Let's Be Mates – a podcast by the MATE team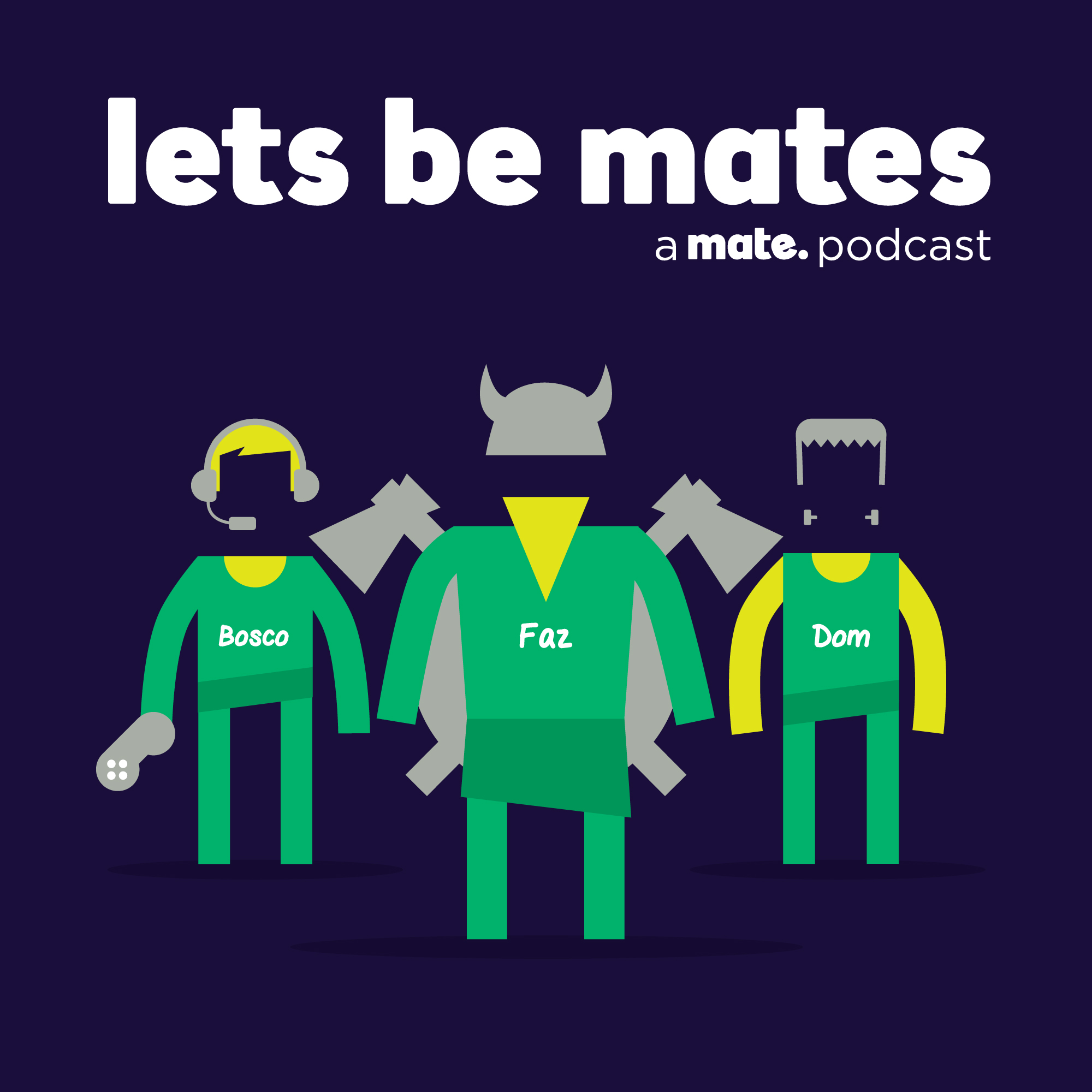 Welcome to the Let's Be Mates podcast.
After numerous requests, we've decided to start a Podcast! You will hear from the Mate Team (Faz, Dom and Bosco) each week about a wide range of topics from home networks to working from home to experiences from our mates in business.
Subscribe to hear the latest episode each week on Youtube, Apple Podcasts, Spotify, Google Podcasts or your favourite podcast player.
Season 1:
Episode 1: Let's Be Mates
Episode 2: MATE – The customer happiness business
Episode 3: Drinks with Mates
Episode 4: Working at home with Mate
Episode 5: Home networking with TP-Link
Episode 6: Espresso Displays
Episode 7: ibuylocal.com.au
Episode 8: UFC – a metaphor for life
Episode 9:  XVenture, lifting the ceiling on individual and team thinking
Episode 10: Smartify, shop smarter
Episode 11: Clevertar – AI-driven conversations
Episode 12: It's not Football. It's LaLiga
Episode 14: Chisel, The Creative Production Agency
Episode 15: Popcar Car Sharing
Quickfire Series:
Episode 1: Ways to always keep your business as productive as possible
Episode 2: Customer acquisition strategies, truths & myths
Season 2:
Episode 18: Sole App – Accounting for sole traders
Episode 19: Codafication – Digital transformation at scale
Episode 20: The benefits of play on mental health with Sean Hall
Episode 21: Angus Kidman, Editor-in-Chief, Finder 
Episode 22: Dr Frank Chow – Workplace Mental Health
Episode 23: Sam Cawthorn, Australian motivational speaker, author & entrepreneur
Episode 24: Connected Fitness and Vitruvian with Jon Gregory
Episode 25: SEN with Craig Hutchison
If you have any ideas or feedback, please send them to [email protected]
See you soon mate!