hassle free setup

BYO number or get a new one

unlimited national talk & text

say goodbye to excess call fees

no lock-in contracts

change your mind? no worries
*mobile pricing is for a SIM only mobile plan. these services are only available with an active nbn™ or ADSL internet service which is an additional monthly cost. SIM card will not be dispatched until there is an active nbn™ or ADSL internet service on an account. price includes GST. download our mobile CIS.
why mate mobile?
no contracts, ever

unlimited national talk & text

all Aussie based support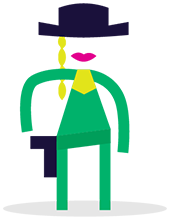 3 steps
to mobile
freedom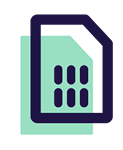 1

get your sim

we'll send your mate SIM card
directly to your door within 1 – 3 business days

2

choose plan

choose your plan when activating your SIM online, you can keep your existing mobile number

3

enjoy!

enjoy unlimited national talk and text on Australia's most trusted mobile network
frequently asked questions
can I keep my existing mobile number?
Yes, you can retain your existing mobile number. You do so via a self activation process which you can complete here once you receive the SIM card(s)
when will the SIM card be sent to me?
Your SIM card(s) will not be dispatched until there is an active nbn™ or ADSL internet service on your account
how many mobile SIM's can I get?
A maximum of five (5) mobile SIMs can be added per account. This mobile service is for residential use only.
do I have to pay delivery for multiple SIM's?
Nope! The $10 SIM delivery fee is a flat rate, regardless of how many SIM cards you buy. A limit of up to 5 SIM's per account applies
can I get a mobile plan without a mate internet service?
Ah shucks, unfortunately not. Mobile plans are only available as a bundle with any new or existing mate internet plan.
None! Ever. This is a no-contract SIM only mobile plan
important mobile stuff
mobile – price table summary
This is the summarised MATE mobile price table
general

Increments (Calls)
Per 60 seconds
Increments (Data)
Per Kilobyte (kB)
Standard Text Message (SMS)
160 characters

call pricing

Emergency Calls (000, 112)
Free within Australia
1800 Numbers
Free within Australia
13/1300 Numbers
Free within Australia
1100 Dial Before You Dig
Free within Australia
19 Numbers (Special Services)
Disabled – Not Available
Directory Assistance (1223)
Flagfall $0.95 + $0.05 per minute
Call Forwarding Australia
$0.55 per minute
Call Forwarding International
Charged at International Call Rates
National Video Calling
Flagfall $0.33 + $0.88 per minute
International Video Calling
Flagfall $0.44 + $1.48 per minute
Telstra Mobile Satellite
Flagfall $0.39 + $1.20 per minute
Optus MobileSat
Flagfall $0.36 + $1.98 per minute

other pricing

Voicemail Retrieval
Free within Australia
National Fixed Line Calls
Free within Australia
National Mobile Network Calls
Free within Australia
Flagfall
Free within Australia
National SMS
Free within Australia
International SMS
$0.75 per SMS
SMS to 13/1300
$0.11 per SMS
SMS to 18/1800
$0.11 per SMS
Premium SMS (e.g. to 1-900 numbers)
Disabled – Not Available
SMS to Telstra Mobile Satellite [014710, x1, x2, x4, x5, x6]
$0.50 per SMS
SMS to Optus MobileSat [01451, x2, x3]
$0.50 per SMS
National MMS
Free within Australia
National Video MMS
$0.77 per MMS
International MMS
$0.75 per MMS
International Video MMS
$0.77 per MMS
MMS Telstra Mobile Satellite [014710, x1, x2, x4, x5, x6]
$0.77 per MMS
MMS Optus MobileSat [01451, x2, x3]
$0.77 per MMS
Excess data
$10.00 per 1GB up to a maximum of 5GB, then capped
estimated data usage
The amount of data you will use depends on what services/features you access on your MATE mobile service. Some types of files or features use a lot of data. These include:
downloading music, photos, movies and software;
software updates;
streaming video (such as YouTube);
playing mobile games online;
sending emails with large files attached (such as video, music or picture files);
uploading – such as loading photos and videos onto your social networks like Facebook, Instagram, Twitter etc.
video and voice calling.

Knowing how much data different activities, like emailing, browsing the internet, and streaming video or audio content use can also help you to keep your data use in check. See an example below:
| | |
| --- | --- |
| activity | approximate data used |
| Sending or receiving 40 emails without attachments | 2 MB |
| Visiting 5 different web pages | 2 MB |
| Browsing Facebook for 10 minutes | 3 MB |
| Streaming 10 minutes of audio content | 10 MB |
| Streaming 10 minutes of video on YouTube (standard definition) | 70 MB |
| Making a 10 minute call on Skype (standard not video) | 10 MB |
| Uploading 10 photos | 40 MB |
what are SIM only mobile plans?
If you've been locked into a long mobile phone contract with your telco, there may be a bunch of regrets associated with the signing of that document. It can be frustrating being locked into a contract that can last up to two years with any of the major mobile network providers, but the news is good if yours is soon coming to an end.
All the major telecommunications companies offer what is called a 'SIM only' option for mobile phones. These SIM only mobile plans can be pretty handy and mobile SIM only plans are typically available in either prepaid or post-paid options.
so, what is a SIM only mobile plan?
SIM only mobile plans mean that instead of having to buy a new handset every time your contract runs out, you can re-use any unlocked handset you like for the duration of the plan. Instead of the provider supplying you with an overpriced phone that you need to pay off for the next two years or more, you get to bring your existing phone to them, and select the mobile SIM only plans that suit you best.
Telecommunications technology in Australia has advanced dramatically in the last few years and will continue to move forward at a speedy pace. However, this doesn't mean that your current phone is not good enough to keep for your next plan. The best part about SIM-only mobile plans is that you get to choose your own device; whether it's a hand-me-down phone from a member of your family or a brand new phone you were gifted, there is nothing limiting you to the options the providers force you to choose from.
what happens once I have locked in SIM only mobile plans?
Instead of receiving a new mobile phone, for your SIM only mobile plan you will receive a new SIM card which will be connected to our network. All you need to do from here is insert it into your existing unlocked mobile phone, activate it online and choose your plan. No contract, no annoying paperwork to fill out for a new phone, just a simple process that will have you ready to go in no time.
what is a SIM card?
A SIM (Subscriber Identity Module) card is the small detachable card that stores the data required to recognise you as a subscriber on the network. SIM cards can be removed and added to any device that is unlocked and used as normal. An 'unlocked' device is a phone that is not secured to a specific contract or provider. When you purchase a phone under contract from a major telco, the phone will typically be locked so you can only use it with that company. An unlocked phone means you can use it with any company. Once you have ended a contract and paid out your phone, you can ask your provider to unlock it.
what features do SIM only mobile plans have?
Your SIM only mobile plans will have all the features, inclusions, and extras that your previous long contract-based plan has. It does have one thing more that you cannot get with a long contract, however, and that is flexibility.
SIM Only Mobile Plans, like standard contract plans, will typically include standard national SMS and MMS, national voice calls, voicemail, and a selected data package. Our plans offer unlimited national calls and texting within Australia so that you can contact your mates any time of the day, no worries. There is also no lock-in plans, so if you change your mind, you'll be right. We also offer cheap data, and you can bundle it with your ADSL or nbn packages.
are mobile SIM only plans right for me?
Mobile SIM only plans come with everything normal mobile plans come with; they just cost less because there is no new handset in the costs. There are many reasons why SIM only mobile plans might be right for you. Here are just a few of those reasons:
You want to pay less than you are paying now on your current plan;
You have finished your contract, but don't like any of the phones available now;
You already have an unlocked phone that is in good condition, and you want to keep using it. Or maybe, you have a phone that you want to unlock and you're after byo mobile plans;
You don't give two hoots about having the most up-to-date technology, you just want to be able to talk, text and get on with life.
Can I keep my old phone number?
Depending on the new mobile SIM only plans provider, you can often keep your existing phone number. This is called mobile number porting – which is basically transferring your old number to your new non contract SIM cards. Of course, if you start BYO mobile plans with us, you can retain your existing mobile number. You can do this via our self-activation process online, which you complete once you receive your new SIM card.
why choose us for your mobile SIM only plans?
Forget Telstra mobile plans SIM only. If you're looking for SIM card plans that have all the features of a Telstra mobile plan, but don't want to live with the stress of a long contract, our mobile SIM only plans are a great option. When you sign up with LetsBeMates.com.au to their ADSL and nbn bundle options, you can have fast internet, a great mobile phone plan on the 4G network with unlimited calls and text, and your existing phone number. If this doesn't sound like the greatest deal since the internet was invented, then you're kidding yourself.
need a hand?
we're here for our mates - choose any help option below
we look forward to hearing from you
what our mates are saying about us
Jai N.

Esther

Cosimo Vozza

davrown

Jay

Yasas S.