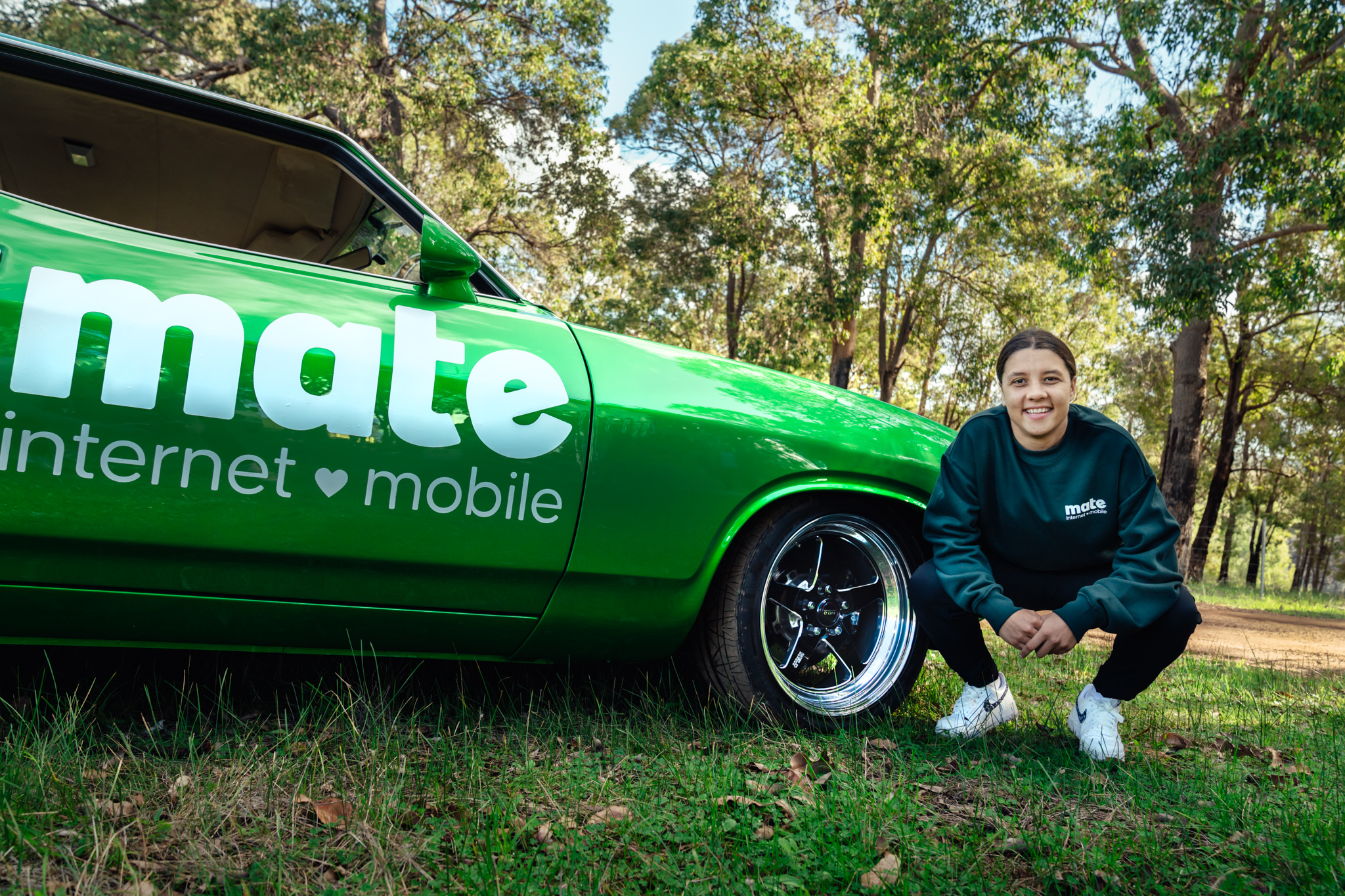 What is nbn broadband?
nbn is the national broadband network which is an Australian Government rollout of a new broadband network across the country. nbn broadband plans aim to provide faster download speeds to all homes and businesses in Australia including nbn fibre in capital cities like Sydney, Melbourne, Brisbane and Perth but also fast wireless in regional and rural areas of the country. nbn has replaced all existing fixed-line broadband internet like traditional ADSL plans and cable internet services.
nbn is owned and operated by the Australian Government and the rollout has been complete, meaning you should have the nbn network available in your area. To check and see if nbn is connected in your home and what fast nbn plans with no lock in contracts and unlimited data are available, you can check if your address is nbn ready over on our nbn address checker and also check out our competitive nbn plans while you're there.
How fast is nbn broadband?
nbn brought high speed internet plans to your home with competitive monthly rates. nbn broadband plans are significantly better than the previous ADSL plans - whereas ADSL broadband had a theoretical maximum download speed of 20 Mbps (and most customers didn't get speeds anywhere near this due to the quality and condition of the copper phone lines), an nbn service offers a typical busy period download speed (7pm-11pm) of 202Mbps on our fastest available plan. When you compare this to ADSL, it is much faster!
When you're ready to switch over to nbn you can compare the difference for yourself - faster speed at better prices and with better deals and bundles when adding in features like a home phone or SIM only mobile plans. There are many options you can sign up for when the national broadband network becomes available so the flexibility, speed and price make for a much better broadband experience for all Australians.
What nbn broadband plan do I need?
what nbn broadband plan you need at your home will ultimately depend on your usage - how often internet you use the internet and what you use it for will need to be determined in order to select the best plan.
nbn plans with a typical busy period download speed (7pm-11pm) of 202Mbps are fast and combined with unlimited downloads make it a great option for heavy users, but you may not need this particular option (and it's not available for everyone). If you're only using the internet to browse the web, check your emails and catch up on social media, for example, then a typical evening speed of 25Mbps may be more than enough for you.
If you're still wondering what national broadband network plan is for you, the typical evening speeds take into account how many other people might be using the broadband network at one particular timeslot during the night. For the 25Mbps plan, you might have 2-4 people using the network simultaneously and one TV streaming in HD and this should be sufficient.
However, if your household is a bit bigger than that, then we'd recommend a higher speed plan. For large families using multiple screens at one time to stream high definition video then we'd definitely opt for our faster typical busy period download (7pm-11pm) speeds to keep the whole family happy.
We have a range of nbn broadband plans to suit all types of users - best of all, we offer great rates between mates, no lock in contracts and unlimited data on all of our nbn plans. There's also the chance to bundle in a home phone service, or even SIM only mobile plans if you don't need a home phone anymore. Alll of our plans include a $0 setup fee if you have a compatible nbn ready modem. No modem? No worries mate. We can bundle in a pre-configured nbn ready modem for just $165.
Give us a call today and one of our friendly, Australian based support staff can walk you through all of nbn internet plans and select the best option based on your specific needs and requirements.
Is nbn broadband ready for me?
The nbn rollout is complete, so nbn should be available in your area. If you aren't already connected to the nbn, we should be able to help you get connected. You can check this by entering your address our nbn address checker - we'll let you know if your property has nbn available and what type of nbn you'll have available at your place.
It's important to understand that there are many different types of nbn broadband connections being implemented by the Australian Government. You could have nbn fibre like Fibre to the Premises (FTTP) or an nbn copper connection like Fibre to the Node (FTTN), Fibre to the Building (FTTB) or Fibre to the Curb (FTTC). There are also other types of nbn technologies being rolled out, like Hybrid Fibre Coaxial (HFC) in metro areas and Fixed Wireless in rural and regional areas. Some of these nbn technologies can limit the typical evening speed that you can enjoy on your nbn plans, so it is always good to understand all the lingo and help set your expectations regarding the nbn broadband experience you'll get at your place.
If you have any questions about anything to do with nbn technologies, the national broadband network rollout or availability, or you need even more information, don't hesitate to drop us a line and get in touch!