pick your unlimited plan type
adsl standalone

our unlimited and uncapped standalone adsl internet plan

(requires an active phone line with another provider)

adsl+home phone

bundle a home phone service that includes unlimited local and national calls

(includes an active phone line with unlimited local and national calls)
city mates standalone

suitable for basic internet browsing use

city mates standalone

Is this the right plan for me?

available to homes connected to a metro exchange

*requires an active phone line with another provider

no contracts, ever

no plan change fees

country mates standalone

suitable for basic internet browsing use

country mates standalone

Is this the right plan for me?

available to homes connected to a regional exchange

*requires an active phone line with another provider

no contracts, ever

no plan change fees
how we do things around here
more about ADSL plans
Stress-free ADSL plans are the perfect way to get wifi with unlimited data, fast download speeds and no contract. But what is ADSL? It's a type of broadband internet connection which uses the same copper-wiring that a home phone does. It's perfect for mates in the country and the city. MATE provides typical evening speeds. They are fast enough for most day-to-day internet activities, including streaming.
With MATE, you have a choice between two different internet plans. Either ADSL standalone, or an ADSL + home phone bundle.
ADSL standalone is suited for when you are already paying for existing phone line rental, which includes unlimited data. You then pay two separate bills – one to Telstra for the home phone, and one bill to MATE for the ADSL plan. You are only eligible for the standalone plan if you already have an existing home phone line with another provider.
Otherwise, you can choose the ADSL + home phone bundle which includes ADSL2+ plans, monthly phone line rental, and unlimited data and local and national calls within Australia. You then will receive a bill from MATE which covers both the ADSL and the active phone line rental.
As mates, we don't lock each other into a contract, or charge fees to switch plans. Life changes, which is why we make it easy to move between plans. Whether you already have line rental or want to bundle it and save, we've got your back.
You can use either a BYO modem or add a pre-configured ready-to-go wifi modem for a one-time charge when signing up. Whichever option you choose, there is a $0 setup fee for the ADSL service.
country and city mates plans
ADSL Plans are priced based on the zones Telstra set, as they own the copper network. If you are in Zone 2 or Zone 3, then you are only eligible for the regional pricing country mates plans.
If your address is in Zone 1, then you are eligible for the cheaper city mates broadband plan.
can I get ADSL without a phone line?
To get ADSL or ADSL2+, you need to have an active phone line on the Telstra network.
Sorry mate, but if you don't have an active phone line, then, unfortunately, we can't provide you with an ADSL service. Each broadband plan we offer relies on the Telstra network.
But, instead of leaving you stranded without wifi, you can get nbn if it is available in your area.
The National Broadband Network rollout is still underway around Australia. The good news is that it's slowly being completed in Sydney, Melbourne, Brisbane, and Perth.
By signing up for one of our ADSL2+ plans, you not only get unlimited broadband with no contract. But, MATE also provides free nbn transition when available.
As soon as your area is nbn ready, you can transfer your broadband plan with no plan change fees by contacting our sales team on 13 14 13. Just another way we're looking out for our mates.
After nbn has announced that your area is nbn ready you then have up to 18 months to switch your ADSL plans to nbn. After that, there will be a switch-off date where your existing home phone and internet plans will be switched off.
Do you need a hand, mate? If you have any questions about our internet plans phone our all Aussie based support on 13 14 13 and one of our friendly customer care team will be able to help you.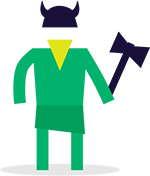 we are constantly developing new products and services for our mates
want to be the first to know? enter your email address below and we'll be in touch with the best new products and offers!
need a hand?
we're here for our mates - choose any help option below
we look forward to hearing from you
what our mates are saying about us
Jai N.

Esther

Cosimo Vozza

davrown

Jay

Yasas S.