How to compare internet providers
Looking to get the most out of your internet connection? Want a guideline to understand which internet provider is best for you and compare internet plans, such as mobile broadband and plans on the National Broadband Network (nbn)? At MATE, we understand that picking an internet provider can seem like a rather daunting process, especially if you aren't very tech savvy or if you're not up to date on what each internet provider will offer you when you compare broadband plans. With this article, we'll be going through each aspect of an internet service provider that you'll need to look for in order to compare internet plans and determine which one is right for you.
Quality customer service with your internet connection
One of the most important things that you need to look out for when picking an internet provider is the quality of their customer service. Customer service is the side of the business that you'll be dealing with, so it's important that they're able to provide you with a decent first impression, as well as maintain consistency in their service every time you need to contact them. Internet providers in Australia often use overseas call centres, so this is something to look out for when you are comparing and wanting to choose a provider for your home.
One area of customer service that you need to pay great attention to is the amount of preparation and training which each internet service provides their customer service team. If an internet provider offer their team customer service skills but doesn't train them on fixing certain technical errors, you'll spend a lot of time on the phone talking to different technicians, rather than just talking to the one customer service officer for your internet plan.
On the contrary, if a provider takes the time to train their customer service team to deal with more technical issues, then you won't have to wait on the phone for long periods of time whilst you're being directed to different technical officers, instead of getting most of your issues solved by a single technical support officer.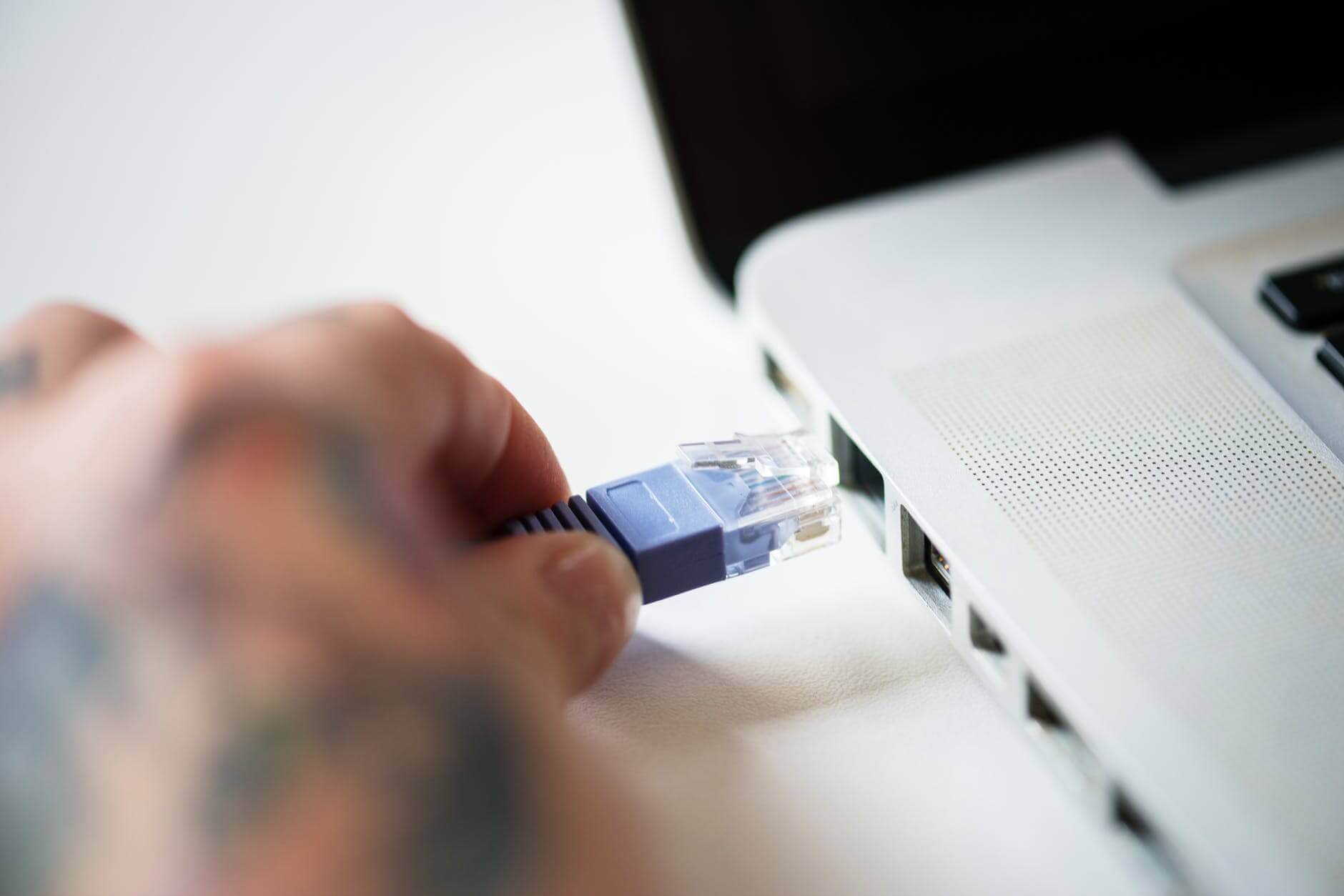 Of course, the amount of technical experience that a customer support team may have is dependent upon a number of factors, such as the level of investment that the provider is looking to put into their customer support team, as well as the location of their customer support team, as this can determine just how much support a provider can offer their customer support team.
As well as technical knowledge, another aspect of a customer support team which can make or break your experience with them is their ability to perform under pressure. As a customer, you'll most likely be contacting your provider's customer support team when you need support, such as fixing your internet connection or trying to get an extension on your phone bill. For most of these interactions, people won't be pleased that they have to contact customer support, which can then be felt by the customer support team.
That's why having a broadband provider care about their customer support team is so important. Providing them with a great environment in a locally-based call centre is extremely important in order to maintain consistency and morale amongst a customer support team. At MATE, we understand how important it is to have a happy customer support team that has the technical knowledge needed to answer the majority of your questions. That's why we keep our all-Aussie customer support team up to date with the latest developments in the telecommunications industry. If you'd like to learn more about how our friendly and experienced customer team can help you with your unlimited data internet plan, check out our nbn plans page or give us a call on 13 14 13 today.
What benefits are offered
As is with most things, before committing to something, you want to see just how much you get before making that commitment. Choosing a provider is no different. This has been especially true coming out of the isolation period, as millions of Australians are now looking for ways to either save some money or stave off boredom.
One way that providers can draw in customers is by providing added benefits on top of their nbn plan, such as mobile plans, and home phone bundles. By adding benefits such as these to an nbn plan, you're able to get a lot more value from your plan without putting too much hassle on your telecommunications budget. This is especially true for mobile plans, as these often give you a range of customisation options to choose from. Spend most of your time on the go, but still need a stable connection to the nbn network? Get a basic nbn plan and use the money you've saved on a mobile plan that offers more data. Or do you spend a lot of time at home using the internet, but you still need to keep in contact with friends and family? Have an nbn plan that makes the most of the higher speed tiers and pair it with a smaller mobile plan.
Or perhaps you don't communicate with as many people as others might, or you're happy with your current mobile plan. If you're one of those people, don't worry. You can still pair your nbn plan with a home phone service, so you can still keep in contact with those close to you. There are a number of internet service providers that offer a home phone service alongside their nbn plan, so it's extremely easy to get started.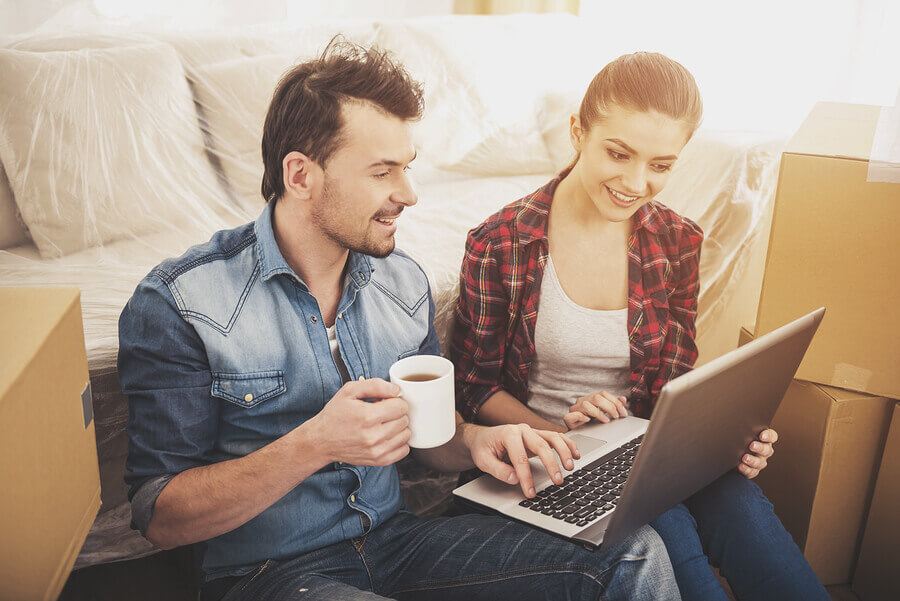 At MATE, we understand the great utility that can come with internet packages, which is why we can bundle any of our nbn plans with a home phone service. Bundling a home phone service with your nbn plan allows you to keep in contact with all of your friends and family, which is especially useful coming out of the isolation period. If you'd like to learn more about bundling your internet plan with MATE, check out our nbn plans page, or give our customer service team a call on 13 14 13 today.
Performance
When you purchase something, you'll more than likely want it to work to the best of its ability. Signing up for an nbn plan and expecting it to work as intended is no different, and like good quality customer service, is important in establishing those first impressions. If you were dissatisfied with your previous internet provider and you sign up to another one due to internet performance issues, you'd expect the connection to be of better quality than the one offered by your previous internet service provider. Therefore, performance is an extremely important factor when determining which internet service provider to go with. But, if you haven't signed up for an internet service provider, how can you determine their performance?
Oftentimes, there are a number of watchdogs with information on every Australian internet provider, complete with the advantages and disadvantages of signing up with each broadband provider. As well as this, there are a number of review sites, where millions of Australian consumers are able to leave reviews of everything they try, including internet providers. By sifting through these sites, you should be able to find out what the expert opinions are, as well as the opinions of the everyday Australian.
As well as this, many internet providers advertise the average peak time or busy period speed of their nbn plans, in order to entice consumers to go with their plans. In turn, you can use the numbers that they provide as a comparison against the speed of your current internet connection. If you'd like to find out more about your internet speed, check out this article here.
Pricing
As the world begins to return to normality, people are still looking into every aspect of their day-to-day life to see if certain costs can be cut. As a lot of people utilise their internet for entertainment purposes, making cuts to the internet budget can be the first port of call for many Australian families. However, rather than cutting back on the entertainment options that are available for you and your family, why not search for a cheaper provider?
In Australia, there are a number of larger internet service providers to take up the bulk of the nation's attention, due largely to large advertising budgets, consistent media coverage and the length of time they've been around, as some internet service providers were originally established during the 20th Century. This experience and exposure to the Australian public often make these internet providers seem like the best choice.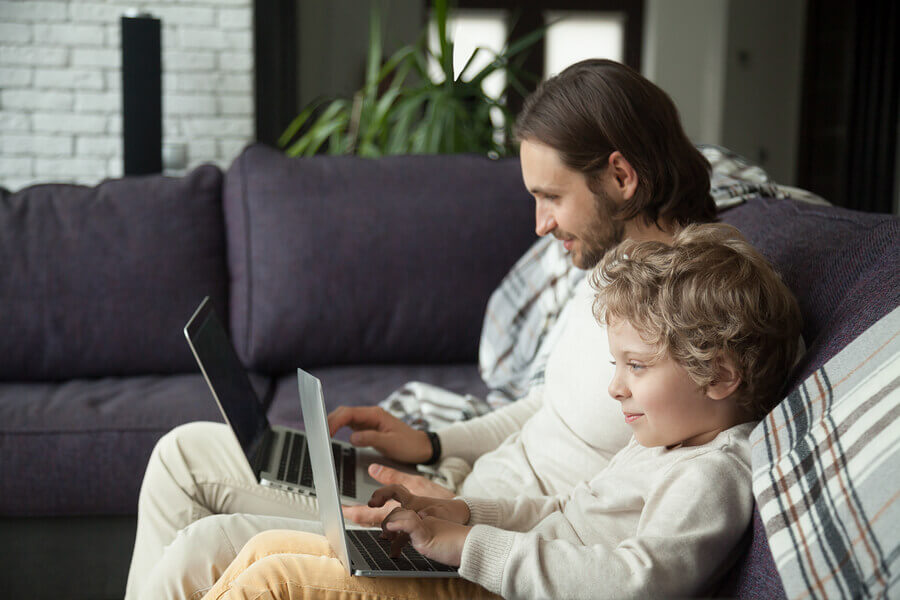 However, as well as these telecommunications giants, Australia is also home to a number of smaller internet providers that offer a range of internet deals that are far cheaper than those offered by the larger companies. As well as offering far cheaper prices for an internet connection, these smaller companies may also have a locally-based call centre for their customer support and service, giving them an advantage over some of the bigger players on the market.
At MATE, we understand that not everyone wants to break the bank in order to have a reliable internet connection. That's why we aim to make our nbn plans some of the more affordable options for people to choose when going through internet providers. In fact, we want to make our plans so friendly to you and your wallet that all of them don't have setup fees, so you can rest easy knowing that the only price you'll have to pay is the monthly fee, with no hidden costs involved. If you'd like to learn more about our nbn plans, check out our nbn plans page, or give our friendly, all-Aussie customer service team a call on 13 14 13 today.
Location
Although this might not seem like the case for most internet service providers, as many of them are either owned by larger companies or use the nationwide infrastructure that has been set up by larger and more established companies. Despite this, there are a number of smaller internet service providers that only operate within certain cities, due to the size of the company or due to them wanting to test their company up against the city they're from, before gradually releasing their services to the rest of the nation.
Even though there are some internet service providers who will only operate within certain cities, they'll still be advertised on review sites, and the benefits that they offer might be extremely enticing, despite the fact that their services may only be available in one area. Although these providers may only service particular areas, they also may be far less expensive than another provider that services the entire country, so it's important to take that into account before you refrain from going with the provider that only services your city. So, when you're shopping around, read carefully into each service provider you're interested in and make sure that they service your city or area.
Presence in your area
As well as having websites, there are also a number of internet service providers who also have physical presences, such as stores and sales representatives. Of course, these physical presences will primarily be those of the much larger, more-established internet service providers. However, there are some of the smaller internet service providers who will still have sales representatives and run advertising.
The presence of a particular internet provider in an area is important because they can encourage all the people in that area to go with them, especially if people in that area aren't as technically experienced as others. Areas that are filled with people who aren't as tech-savvy as others, such as the elderly, would benefit greatly from an internet service provider having a physical presence in an area, as they can simply visit the store or local sales representative in order to sort them out, placing them at an advantage over internet service providers that don't have storefronts or other physical presences.
Making sure that your home or business has a stable internet connection has become a necessity in this day and age, especially in these uncertain times, where many people have been working from home for extended periods of time. As a result, there's never been a more important time to sign up with an internet service provider for the first time or to break away from your current internet provider and find one that suits your lifestyle. At MATE, we understand that everyone has a different lifestyle and that they need an internet plan that'll suit their lifestyle. If you'd like to learn more about our plans, or how the team at MATE can help you, check out our nbn plans page or give our friendly all-Aussie customer support team a call on 13 14 13 today.
Want to talk to someone about getting the nbn?
Other Frequently Asked Questions about the nbn™
How does the nbn installation into my home or business work?
The installation of the nbn network into your home or business is designed to be as efficient and comfortable as possible. If you're having the nbn network installed directly into your home for the first time, you will more than likely need to have someone over the age of 18 to invite the installer into the home and sign off on the installation work that they do.
In most cases, you'll need to work with the installer based on standard installation requirements in order to find the best spot for your device to be installed (if applicable) – an area that's easy for you to access as well as an area where the technician can easily connect your device to the premises connection device outside. Depending on the connection type, if no physical device is required (such as for an FTTN/FTTB connection) the nbn network will be established via a standard telephone wall socket.
What nbn plan is right for me?
At MATE, we have a number of nbn plans that are designed to suit a range of different lifestyles. Do you have a small family? Try out our Crikey 25/10 plan, offering a typical busy period download speed (7pm-11pm) of 25Mbps and designed for sending emails, browsing, streaming music and video content. Or are you looking for a high-speed plan with unlimited data? Then maybe our Fair Dinkum 250/25 plan designed for 6 or more people, with a typical busy period download speed of 202Mbps. No matter what you need the internet for, you can guarantee that MATE has the nbn plan to suit you.
One thing you'll need to keep in mind is that not only is your internet speed affected by the type of plan that you have, it'll also be affected by the type of connection that you have to the nbn network. For example, if you have a plan that provides you with a typical busy period download speed of 48Mbps (Mbps) but you're connected to the nbn network via FTTN technology, your average internet speed may be slightly slower.
As well as this, there are many other factors that need to be taken into consideration when judging your internet speed. This can include location, distance from Fixed Wireless position (primarily applies to rural/inland internet users), quality of devices and many more factors. Please consider that these factors can have a significant impact on your overall impact speed, even if you've just purchased and have a high-speed nbn network connection to your home.
Who will be getting access to the nbn network?
Quite simply, the nbn network aims to give high-speed internet connections to every single home and business in Australia. nbn™ hopes to achieve this goal of providing quality internet across Australia, so you can utilise the entirety of the internet at high speed, no matter where you are in the country.
The government have completed most of the nbn rollout. So you should already have an active nbn connection, or it should be available for installation now. You'll need to take into consideration how you'll be receiving the nbn network, as there are a number of ways that you'll be connected.
If you want to know how you're connected to the nbn network, there's a very easy way to find out. On the MATE website, we have all the locations where the nbn network is available, and how it's been made available. Before you select one of our many nbn plans, you'll be asked to enter your address and see if your home or business is connected to the nbn network and how it's been or will be connected to the nbn network. With this information, you'll be able to determine what type of nbn plan will best suit your home or business.
What do I need to do to be prepared for the nbn network?
As the nbn network is rolled out, it has replaced the existing copper telephone infrastructure, which means that services that once existed on this infrastructure have been terminated. For any existing property, you shouldn't need to make any changes to your home for nbn to install its infrastructure, most internal changes will be managed by nbn, with some exceptions. However, for a new property, you may need a private technician to provide trench & conduit for a technician to install fibre cabling.
Thankfully, preparing your phones and internet using appliances for the nbn network is incredibly easy. Simply call an nbn provider like MATE and talk to them about what plan would best suit your lifestyle. At MATE, we're all about delivering value and connecting you smoothly. If you want your devices on the nbn network as soon as possible, check out our range of high-quality, high-speed nbn plans on our website, or you can live chat with us online or email us at [email protected].

are you ready to be our mate?