soul mates
nbn™ Home Fast
83mbps
typical busy period download speed (7pm to 11pm)
more information about speed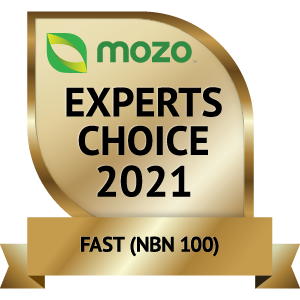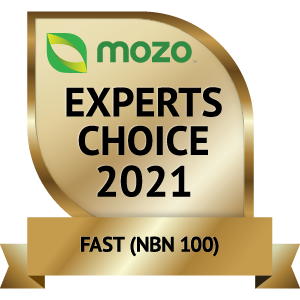 best plan for working from home (6+ users)
downloading large files
high-definition (4K) video streaming
playing online games

no contracts, ever

unlimited data on all internet plans
award-winning Aussie support

no setup fee

no plan change fees

1 month risk free guarantee
how we do things around here
frequently asked question
unlimited nbn plans
The National Broadband Network – or the Australian nbn – is here and it's about time you found us as a customer because we are your new nbn provider ISP for unlimited data plans with no setup fee for nbn internet users. Our unlimited data nbn broadband plans are hassle-free, come with unlimited data and offer great rates and multiple speed options for your nbn wi fi between mates and no lock in contract, even if you need a new modem cost for unlimited data nbn. We even include a 1-month risk free guarantee - its a satisfaction guarantee!
As an nbn provider, we believe in great value nbn internet service for any customer with unlimited data and no setup fee, so we have designed no lock in contract nbn internet plans to suit all users and households operating on any budget. When MATE is your unlimited data nbn provider you stay in control of your costs with simple, straight forward nbn speed options, plan options and an unlimited data internet plan that you can sign up online. Choose your nbn typical evening speed (7pm-11pm) for internet users on your nbn plan ranging from 19mbps for basic web browsing through to the super fast 208 mbps premium evening speed, ideal for gaming, and stay uncapped for life with unlimited data. Yep, you read that right. You stay uncapped with nbn for life with unlimited data and no lock in contracts as a customer with MATE nbn.
wifi modem cost?
All of our unlimited data nbn speed packages are in easy, plain spoken value and include unlimited data and no setup fee when you have your own nbn ready wifi modem. Don't worry if you haven't got a wifi modem, though, because as an nbn provider we'll throw a pre-configured wifi modem in for an easy $165 and get you online with your unlimited data internet plan in no time.
We're about making it fast and easy as an nbn provider to get online with unlimited data nbn and get connected to your wi fi. We want to offer everyone the best value rates – Mates rates – get the best possible price with unlimited data and ensure that you're connected, configured and ready to surf your internet plan and wi fi as a customer as soon as possible. You stay in control of your service. We don't hit any customer up for hidden costs, cap your download speeds or hide anything in the fine print – you don't need a lock in contracts between mates but you do need unlimited data!
If you are already an unlimited data mate with us then we can improve your nbn customer options with phone plan inclusions to go along with your unlimited data internet plan with no lock in contracts. Give us a buzz and one of our friendly, Australian based support staff can walk you through all of our rollout plans and internet connections and how including a mobile SIM in one of our unlimited data bundles can add even more value to your wi fi. You can also choose to include a home phone option with your unlimited data nbn bundle and there's still no lock in contracts.
what nbn plan with unlimited data do I need as a customer?
Well, there really are plenty of speed tier options to choose from for your unlimited data wi fi. If you have a serious need for nbn premium speed – and, really, who doesn't? – then we can cater to your every nbn whim as a customer. Our unlimited data internet offers start with a typical evening speed (7pm-11pm) of 19 mbps, which could be a little slower depending on your type of nbn connection. (Keep reading because we'll go through exactly what the difference between the unlimited data connection types are and the premium evening speed options.) Unlimited data speed tier offerings are based on typical evening speed which means we take into account how many other people might be pumping through the network. Therefore, our unlimited data speed tier offerings are as accurate as we can make them for a customer.
So, for a 19 mbps unlimited data speed tier plan you might have 2-4 people using the network simultaneously and one TV streaming. If your household is a bit bigger than that, then we'd recommend a higher premium speed tier unlimited data plan for your unlimited data wi fi to stay connected. For families using multiple screens at one time when gaming or HD video streaming then we'd recommend the top end of the unlimited data higher speed tier range, such as the home superfast, to avoid the potential for annoying download speeds lags and wrestling amongst your family and for all members of the house to stay connected.
is nbn internet good?
The nbn is delivering world-class internet download speeds to home and business across Australia and makes it easier for all of us to stay connected. However, it's fair to say that the nbn has had a difficult roll out. Some customers have complained about low speed or issues getting their premises connected to the nbn even though they have unlimited data. However, despite the negative publicity, nbn is definitely better than the previous adsl network especially when it comes to streaming and gaming.
when is nbn planned in my area?
The nbn has hit the latter stages of rollout and the large metropolitan centres like Sydney, Melbourne, Brisbane and Perth are reporting nbn ready homes waiting for the switch over to an unlimited data speed tier and stay connected. You'll know that your home has been made ready for the nbn if there's a grey box installed near your electrical box, or if you've received a letter from nbn directly. If you're not sure whether a grey box has been installed at your home, or if you live in an apartment building and you're not sure if the building has been connected to a distribution node, then we can help.
You're not sure whether you have access to the nbn yet? No sweat. Check your address with us and we'll let you know if your property is nbn ready or when it will most likely be ready for our unlimited data plans. It's also a good idea to check what type of nbn connection you have – or are likely to have if you're not on the network yet. Knowing whether you have Fibre to the Premises (FTTP) or Fibre to the Node (FTTN), for example, will give you a better idea of home internet speeds when you're picking the best unlimited data nbn plan for your home.
get to know what the nbn connection types are and what you've got at home
OK, so there was a lot of talk about the nbn rollout and how it was originally designed to be installed, and then how it was changed to a different kind of connection once the rollout had already started. Basically, the network was originally going to be installed with pure fibre optic cables - a 'Fibre to the Premises' (FTTP) connection type (with Fixed Wireless and Sky Muster Satellite connection for regional and rural areas) but, because of a whole bunch of reasons, it was changed to include services that use the copper telephone network – Fibre to the Node (FTTN) connection and Fibre to the Building (FTTB) type connection, along with Hybrid Fibre Coaxial (HFC) connection that uses existing cable networks. More recently, a Fibre to the Curb (FTTC) connection type has been offered which lessens the run of copper for the connection.
how does the connection type affect my internet service?
There are seven types of connection involved with the Australian nbn. The first is known as Fibre to the Premises or FTTP. This type of connection includes a fibre optic connection between the fibre distribution hub and your premise, and is considered the fastest connection type available. You may experience speeds on your MATE nbn plan at a little lower if your home was not installed with an FTTP type connection.
The second type of connection type is known as Fibre to the Node or FTTN. This type of connection is a fibre optical cable which runs from the fibre distribution hub to a node in a residential street. The final connection between the street and your premises is a copper line, like your telephone cable. It's still a super fast internet connection but speeds do vary between FTTP and FTTN connections. This is because copper line cables don't quite have the bandwidth that fibre optic cables do so they conduct less energy – or, in this case, internet speed.
A similar type of connection is Fibre to the Basement or FTTB and applies to apartment buildings. It consists of fibre cable running from the distribution hub to your apartment building's basement and from there it's conducted through the apartment's existing telephone infrastructure. If the apartment building is a little old then you can probably expect the internal cables to be copper telephone cable. Newer buildings usually have Ethernet cables, though, which deliver speeds closer to those you can expect from FTTP connections.
The final nbn connection that uses copper telephone lines is Fibre to the Curb or FTTC. This is like FTTN, but instead of a node the copper wiring starts at a telecommunications pit on the footpath in front of your house (also called a distribution point unit). Instead of hundreds or more metres, the copper cabling on an FTTC connection is often under 100 metres. As such, it's much faster than FTTN.
Hybrid Fibre Coaxial or HFC, is also known as cable internet. This type of connection uses fibre optic cable most of the way to your house, after which coaxial cable finishes the journey. This differs to FTTB, FTTN and FTTC because coaxial cabling is a shielded copper technology. As such, it can transfer data more quickly and over longer distances without signal degradation. HFC also usually has a much shorter distance between you and where the fibre cabling terminates when compared to FTTN.
Finally, Fixed Wireless and Sky Muster satellite are wireless technologies used. Fixed Wireless is a technology that connects rural and regional areas to the nbn. Fixed Wireless uses ground-based base tower stations to provide a fixed wireless signal to your home. Fixed wireless essentially uses the same technology as the existing 4G mobile network in Australia from Telstra, Optus and Vodafone. Fixed Wireless cells are optimised for the number of users in each location and have dedicated fibre backhaul to the nearest point of interconnect (POI). Unlike Fixed Wireless, Sky Muster satellite on the other hand is another wireless service that delivers the nbn to homes and businesses in more remote areas of Australia, via two satellites.
is nbn better than ADSL?
The short answer is absolutely, yes it is. ADSL2+ has a maximum speed of 20 Mbps but most customers don't experience that speed due to a variety of factors, particularly how far a premises is from the local telephone exchange, and the condition and quality of the copper phone lines in the area. Our nbn plans include typical busy period download speeds (7pm-11pm) of up to 208 Mbps which is significantly faster than the speed ADSL2+ customers regularly experience. Switch over to nbn with great rates from MATE and see the difference for yourself. We're pretty confident you won't look back once your household is on the nbn.
need a hand?
we're here for our mates - choose any help option below
we look forward to hearing from you
what our mates are saying about us
Jai N.

Esther

Cosimo Vozza

davrown

Jay

Yasas S.