pre-configured and delivered
pick your plan and add a modem when you're signing up. we'll pre-configure your modem ready to plug and play, and send it direct to your door.
some extra details
NetComm NF18ACV Tech Specs
• Fully featured VDSL2 / ADSL2+ gateway
• 4 x Gigabit Ethernet 10/100/1000 LAN ports
• nbn and UFB ready – ultra-fast connection to nbn and UFB fibre network – 1 x 10/100/1000 Gigabit Ethernet WAN port
• VoIP feature for HD quality voice calls – connect up to 2 telephones
• Next generation WiFi 802.11 AC1600, dual band concurrent, for multiple high-speed wireless connections
• 2x WPS push buttons for the quick and easy connection of wireless devices on both 2.4GHz and 5GHz bands
• Access and share media and file content across the wireless home network
• Device performance monitoring and management through TR-069

Download Full Specs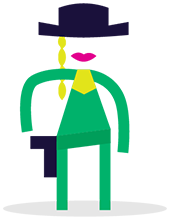 BYO modem?
no problems. just make sure that your modem is compatible with an ADSL or nbn™ connection. your device must be compatible with a PPPoE configuration, and be VDSL capable for a Fibre to the Node (FTTN) or Fibre to the Basement (FTTB) nbn™ service. if this all sounds a bit jibberish, just contact one of our friendly tech wizards and they'll tell you all you need to know.