9 tips to keep your home safe while you're travelling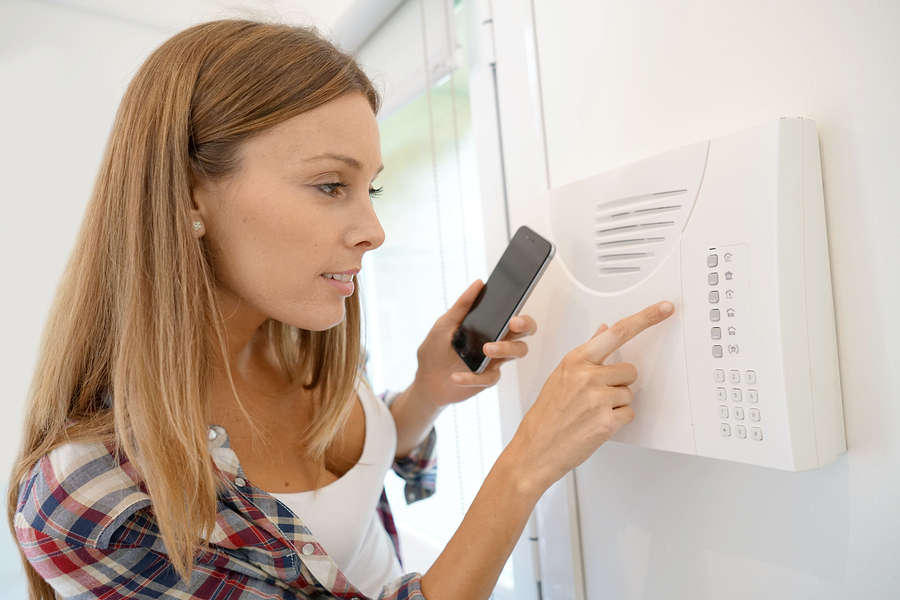 Home burglaries are more common during the holiday season – for a variety of reasons.
For starters, thieves know that Australians are doing their Christmas shopping so there's likely to be valuables inside of homes. And secondly, the holiday season is also a time when many people leave town to visit with family and friends for extended periods. If wrongdoers know a home is going to be vacant, it makes it that much more of an attractive target.
If you're planning on travelling this festive season, here are some important steps you can take to help ensure your home stays safe while you're away.
1. Keep home safe by staying off social media
Don't post your holiday plans on Facebook, Twitter, Instagram, TikTok or any other social media sites. Also, don't post status updates or photos from your destination once you get there.
Many home burglaries occur when thieves know a home is going to be vacant and can more strategically target it. You never know who is seeing your social status updates.
2. Consider home security systems
Though this is one of the more high-end safety measures you can take, a functioning security system is proven to be one of the biggest theft detractors.
Whether it's a full home security system with door and window sensors, including your front door and garage, or a home security system with an alarm system that covers your exterior doors and windows and links to your security cameras and a security company, a security system is of the best home security tips when on holidays to prevent a break-in.
If you haven't installed one yet, think about all the entry point locations in your home – whether it's your garage door, sliding doors or the first-floor windows a proper alarm system will help make your home as burglar-proof as possible.
3. Adopt smart home devices and potentially add them to your security system
Chances are you may have received some smart home devices for the holidays, like smart lighting, a smart doorbell or even a smart door lock. These devices don't just help with convenience and making the house more connected, but they can also serve as anti-theft devices.
For instance, you can program smart lights to come on when you're not home, including outdoor lights. A security camera can be linked to your smart system so you can check the cameras while you are away. There are even smart sensors that will open a garage door so you don't have to rely just on your garage door opener. Smart doorbells can be programmed to detect motion that you can view in real-time and smart locks can also help determine if there's unusual activity on your property and negate the need to use a traditional house key that can easily be lost.
4. Ask someone to keep an eye on your home
Have a trusted neighbour? Or is there a friend or family member that you can count on nearby? If so, then make them aware of your plans and kindly ask them to keep an eye on your home.
You should also consider leaving a light on at night. If the house sitter knows there are no pets inside, leave an exterior light on during the evening so that anyone passing by would think the owners are home. Outdoor lights over doors and windows can prevent a break-in, increase your home security and discourage would-be burglars.
5. Set up an outdoor motion sensor light
Outdoor motion sensor lights illuminate any time there is motion detected at night. That said, they can be a great theft deterrent. If a burglar is making a move on your property and is outed by the motion sensor light, they'll make a run for it rather than risk being detected by the local police department.
6. Pause your mail and newspapers
You never want it to look like your home is unoccupied. An overflowing mailbox or numerous newspapers on your driveway won't accomplish that.
If possible, ask your house sitter to closely monitor the mail. One of the most common signs that someone's moved out is when their mailbox is overflowing with unopened junk mail or bills accumulate for several days after they've left town. To avoid this happening, you could ask your house sitter to keep a close eye on it and forward it on if necessary, or simply ask a friendly neighbour to collect it from time to time during your absence.
7. Don't put large boxes out for garbage day
So you got that new HDTV? Great! But we'd recommend cutting up the box to recycle or taking the box to a recycling centre to dispose of it. Putting the empty box on the curb is basically advertising what you got for Christmas to would-be thieves.
8. Use common sense – take or hide your garage door opener
More than half of all Australians inadvertently leave home occasionally without locking their doors. Make sure you fall into good habits, as most home burglaries involve entry through unlocked sliding doors or windows. Get into the habit of crossing off your home security checklist – does your security camera or security systems capture all entry and exit points, including doors and windows?
In addition, to avoid having thieves target your home while you're gone, try hiding some of your most valuable possessions – just don't forget where you put them! For example, tuck jewellery into shoes in the wardrobe or conceal small items like iPad's behind boxes of cereal inside kitchen cupboards.
9. Park a car in the driveway – in front of the garage door
Even if you have room in the garage, it may be worth it to park your car in the driveway before you leave town. Why? Again, it all comes back to making it look like someone is home – even if nobody is.
This is a basic keep your home safe tip that won't rely on home security systems or even security cameras – making your house burglar-proof is often about common sense.