How to start building your smart home system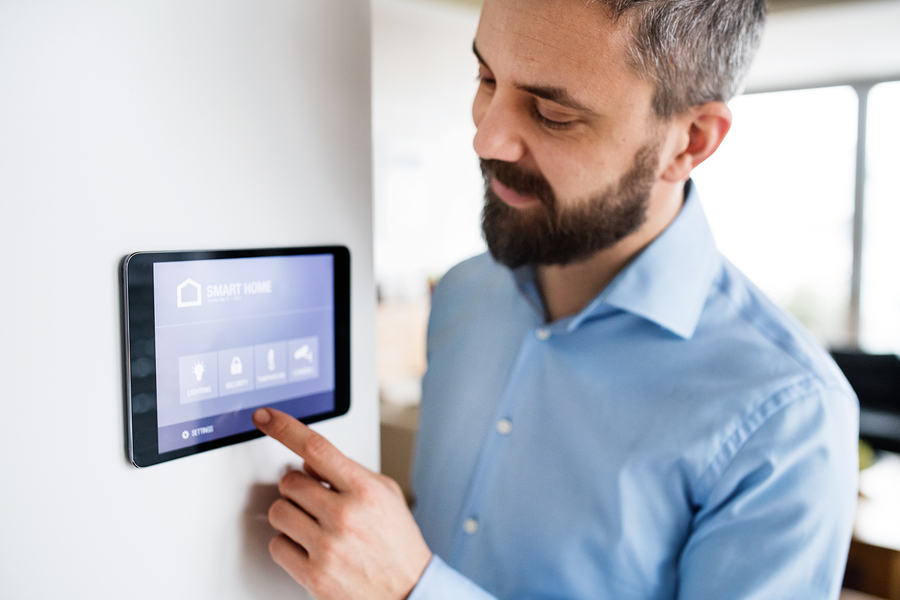 Your home is considered "smart" when it can connect, control or automate functionalities within itself through internet or Wi-Fi connectivity. You know – like Star Trek (just without the Enterprise). We often call this functionality "smart home devices". The best smart home devices are here for you to automate everyday tasks at the touch of a button. Whether that means making coffee when you wake up in the morning, setting your heating before you get home from work, having your lights on when it gets dark, or your doors unlocked if you're heading out the door! A smarter home is all about increasing convenience.
The variety of devices to build any smart home may include sensors for your home security system, smart appliances, smart displays, electronic switches/outlets, smart lights, home security cameras, smart assistants, smart locks, energy tracking gadgets, smart speakers and much, much more!
We'll go through a brief overview of the best smart home devices you can set up in your Wi-Fi-connected home, explain smart speakers and the best smart assistants that are available to use with all the devices in your connected home!
Getting started with smart home devices and smart home products
All Smart Devices work together over a particular Home Automation Protocol; the more advanced devices might use Z-Wave or Zigbee to communicate with a central hub or a speciality controller you will need to have for your smart home. On the more basic side, other smart home devices will make use of consumer-based platforms such as Google Assistant or Amazon Alexa. These platforms allow you to control things like a smart speaker, smart lights and other smart device connected via a Wi-Fi network using voice command prompts.
You can speak to Google Assistant or Amazon Alexa to play music, control lights, check the weather, timers & alarms, set reminders or carry out various other tasks in your home. These assistants work with all the major smart home device brands so you can have access to almost any brand's devices through these two platforms! "Hey Google" and "hey Alexa" are two of the more familiar voice commands you'll need to use to control the smart home system and devices like a smart speaker.
There are also many smart hubs on the market you can choose from to suit your needs, from basic to more advanced. For example, you might want something for your smart home shop business that is more advanced with advanced home security options and even a smart lock. 
Alternatively, you may just require a basic hub that will control some smart speakers or smart light bulbs in your home, whether it be a smart speaker, smart TV, smart lighting, smart switches, smart plugs or even media streaming players. With the best devices and the right smart home hub, you'll be able to use voice control with a smart speaker instead of remote control to automate many everyday tasks and functions.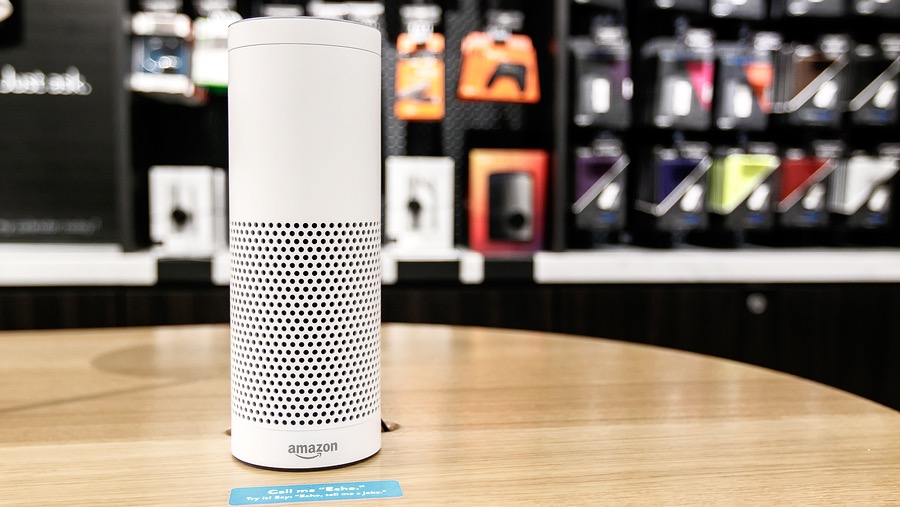 Decide what kind of smart home you want
What type of smart home do you want? What smart home devices are available to buy? Deciding what kind of smart home you want is the first best step to avoid confusion. Do you want basic smart devices, or more advanced other smart devices like smart home automation, smart thermostats, smart appliances and even home security cameras? Start thinking about what kind of smart home you want.
Maybe you will say "I do" to the Smart Home of the future, where appliances, lighting systems, home security and security cameras are interconnected, automated and can be controlled remotely through your phone or a smart speaker using a tool like Apple Homekit.
Alternatively, maybe you're a beginner when it comes to smart homes, and you want to buy some essential devices that will help you get started, give you a taste of what future smart homes might be like and help you decide which type of best smart home suits your needs. Whether it's for the best smart speakers via Google Assistant or Amazon Alexa, a smart home hub that will control smart lighting, smart bulbs and a smart plug via Google Home is the perfect place to start.
Decide on the best smart home devices you want
If you want to get started with a smart home, then buying everything at once is not necessarily the best plan. If you are looking for specific recommendations, then consider that everyone has different wants and needs. For example:
Do you want to control your lights or smart bulbs while away from home?

Do you want a programmable thermostat?

Do you want smart power outlets throughout your home?

Do you want to set up voice-controlled light switches instead of light bulbs ?

Do you want to monitor your energy usage, motion sensors, or smoke alarms?

Are you interested in using voice-controlled light switches instead of light bulbs? Or controlling your robot vacuum with Alexa?

Do you want automated blinds or window shades?

Do you prefer the Google Assistant or Amazon Alexa platform?
The possibilities are endless! If you don't know where to start or want to test the waters first before going all-in, we recommend looking for a smart home starter kit; they will have different options depending on how much money you want to spend and what kind of smart home devices you want them equipped with. Some starter kits even come with a hub! These are some great options, so you don't have to worry about sorting through everything individually.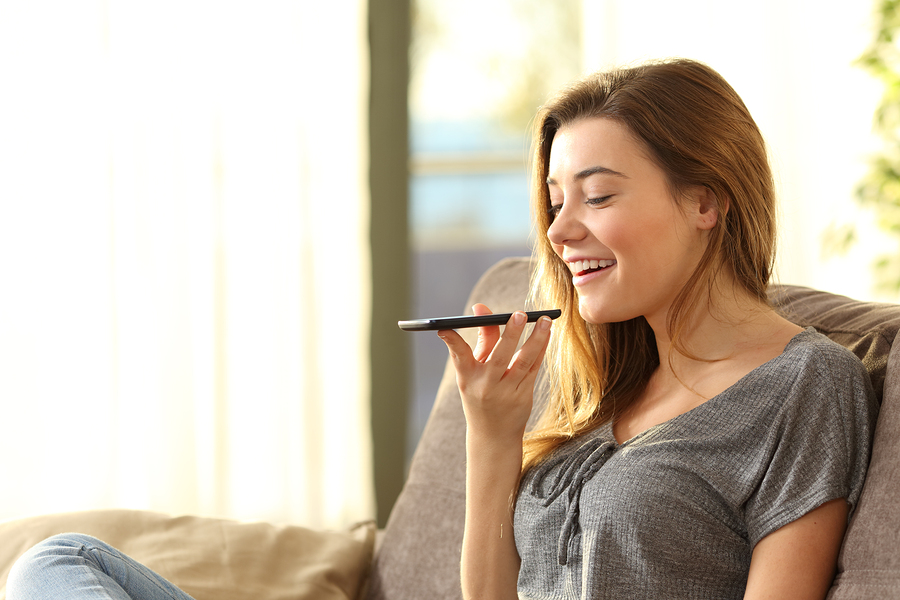 Don't focus on smart speakers and forget about security!
Home security is essential; simple steps like making sure all of your doors and windows are locked when you leave can help protect your home from burglars. To better protect yourself and monitor the inside of your house while away from home, consider installing some exterior or indoor cameras around your property that connect to your Wi-Fi; this is a great start on home automation. You may also consider voice-controlled door locks that can open the front door and automated garage door openers.
To keep your smart home protected, be sure always to select a home security system that will support all of the devices you've decided on. It is beneficial to have a security camera to monitor suspicious activity, a smart home hub that will control your lights and appliances, or an alarm that will send notifications to your phone when motion has been detected.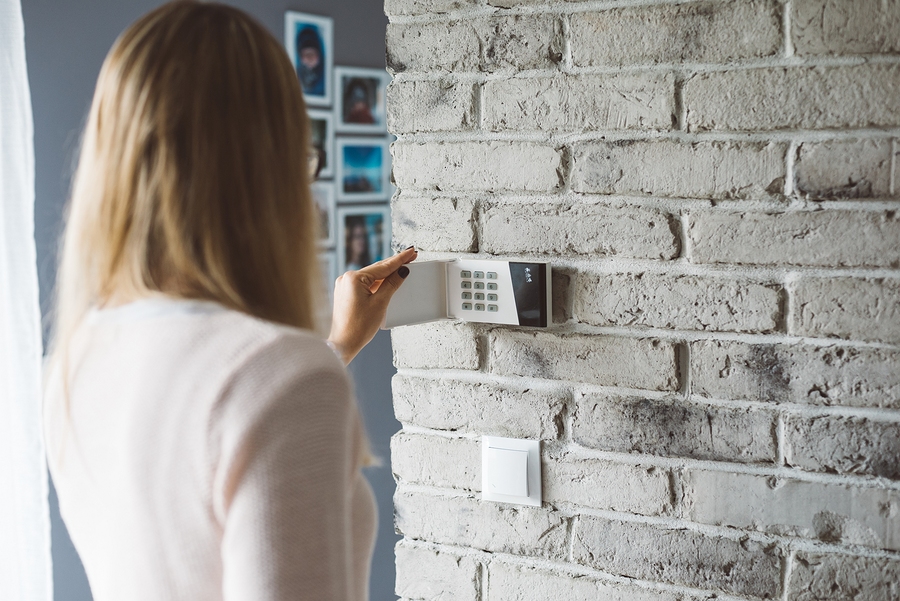 Overall, be sure to know your exact needs before deciding on smart home devices. If it's more sensible for you, then start with one device and use it while considering other options until you find what you like or upgrade – this will save time and money in the long run!