Why is my nbn internet not working?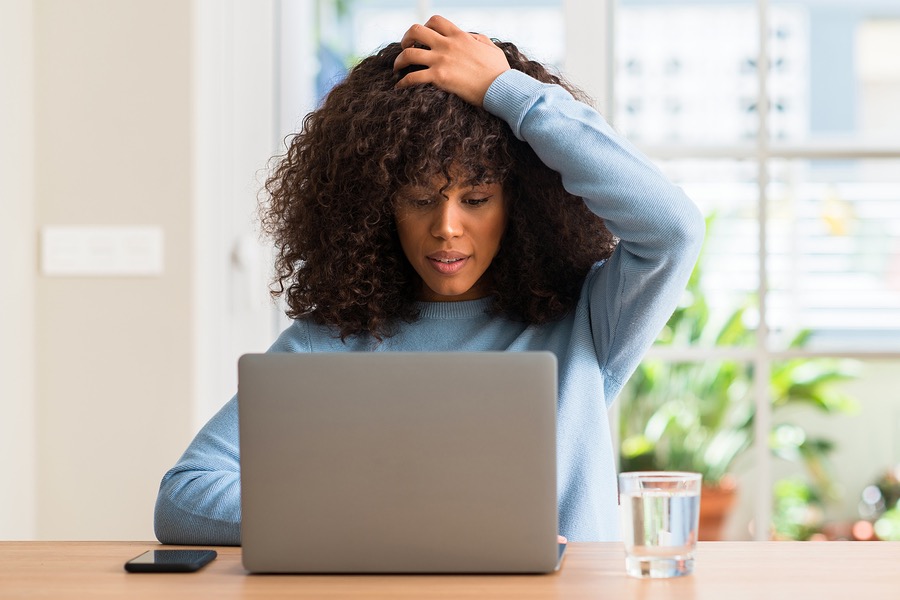 Nothing screams end of the world quite like not being able to connect to the internet. We depend on it for leisure just as much as we need it to work. So it's no surprise that our lives come to a screeching halt when we can't get access to it. 
No matter. In this blog, we run through solutions to some of the most common nbn internet issues so you can get back online in no time.
Common internet connection issues
If you're unable to connect to the internet, the problem may be due to: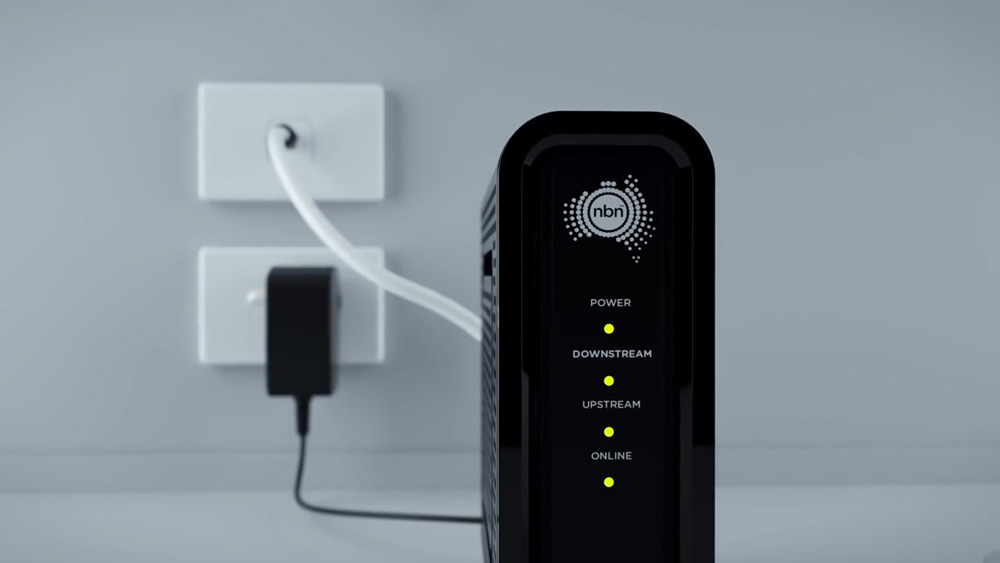 Troubleshooting your device
WiFi connection
The simplest (and easiest) explanation may be that your device hasn't yet established a connection with your modem/router. In this case, make sure your device's WiFi is enabled, select the network you wish to join and click 'connect'. If the connection is successful Wi-Fi bars should appear on your device. 
However, if your device shows Wi-Fi bars with an exclamation mark, then this may point to a problem with your modem/router's connection to the external nbn network.
Ethernet cable connection
If you see a globe icon in the bottom right of your screen this similarly may suggest that the problem is not with your device's connection to the local network, but with your modem/router.
Troubleshooting your nbn equipment
Turn it off and on again – power cycle
Not for nothing, a power cycle can very often fix the issue at hand. Leaving it off for between 15 and 60 seconds should do the trick depending on what gear you have.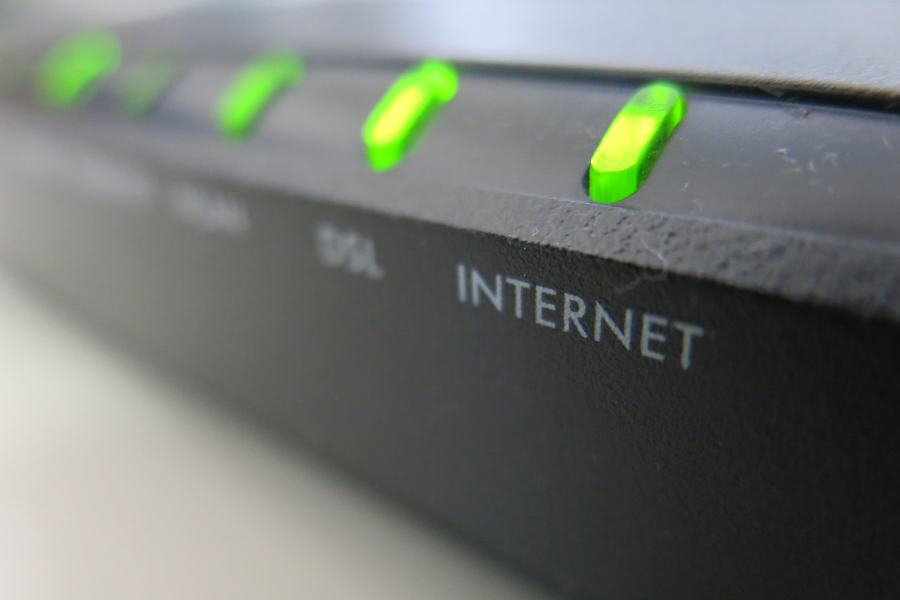 Check cables are correctly connected
Power Cable: Ensure your modem/router and nbn connection box (if provided) are connected to the power socket. However, if the lights on either device fail to illuminate after being switched on, you should contact your internet service provider for technical support.
Fibre to the Premises (FTTP)
and
Fixed Wireless
:
For this type of nbn technology, ensure that the Ethernet cable is securely plugged into the active port of your nbn connection device (NTD) and the WAN/internet port of your modem-router. 
Fibre to the Node (FTTN)
and Fibre to the Building (FTTB):
For these types of nbn connections that rely on an existing copper phone line, ensure that your modem-router is securely and directly plugged into the primary telephone wall socket (without any splitters or filters) using a DSL/telephone cable.
Fibre to the Curb (FTTC)
:
In this case, you're going to want to make sure that your nbn device is securely connected to your modem-router (via an Ethernet cable) and that your nbn device is also connected to the telephone wall socket (via a DSL/telephone cable). 
Hybrid Fibre Coaxial (HFC)
:
For this nbn connection type that relies on an existing 'pay TV' network, ensure that the white coaxial cable is securely plugged in between your cable wall outlet and the nbn box. Or, that the cable is secured between the nbn box, the coaxial splitter and then the cable wall outlet (if sharing the outlet with a Foxtel device).
Check your nbn connection box and modem router lights
The LED lights on your nbn connection box can give a good indication of what might be causing your nbn outage or network degradation (slow internet).
For example, the nbn Connection light on an FTTC connection:
Solid blue: Working normally.

No light: No connection to the nbn network. Check cables.

Blinking blue: Starting up. Wait up to 20 minutes until solid blue. 

Solid or blinking red: Possible line fault. Turn off the power and contact your internet provider.

Alternating red and blue: Possible line fault. Disconnect all devices from your telephone wall sockets. If that doesn't work, contact your provider.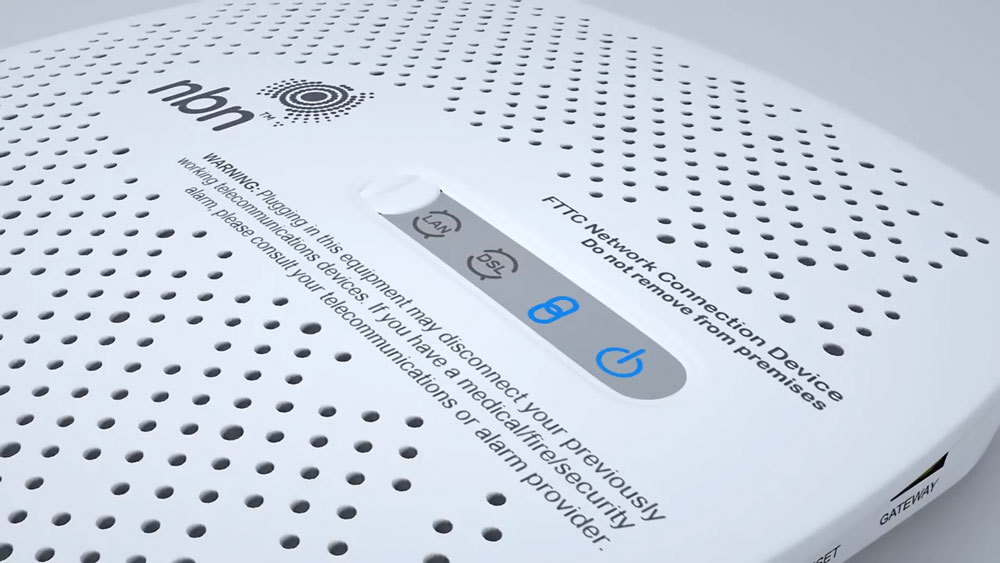 The nbn DSL light on an FTTC connection:
Solid blue: working normally.

No light: If your DSL light isn't illuminated but the power and connection lights are solid blue, contact your provider.

Blinking blue: Synchronisation or update in progress. Wait for sync/update to complete (light should turn solid blue).
The nbn LAN light on an FTTC connection:
Solid/blinking blue or amber: Working normally.

No light: No Ethernet connection. Check cables and modem. 
Similarly to the above, the LED lights on your modem/router for any type of connection can often be interpreted in the same way: 
Solid green/blue: Working normally.

Blinking green/blue: Starting up. 

Amber: Synching/updating. Wait until completion.

Red: Not connected to the network or other issue. Try rebooting or re-entering your ISP settings.
nbn network outages 
It may be the case that you're not the only one experiencing internet troubles. Scheduled maintenance, a surprise power outage and natural disasters are just some of the things that can lead to nbn outages that can cut the internet for multiple households at a time. 
To check if your household has been affected by a full-blown nbn outage, you can check the status of your address connection here on the MATE website. There should also be an estimated time of repair completion included on the site. However, if there is no outage or maintenance time frame listed, then this information may not be known yet.
Get trusted nbn internet support
When you sign up for an unlimited data nbn internet plan with MATE, you can rest easy knowing that should the unfortunate ever occur, you'll have our award-winning Aussie support team on your side. No offshore call forwarding and no lengthy phone queues. 
MATE, need we say more? Sign-up for a MATE nbn plan today!