2019 home improvement bucket list: improve your home without breaking the bank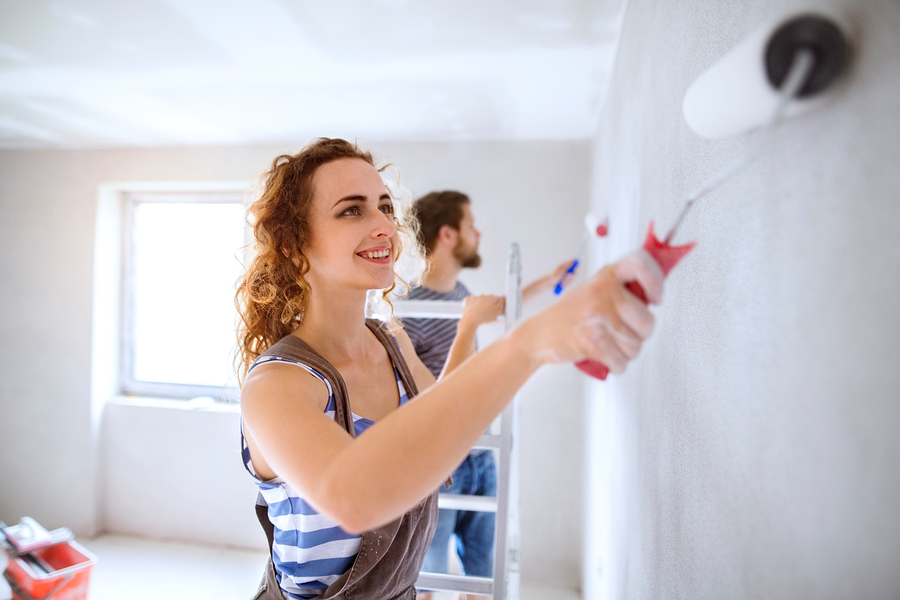 Most Aussies spend a fair bit of time in their home…
So why not make it the best that it can be this year?
There are a number of things, both big and small, you can do to improve your home, its style, functionality, and efficiency – here are 5 of them that won't break the bank.
1. Declutter and clean
Do you have a bunch of old stuff stored away in your closet or attic?
You're not alone, so don't feel bad! But why not take the time to declutter your house this year?
By decluttering your house, giving old items to charity that you don't need anymore, and throwing out some junk, you'd be surprised at how much extra space you have.
If you give everything a spring clean while you're at it, you can start the new year with a fresh outlook on things.
Living in a clean and decluttered home is motivating.
2. Paint the interior
Another simple way to improve your home in 2019 is to paint the interior walls – even if it is just one or two rooms. A fresh coat of paint can liven up any home and instantly transform it.
If you are looking for a change, mix up your colour palette to something trendy and new.
3. Install smart appliances
Smart home appliances are hitting the market hard this year. Some of the smart appliances you can use to modernise your home include refrigerators, ovens, dishwashers, doorbells, thermostats, smart locks, and speakers.
If you need to replace your current tech items, consider selecting a smart appliance. Smart appliances allow you to customise your settings, control the appliance using an app on your phone or tablet, and are energy efficient.
4. Micro-renovate your bathroom
Your bathroom may be the smallest room in your home, but this small space can age your home if it is dated. If you have a bathroom that is dated and old, make this the year that you finally renovate and change it up.
Of course, a full bathroom renovation can be expensive, so think of ways you can micro-renovate your bathroom to give it a fresh new look. It may be something as simple as a new coat of paint, a new mirror, or a replacement shower door that will make the difference.
5. Improve your curb appeal
While you may not look at the exterior of your home as much as the interior, your curb appeal can be something you hang your hat on as a homeowner. When you pull up to the house, you want to see a beautiful home that you can be proud of.
You can increase your curb appeal by manicuring your garden or adding new plants. If you have grass, lay some new lawn so that its precision and colour pops for passers-by. You could even paint your front door a different colour to add an edgy and modern feel to your home.
Wrap
You spend so much time in your home, so why not make it a place you're proud of?
Take the time to do something special for your living space this year. Clean up old and outdated items that are cluttering things up, give the house a spring clean, adopt a smart approach to your technology needs, and renovate on a budget.