5 Airbnb tech must haves to keep your guests happy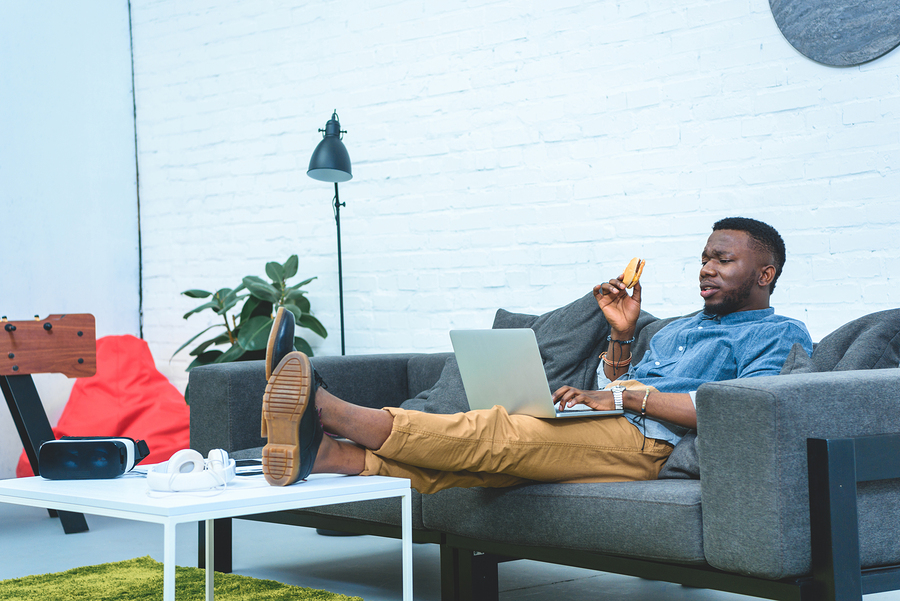 Ideally, a stay in an Airbnb will be substantially different than a visit to a hotel, motel or resort. The Airbnb motto, which is "belong anywhere," exemplifies this point beautifully.
A well prepared Airbnb will have all the pleasantries of home, but might even throw a few fun gadgets into the mix, ensuring guests thoroughly enjoy their stay. In other words, it's a stay of comfort and belonging, but also features add-ons or amenities, that might be a bit better than staying at home.
If you want to take your Airbnb hosting game up a notch and attract amazing reviews, encourage repeat stays, and simply make an overall great impression, read below for some must have gadget/tech items your Airbnb should feature:
#1. WiFi access
According to the Australian Bureau of Statistics Internet Activity Survey, some 14.8 million Australians currently had an internet subscription of some kind by the end of June 2018.
It stands to reason with this many people enjoying the use of internet in their own homes that any Airbnb visited when going on holiday should also have an internet connection.
Therefore, ensure your Airbnb has WiFi access, so guests are able to use their laptops, tablets and phones, just as they would at home. If you don't want your personal password information going out to each guest, you could always set up a temporary password for each guest that will expire after they leave.
#2. Universal adapters
Your Airbnb should be welcoming to guests from all over the world. While they might think to bring along an adapter in order to charge their electronic devices, why not provide a universal adapter for them as an amenity? Make sure you put this feature on your Airbnb description of amenities to attract more overseas travellers.
#3. A Smart TV
Many of your guests will have their own Netflix, Stan or other streaming services. By providing them use of a Smart TV, they are able to access their accounts and enjoy their paid services while staying in your Airbnb. Apple TVs are amazing, but any Smart TV will do. Of course, if you don't want to upgrade your current TV, you could always add a streaming device to your existing model.
#4. Smart Lock System
Safety is important, especially when guests are away from the familiarity of their own homes. By using a smart lock system, you can create virtual keys for your guests. This allows you to remotely access the lock and monitor who comes and goes from the residence. Each guest would then be assigned a key code to get into the Airbnb. This creates a safer, more secure environment for your residence and the guests during their stay.
#5. Gaming Consoles
Any list of best tech gadgets for an Airbnb would be incomplete without mentioning gaming consoles. Not only do gaming consoles themselves offer a measure of entertainment, but they also allow your guests to play DVDs, Bluerays and download streaming apps. If you opt to install a gaming console, know you will likely be spending around $400 for a single console, with games costing extra. Guests will love the feature; however, and you can play with it as well, so it's a win, win.
Wrap
The five gadgets listed above are a few essential investments that will help you transform your Airbnb from simply a nice place to one your guests will want to visit again and again. Don't forget, more important than them all, though, is creating a clean, inviting space where they will feel at home while away from home.