Top 5 Benefits of Apple TV: Why you should get it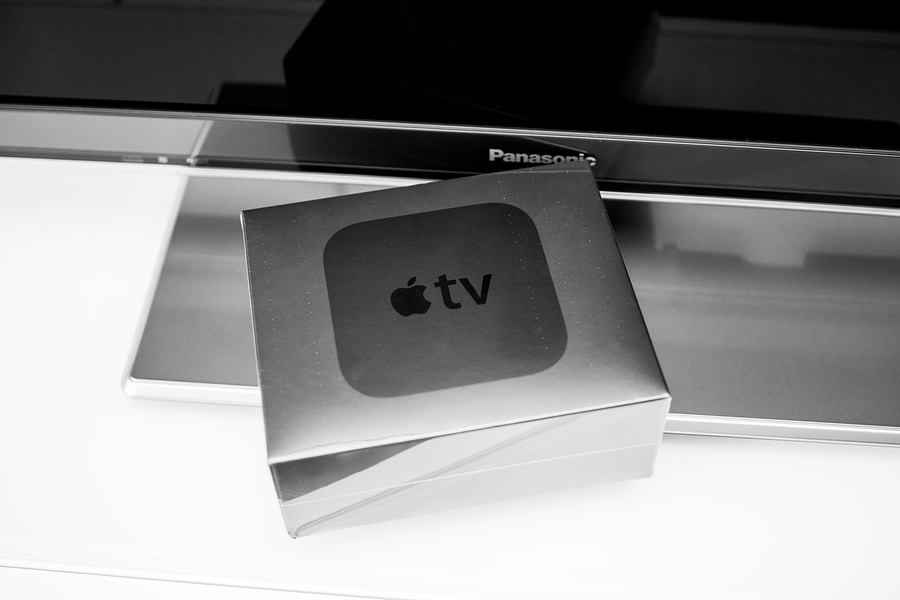 Apple TV has been around for a number of years now and continues to gain popularity and momentum with a big range of Apple TV apps that aim to win your heart when it comes to home entertainment.
Despite many competitors on the market, there remains a number of reasons to buy an Apple TV box – either an Apple TV 4K or an Apple TV HD. Because there are a number of things that an Apple TV streaming box can do that other devices either can't do, or simply don't do as well. Not to mention, an Apple TV device will also enable users to access the Apple TV+ streaming service, and Apple's own Apple Music subscription service.
What are some of the significant Apple TV benefits?
First, let's clarify what Apple TV 4K and Apple TV HD actually are! Both of these Apple TV boxes are streaming media devices that plug into your TV and allow you to stream the latest apps including Netflix, Stan, Disney Plus, Amazon Prime Video, Paramount+, Kayo Sports and more.
Therefore, an Apple TV 4K or Apple TV HD device allows you to watch your favourite TV shows, movies and live sport. It effectively turns any dumb TV into a smart TV, just by plugging it in. And if you already have a smart TV, then most of the time, using the Apple's tvOS interface on the Apple TV 4K or Apple TV HD will give you a much better experience than your smart TV does directly. Simple in design and effective in function, Apple TV brings a number of noteworthy positives you can't ignore!
1. Apple TV supports a huge range of apps
One of the most prominent Apple TV 4K and Apple TV HD benefits is that you have access to tons of channels or apps. These are essentially small applications that run off of the Apple operating system powering the Apple TV devices.
Do you want to catch a footy game on Kayo, or an A-Leagues match on Paramount+? No problem. Want to stream the next big series on Netflix, or catch an exclusive movie on Stan, then an Amazon Prime Video exclusive show? No problem, it's all available on both the Apple TV 4K and Apple TV HD devices.
Music on Apple Music, Spotify or TIDAL? Yep, all available on Apple TV. All of this and more can be done by adding the channel to the user interface of Apple TV 4K or Apple TV HD and just charging through with your Apple TV remote, the Siri Remote. The best shows, movies, sport and live TV are all available through your Apple TV device, regardless of whether you choose Apple TV 4K or Apple TV HD and regardless of what streaming services you want to watch on your internet connection.
Of course, you also get access to the Apple TV app Apple TV+ – when you buy an eligible device, you may even get a three month subscription to this service thrown in as well!
2. Apple TV has a great remote – the Siri Remote
The Apple TV 4K design is one that is extremely simple but one of the best features is the included remote control – the Siri Remote.
The 2nd generation redesigned Siri Remote brings precise control to your Apple TV 4K and Apple TV HD and includes a touch-enable clickpad that allows you click, swipe and use a circular gesture on the outer ring to fast-forward or rewind any content on your Apple TV and Apple TV app. And with Siri, you can find what you want to watch on your Apple TV device using just your voice – whether it's content on Apple's TV app or other streaming services.
If you own an older Apple TV device, then you'll know that this remote is a huge improvement for the way you watch Apple TV 4K on your Apple Devices. The new Apple TV 4K Siri Remote is easier to hold, has a more intuitive D-Pad and the Siri button isn't easily accidentally pressed like the older model. The new Apple TV remote is a big improvement for the Apple Ecosystem and a big advantage the Apple TV has over older other Apple devices and competitors like the Amazon Fire TV, Android TV.
3. Break-free from Pay TV subscriptions with Apple TV apps
You don't need a Pay TV subscription to enjoy the benefits of Apple TV 4K and the Apple TV app. These devices allow you to break away from these subscriptions and uses the Internet to get access to as many of the channels you already watch, right on Apple TV. Whether its streaming media with great picture quality, or watching a streaming service like Netflix, Stan or Kayo Sports, the Apple hardware platform is more intuitive than Smart TVs, making it the king of smart home devices. 
There are many online streaming services you can subscribe to, getting loads of content made available right on your device. No longer do you need Pay TV to watch movies, television shows, sports, or anything else that gives you entertainment value. Apple TV has you covered.
4. Set-up Apple TV 4K with ease
Not a techie? No worries. You don't need to know much about the technology space to get Apple TV 4K and Apple TV app up and running. Plugging it into your television with an HDMI cable and connecting to your WiFi or an ethernet cable if you have a hardwired connection available is all Apple TV needs to get on your TV screen.
Once you are up and running, you simply log in with your Apple ID or make one if you don't already, and you're off to the races. You can even play games with Apple Arcade, which provides a great collection of mobile games; arcade originals, timeless classics and App Store greats.
There have been plenty of Apple TV models over the years and all provide access to the Apple TV app and have similar features to smart TVs, just laid out in a more initiative way. Simple design is something Apple is known for, and it has carried forward with the way Apple TV works.
5. Mirror your iPhone with AirPlay
Have you ever been watching something on your iPhone or iPad and wanted to show it to everyone in the room on your TV? We have all done this with photos, videos, etc.
One of the Apple TV benefits is mirroring your phone with AirPlay. You can use AirPlay to stream or share content from other Apple products to your Apple TV, AirPlay 2-compatible smart TV or Mac computer. Whether its streaming videos from your iOS device's screen, stream movies, stream YouTube videos or share your photos, you can send the image or the video right to your big screen TV.
The connection is seamless and requires no set-up. All you have to do is be on the same Wi-Fi network.
Wrap
You really can do a lot with Apple TV. From the Apple TV Siri voice remote, to the endless channels, Apple Arcade gaming and available content, you can soak it all up in the luxury of your home. Apple TV is changing the television game and bringing more to a streaming device than ever before.

are you ready to be our mate? call now

13 14 13