what is the best streaming service available in Australia?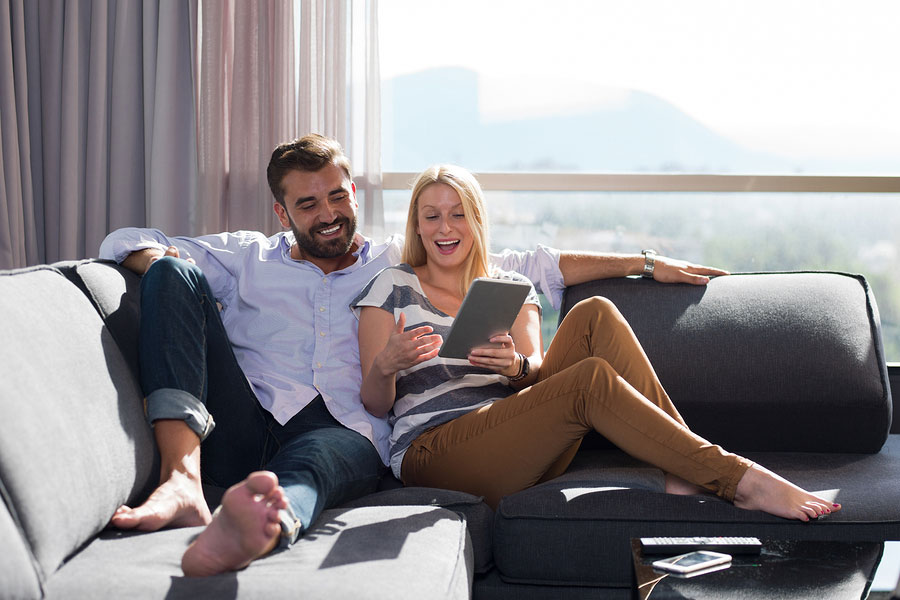 What is the best streaming service available in Australia?
As the roll-out of the National Broadband Network (NBN) continues to progress, more and more Australians are gaining access to high-speed internet service. In fact, over six million premises across Australia are either activated on the NBN or ready to connect to it.
The NBN network offers internet connectivity and speeds to many people who were unable to stream popular platforms such as Netflix and Stan in the past. But things have changed, and it has significantly increased the popularity of these streaming services.
With that in mind, here is a breakdown of the top streaming services in Australia:
Netflix
Netflix
is the leader in digital streaming content. Although its Australian library of titles is not as large as the US collection, all of the platform's original shows and movies are included. This catalogue will continue to grow in 2018, as Netflix expands into more genres of film and television. Netflix can be accessed on a wide range of devices with native applications, including iOS, Android, smart TVs, and gaming consoles.
Netflix's lowest tier membership features competitive pricing with other services, but customers will face significant fees for upgrading to high-definition or 4K streaming. Customers should also be aware that some external content from distributors like Disney may leave the Netflix library in the near future.
Amazon Prime
Amazon Prime
is in the process of rolling out their full shopping experience to Australian customers. But you also have the option to sign up for a Prime Video subscription. The monthly fee is only $8.00, with no additional fees for HD streaming. Amazon's library of original content is growing and the company provides full integration with their Fire brand of devices.
Overall, Amazon Prime has one of the smaller libraries among Australian streaming services, especially when it comes to children's shows and movies. In addition, a very low percentage of its content is streamable at 4K quality.
Stan
Stan
was one of the first streaming services to be developed and launched in Australia and now the company is following the trend of investing in original content. One of the big advantages of Stan is that the service has an agreement with the Showtime network, which allows customers to stream shows at the same time they air in the US.
Like Netflix, Stan charges higher fees for customers who want to stream content on multiple devices or at higher resolutions. Using four devices and 4K content will cost $15 per month.
Foxtel Now
Foxtel Now
is the primary source for premier cable content in Australia and the Foxtel Now service is their companion streaming product. Foxtel Now is the only service that provides Australian customers with access to HBO programming when they air elsewhere in the world. There is a dedicated Foxtel Now app for smartphones and tablets so that customers can take shows and movies on the go.
The biggest drawback to Foxtel Now is its complex pricing structure. Unlike other streaming services that charge simple monthly fees, Foxtel's offering is based on channel packages. Channels are split into different genres like sports, drama, and lifestyle, with each one adding a separate cost to a customer's bill.
Quickflix
Quickflix
followed the model of Netflix by offering DVD rentals by mail and then expanding into streamable content. Quickflix has a large catalog of older TV shows and movies, including many titles from the BBC. In addition, Quickflix offers apps on all major platforms and devices.
The cost of Quickflix is higher than many competitors, as plans start at $14 per month. Access to content tagged as premium requires an additional $6 fee per month. Without it, customers will not be able to watch many new releases on the service.
Hay
Hayu
is one of the most affordable streaming options for Australian customers, as it includes a free one-month trial and then costs $5.99 per month after that. The service has a partnership with NBC for streaming content produced in the US.
Hayu has a very limited catalog and is focused mainly on reality TV shows. In addition, the service does not have native applications for smart TVs or set-top boxes.
After years of operating on an ad-supported model, Google's YouTube platform has expanded to include a premium service called YouTube Red. A subscription costs $11.99 in Australia and includes ad-free viewing on all YouTube videos, plus offline downloads and some original content.
YouTube Red does not include a library of shows and movies from outside distributors. The majority of its original content is made up of short web series, rather than traditional scripted productions.
wrapping up
When selecting a streaming service, Australian customers will likely be making a choice between two main priorities: cost and content.
The most popular shows and movies, especially those from the US, require higher monthly fees. Fortunately, all major services allow customers to cancel their subscription and switch to a different platform at any time.