4 Free online activities you can do with friends & family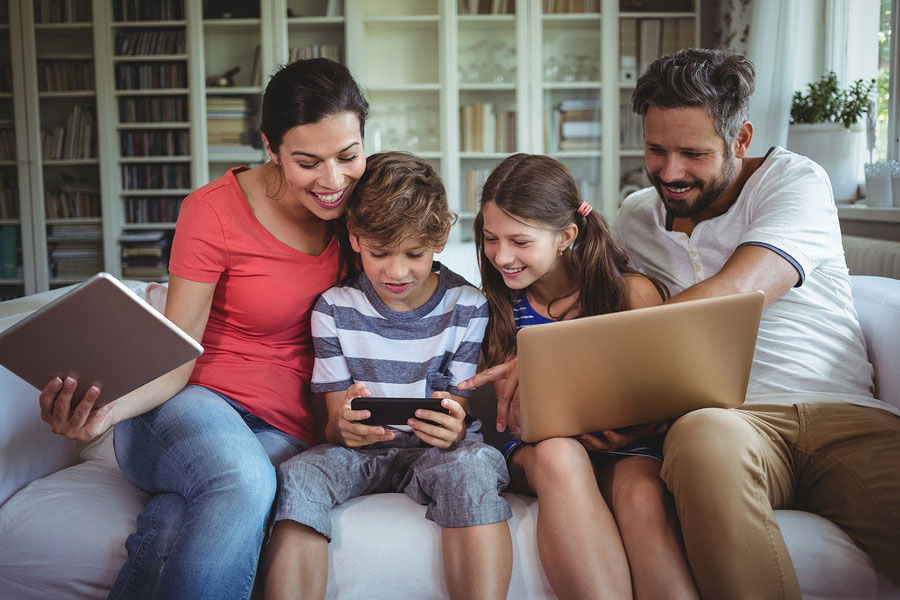 The MATE TechEd series is brought to you by tech2, a telecommunications specialist. MATE is partnering with tech2 to help our customers get the best results from their internet service.
2020 and 2021 have been challenging and isolating years for everyone, causing us to rely on technology to stay connected digitally like never before.
Humans are social creatures and, while we've been social distancing physically, not all is lost! There are plenty of online, social activities to keep you entertained and connected with others (just make sure you have reliable home Wi-Fi before you attempt to do them!).
1. Host a Teleparty (or other watch party)!
Are you missing the feeling of watching a new movie at the cinemas with a group of friends, or even grabbing an old classic and sitting back on the couch and talking about your favourite scene? Well, you still can!
Services such as Teleparty and Amazon Watch Party bring together the social viewing experience while being physically apart. With just a few clicks, you and your friends can watch your chosen movie together in real-time and use a built-in chat group to discuss those dramatic scenes or cliffhanger endings.
Movies not really your thing? You can also create and invite your friends to a watch party on Facebook and, together, watch any video content you like.
2. Attend your favourite conventions or festivals virtually
For the time being, big gatherings of people may not be on the cards. But this doesn't mean you can't enjoy all kinds of events, from festivals to conventions.
Last year, huge conventions and festivals such as the Tokyo Game Show and Tomorrowland provided 100 per cent web-based, virtual experiences of their events.
This trend isn't just limited to big-name events. An ever-growing list of events is providing online attendance options that remove all the hassle and expenses of flying to another city or country!
Take this opportunity not only to attend your favourite conventions or festivals from the comfort of your home but also to discover new ones.
3. Livestream what you're doing (or watch someone else)
Do you play in a band or want to share any of your creative interests with others? There are countless platforms allowing us to live-stream what we're doing or watch other people from our computers and mobile devices.
From Facebook to Instagram to Twitch, live streaming a moment in real-time can give a sense of connection and interactivity as you interact with the content creator in real-time.
4. Be part of the sports experience
While many sports such as football and rugby league have returned to the pitch, there is still something key that is missing from many of the stadiums – you!
A sea of empty seats in the background creates a less than ideal atmosphere for both spectators and players. However, the good news is that video conferencing tools, like Zoom, have been repurposed to bring spectators back into the stands to cheer on their teams.
The Zoom platform offers the option to host up to 10,000 participants in a single meeting. That means you can virtually be a part of the live-action of your favourite sports from the safety of your home, thanks to your home internet connection!
Whether you're a sports fan, movie buff or looking to meet like-minded individuals online, your internet-connected devices give you access to a new way to be social, digitally.