The 7 different nbn™ connection types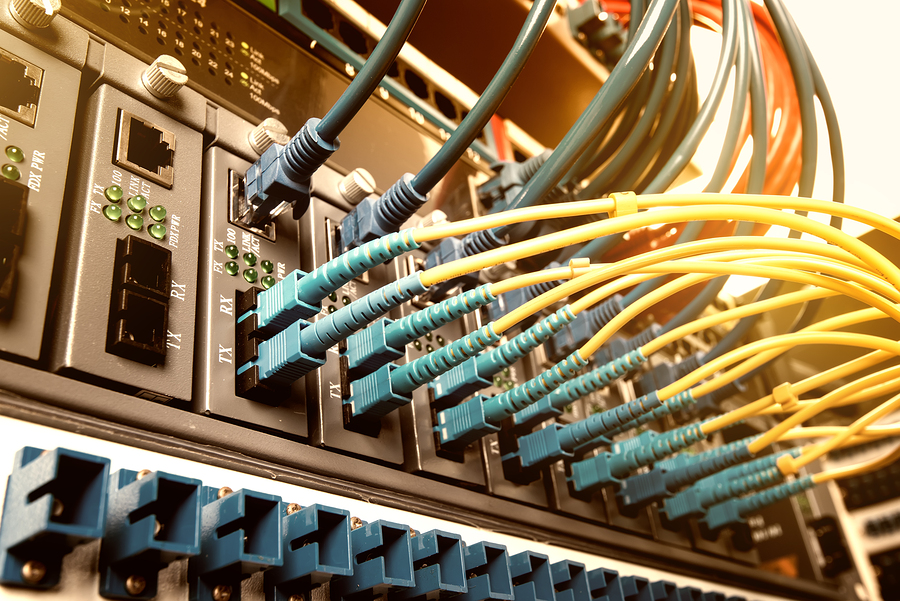 Do you find the nbn™ rollout confusing?
Don't worry, you're not alone. There is a lot of new terms and technology, such as fibre optic cable, to come to grips with. Not to mention the number of internet providers out there claiming to offer the best download speeds and connection speed!
One area in particular that a lot of people don't understand is the nbn™ connection types. What are they are how does it affect you? Does one connection type mean you will have a faster connection speed? Is nbn better than mobile broadband? How do my upload speeds affect what I'm doing on the internet and more.
The nbn™ network, as it rolls out nationwide, is trying to take advantage of some infrastructure that already exists in an attempt to speed up the process. This means that different locations have different technology and nbn connection types.
To help you understand more about all of this, let's take a closer look at the 7 different nbn™ connection types, split into fixed line and wireless connections.
Fixed-line nbn™ connection types
Fixed-line connections run a physical line directly to your property. Some of these use an nbn connection box, while others rely on existing copper wiring that is already connected to your home. Below is a full overview of all the different nbn connections available.
Fibre to the Premises (FTTP)
A Fibre to the Premises connection is considered to be the best nbn™ connection type because it is typically more consistent in its delivery of high-speed internet. This type of connection is unique because it has a dedicated fibre optic cable run directly to your premises. It also uses an nbn connection box inside your house – this is where you'll connect your modem/router from your internet service provider.
It's estimated that between 17-21% of all premises will have an nbn internet connection via Fibre to the Premises. And if you're one of the lucky ones with an FTTP connection, you won't have to pay more just for the privilege!
Want to check if you are on FTTP already? Here is a visual of the equipment setup: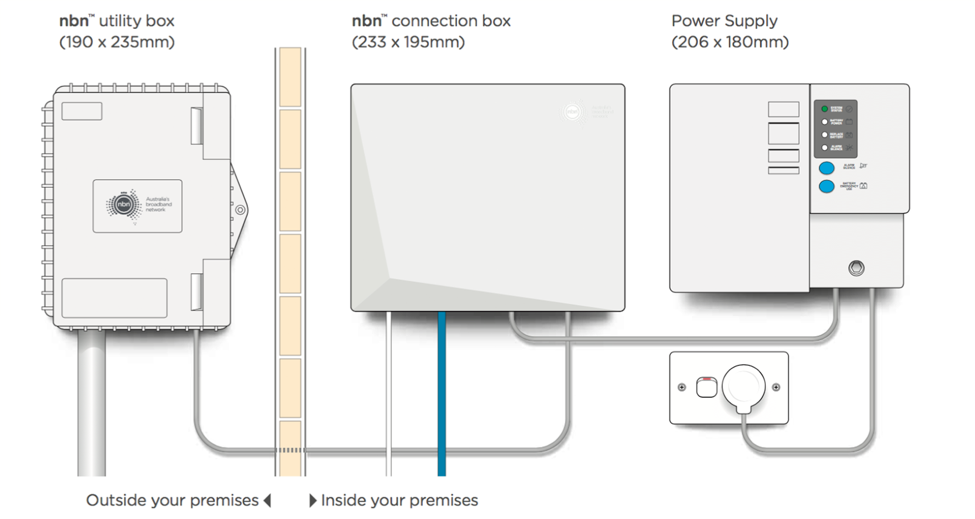 Source: NBN
Fibre to the Node (FTTN)
Fibre to the Node makes use of existing copper cables instead of the more modern fibre optic cables, which have greater bandwidth. Despite it being considered a cheaper alternative to FTTP, you are likely to experience slower upload and download speeds.
It is likely that at some stage the copper cables used for FTTN connections will be replaced by fibre optic.
Fibre to the Building (FTTB)
The next nbn connection on the list is Fibre to the Building, which is most common for apartment blocks and similar buildings.
The primary installation for an FTTB connection will be found in a secure cabinet in your building's basement or communication room. From there, the nbn™ is delivered to your apartment via the cable infrastructure that is already present – be it copper in older buildings, or ethernet cables in newer installations.
Fibre to the Curb (FTTC)
Fibre to the Curb is a nice compromise between the challenging installation of FTTP and the reduced performance of FTTN. FTTC connects a distribution unit, usually housed in a pit in the ground, with the existing copper network via fibre.
Below is a visual representation of what the FTTC technology looks like: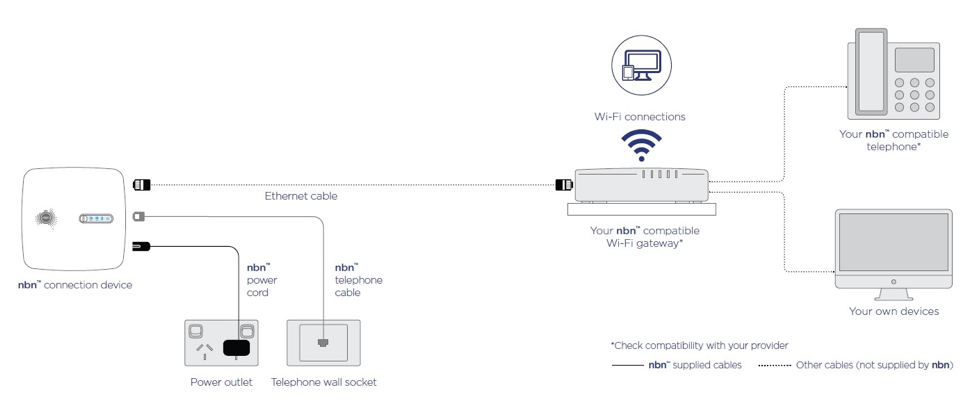 Source: NBN
Hybrid Fibre-Coaxial (HFC cable)
The Hybrid Fibre Coaxial HFC connection is used when an existing pay TV or cable TV, such as an old Foxtel connection, enables the final part of the nbn™ connection to reach your property. HFC is the oldest technology that powers the nbn™ network and it is only serving a small catchment area where it has already been installed.
Below is a diagram of the HFC connections technology setup: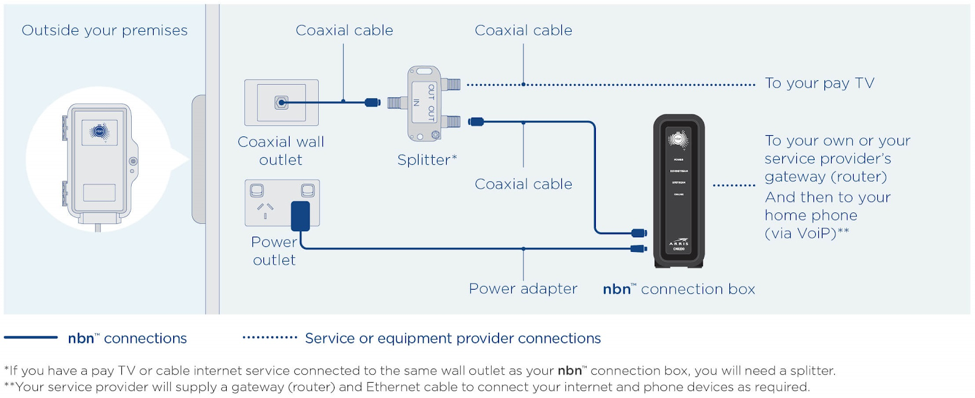 Source: NBN
Fixed wireless and satellite nbn™ connection type
Fixed wireless and satellite connections are used in rural areas where properties are widespread or have limited access to adequate infrastructure. They are a bridging service that helps more people get onto the network.
Fixed Wireless
An nbn Fixed Wireless connection uses a similar technology to the 4G phone networks you would be familiar with. They run from a transmission tower for up to 14 kilometres in distance to an nbn™ antenna fitted to your house.
Data travels from a transmission tower to an nbn™ outdoor antenna that has been fitted to the premises by an approved nbn™ installer.
Fixed Wireless nbn connections also require an nbn™ connection box to be installed at the point where the cable from the nbn™ outdoor antenna enters your premises (shown below). This device requires power to operate, and can only be installed by an approved nbn™ installer or a phone and internet provider.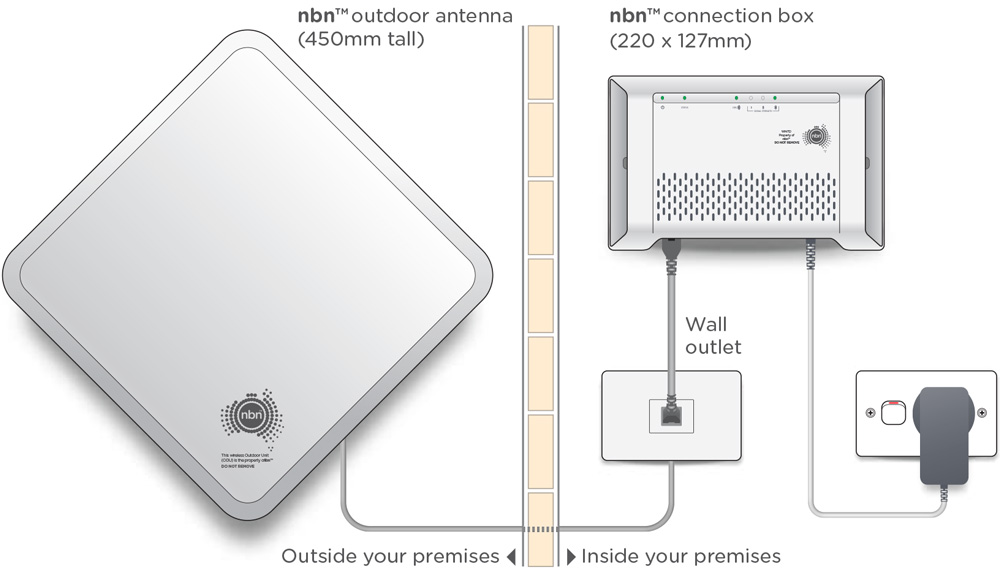 Satellite
The final nbn™ connection type on the list is satellite. The Sky Muster™ satellites provide network access to remote areas such as Norfolk Island and other hard-to-reach destinations.
To access a satellite connection you will need both an nbn™ qualified modem and a satellite dish installed on your property. Just like the diagram below: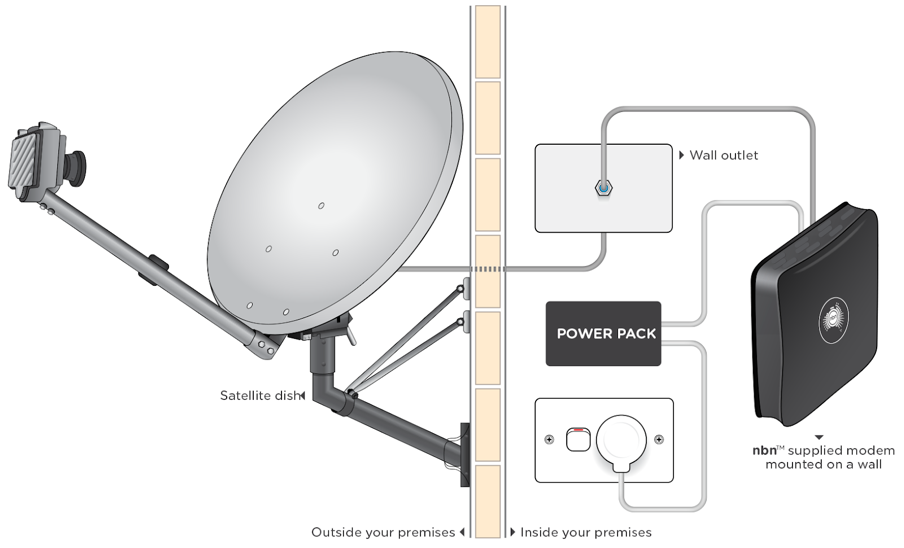 Source: NBN
Want to find out which nbn™ connection type you have available in your home?
Check your address for availability here and chat with a MATE representative today! We service all nbn types (except for Satellite) and can