how to stream netflix to your tv without tearing your hair out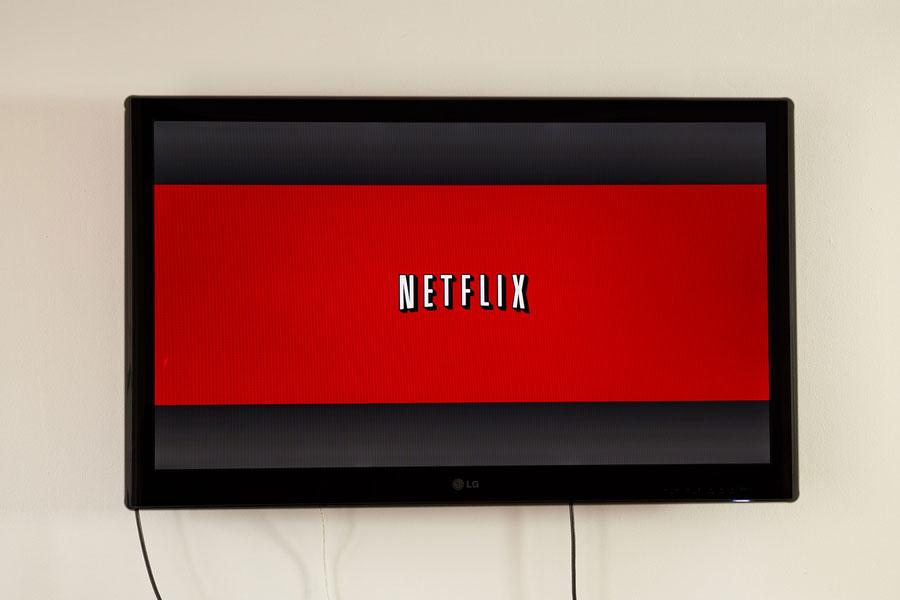 Netflix video streaming has taken the world by storm. Today, Netflix operates in over 190 countries bringing original content, movies, TV shows and so much more to millions of viewers of all ages.
If you're new to the family, I bet you're wondering just how to stream Netflix to your TV. Unlike traditional TV channels and pay TV, Netflix is a service delivered over the internet. But of course, we all love our couch time and you probably have an expensive 32-inch plasma sitting in the corner that needs to be used!
There are a few different ways to get Netflix set up on your TV for perfect viewing, but we've picked the two most common options and broken the process down into simple steps.
Let's get into it…
method 1: using a laptop
Connecting your TV to Netflix with a Laptop is fairly easy.
Most laptops under a few years old have what is called an HDMI output. As well, most modern TVs have an HDMI input. The great thing about the HDMI transfer of data is that it takes both visual and audio across to your TV. So once your laptop is plugged in, you can sit back and control the audio with your TV remote.
All you will need to connect the HDMI port on your laptop to your TV is an HDMI adapter cable. Or for Macs, a Thunderbolt to HDMI adapter. You can buy these from just about any electronics store and have your Netflix streaming through your TV in no time.
One thing to be aware of when connecting your laptop to your TV via HDMI is the screen and audio settings on your computer. If you don't have these setup to "Duplicate Screens" on PC, or "Mirror Displays" on Mac, then you may not see the visual of your Netflix account on your TV.
On a Mac you can update these settings in "System Preferences" under the "Display" and "Arrangement" tab: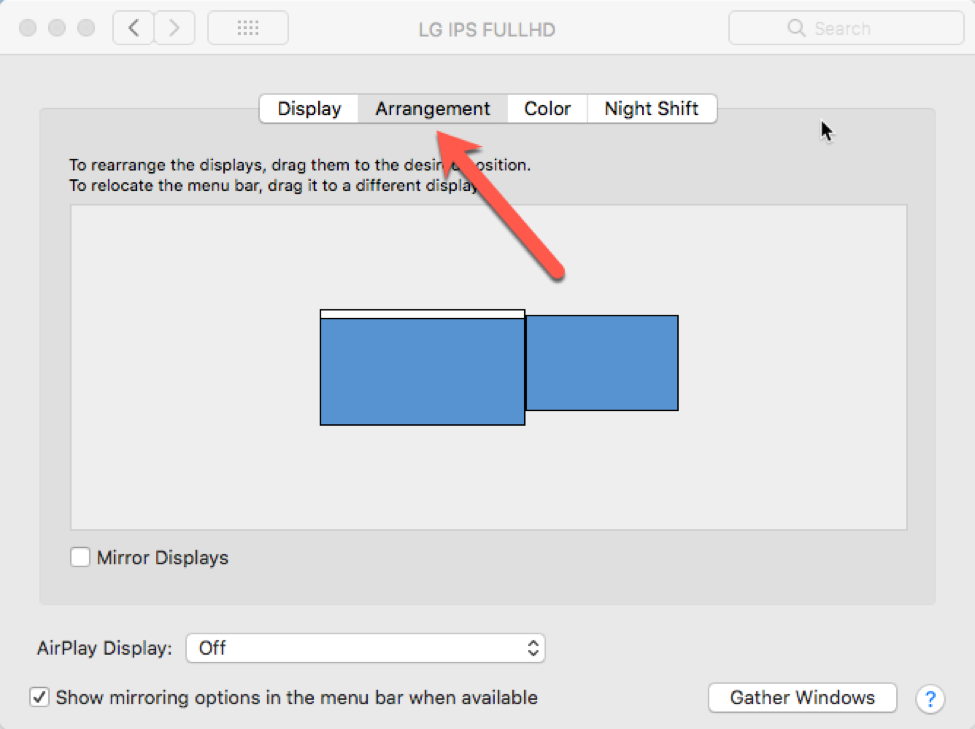 Once you have the HDMI cable and display settings setup, you should see your desktop on your TV. Then, open your internet browser, sign into the Netflix website and you will be good to go!
method 2: using a smart tv
Connecting Netflix to your TV is much easier if you have a Smart TV because there is no need for additional cords or finding a stand for your laptop.
First things first you need to connect your Smart TV to the internet. In order to watch Netflix, you'll need a good, solid internet connection. Most Smart TVs connect via an Ethernet port, which allows you to connect them directly to your router or WiFi network.
Then, on your Smart TV, check your main menu to see if you can run streaming apps. Some remotes even have a button to launch these apps with the click of a button.
If you're having a hard time determining if your TV is a Smart TV, you can check online using your TV's model name and number.
Open apps on your screen, and navigate around until you can select Netflix – which should be pre-set as an option on your Smart TV. Depending on the brand of Smart TV the apps may be located in different areas but most Smart TVs have a menu with recently accessed or popular apps ready as soon as the TV comes on.
Once you find the Netflix app, simply log into your account and you're ready to start streaming!
wrapping up
As you can see Netflix is pretty easy to set up and watch on your TV. The great thing is, once you've set it up once then it won't be a hassle again and you can sit back and enjoy the service.
By using Netflix you are joining millions of people around the world who enjoy watching movies, TV shows and so much more. In 2016 Netflix spent around $5 billion on original content to ensure that there is plenty of content for everyone to enjoy.
Keep in mind, the streaming media industry is growing very fast. In fact, Netflix CPO Neil Hunt believes that Netflix is a model for what television will look like in 2025. Netflix allows subscribers to watch movies and shows at their own pace, rather than having to watch on a schedule, like with traditional cable and pay TV. This is one of the many reasons so many people enjoy Netflix.
The main thing to remember with Netflix is that it's going to require a reliable internet connection that can handle decent bandwidth. So make sure you have an internet provider you can trust.