7 surprising tips for extending your wifi range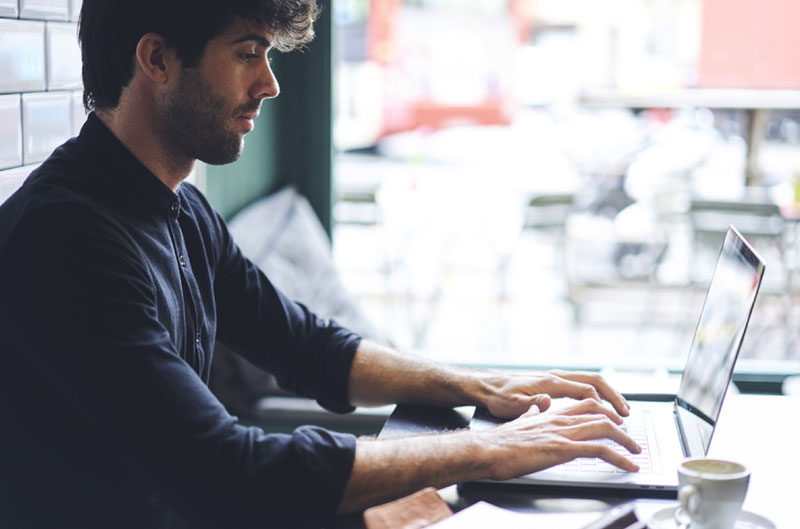 Do these scenarios sound familiar?
You're working from home, it's a beautiful day outside and you want to set up on the balcony, but your Wifi signal doesn't extend that far?
Or you're binge-watching the latest season of Narcos on Netflix on your laptop in bed when, all of a sudden, the video stops and begins buffering because your router is in another room.
In a world that is more connected than ever, good wireless internet connection has become the norm. Not only do we use the internet to relax and unwind, but a lot of people nowadays work online and depend on a good connection to deliver projects on time and pay the bills.
So, what can you do to improve your Wifi's range and fix frustrating problems, such as dead zones or dropped Wifi signals?
Here are some ideas:
1. find the right place for your router
Interferences are one of the most common issues that can affect your router's capabilities. And, we're not talking only about other wireless networks or home appliances that can impact its effectiveness, but also about physical obstructions. If you live in a big house with lots of walls and corners that your router has to penetrate to reach every device, then it may not perform as expected.
So, pay close attention to the design of your house when placing your router. You may think that hiding it in a cabinet or placing it next to the window where the cables can't be seen, is a good idea. However, you could soon discover that these locations don't provide the optimal Wifi range.
Find a central location in your apartment and mount the router to the wall or place it on a table or shelf. Make sure that no heavy-duty appliances are obstructing its way and that the antennas (if it has any) are vertical.
2. update your firmware
Yes, we know: no one has time for updates. But, if your router's performance is driving you crazy, then this may be a necessary step.
If you have a newer model, then all you have to do is log in to the router's interface and hit the upgrade button. However, if your router is old, then you will probably have to visit the manufacturer's website and download the firmware first before you can upgrade it.
The effort is well worth it, though. You can get better features and security as well as improved performance with every new update.
3. find the right channels
Most users tend to use the router's default channel, not knowing that this simple change can improve their connectivity and performance dramatically.
Here's the thing: if you and your neighbours are using the same channel, then your router's capabilities may be blocked by signal congestion.
Log into your router's interface and set the ideal channel for your home. That way you can ensure that you're not competing for the same communication pathway with other residents in your building.
4. configure your router for optimal performance
Setting up your router can be a tedious task. So, it's understandable that you prefer keeping the default settings and just hope for the best. However, that may mean that your router is not set for optimal performance.
If that's the case with you, then check the device's frequency. Something as simple as switching from the 2.4GHz band to the 5GHz one can make a world of difference.
5. protect your network
The number of people that use the internet at the same time can have a direct influence on your router's performance. If your neighbours are also piggybacking on your network, then you may encounter numerous problems on a daily basis.
One simple way to avoid this nuisance is by protecting your system with a strong password. That way you can ensure that only authorized people have access to your network.
6. use a wireless range extender
As mentioned in the beginning, distance and physical obstructions are some of the most common problems that can interfere with your router's performance.
The larger the space it has to cover, the weaker the signal you will get. A Wifi range extender can help improve your router's signal and cover a large area or penetrate thick walls.
Make sure to place the extender close to your router to reach optimal performance. You don't have to shop for the same brand as your router, but you do need to ensure that both devices can broadcast your signal.
7. upgrade your device
The tips we've offered so far focus on improving the capabilities of your existing router. But, if your device is extremely old and has run its course, all the tricks in the world won't be able to boost it to the level of performance you're looking for. The best solution, in this case, would be to update your equipment and purchase a new router that can support the upload and download speeds you need.
Wrapping things up
There you have it. These simple tweaks should help extend your Wifi range, make it more secure, and inevitably more reliable than before. If none of the solutions above work, then maybe it's time to say goodbye to your old equipment and purchase a new router. If that doesn't work either, then maybe you should look for a new internet service provider.