The 10 best netflix shows for binge watching on the weekend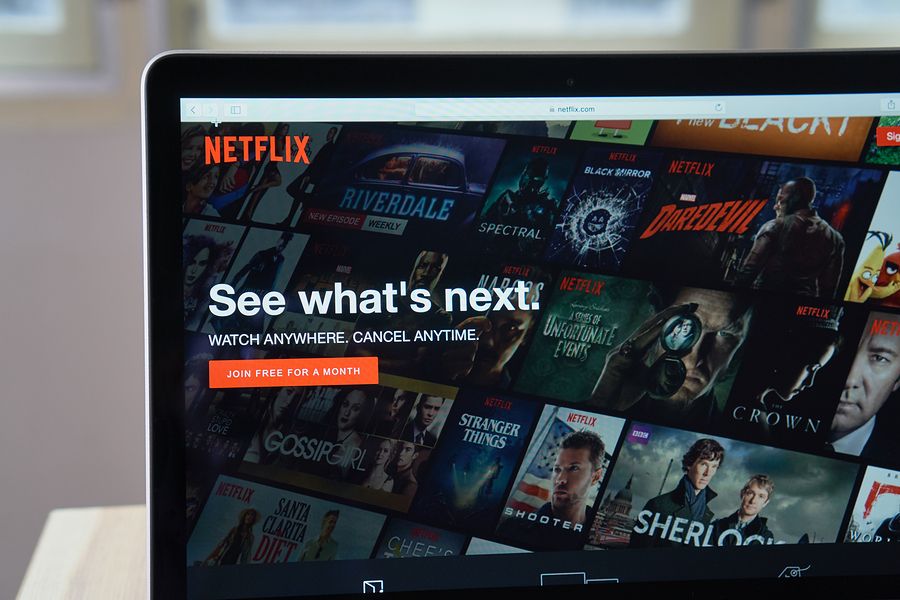 We used to flip through the TV channels aimlessly, trying to find something to watch. Now, thanks to streaming services like Netflix, it feels like there's truly an endless well of incredible shows to watch.
You might not have time for all of them, but you deserve to watch the best. These Netflix shows are ideal for a weekend binge-watching.
The animated story of a washed-up actor who happens to be an anthropomorphic horse might just seem like a novelty, but Bojack Horseman quickly transcends such notions. It's a biting Hollywood satire, intense drama, and sobering look at depression and substance abuse all at once. If any show deserves the praise of "you'll laugh, you'll cry." It's this one.
Who says a good attitude doesn't make a difference? On this winning comedy series, co-created by Tina Fey, a woman (Ellie Kemper) who spent most of her formative years as a hostage of a crazed cult leader, is freed and navigates her way through adulthood in New York City. It might not sound like the funniest concept, but Fey and co-creator Robert Carlock understand how to lift their characters up, even in the face of adversity.
Few dramas in recent years have managed to accumulate as much buzz as Stranger Things. Even if you haven't seen a single episode, you have likely heard about things like "Eleven" and "The Upside Down." Watch a few episodes and see just how quickly you get hooked. If nothing else, you'll never look at Eggo waffles the same way again.
Pablo Escobar was one of the, if not the most, fearsome drug kingpins to ever live. This series deconstructs what made the Colombian crime lord function and make cocaine such a powerhouse drug. It might not be the most heartwarming series, but it's one that continues to be relevant.
Ever since his comeback with Arrested Development over a decade ago, Jason Bateman has had one heck of a career. Ozark, the story of an ill-fated money-laundering scheme that forces a man to relocate his family to the Ozarks certainly isn't a laugh riot. Instead, it's gripping television that will keep you on the edge of your seat.
The story of Queen Elizabeth II and the royal family is one that is absolutely fraught with dramatic intrigue. The famous figures in and around the Monarchy, including Elizabeth, Winston Churchill, and Prince Philip are all given their due. It doesn't matter if you're not interested in British history or the royal family. This show is sure to draw you in.
The first attempt to bring Daredevil to screens was something of a bust, with Ben Affleck's stint as the blind lawyer-turned-superhero being mediocre under the most charitable of descriptions. Netflix's adaptation gets Matt Murdock right, thanks to Charlie Cox's portrayal. It just goes to show that, sometimes, you need a second chance to get it right.
Few subjects are so terrifyingly fascinating as serial killers. This captivating series dives into the day-to-day of those who study the minds of killers. The biggest draw of the show is how it examines how people can become so locked into one task, even to the detriment of their sanity. Be sure to watch it, but don't binge unless you're ready to be shaken up.
Ever wondered about the world of female wrestling in the 1980s? It's rather specific, so maybe not. This series, about the Gorgeous Ladies of Wrestling, stars Alison Brie and Marc Maron in some of the best work of both of their careers. It's a hilarious and exciting series full of heartwarming moments.
One of the first Netflix original series, Orange Is The New Black proved that the streaming service was ready to compete with broadcast and cable stations. A dramedy set in a women's prison, Orange Is The New Black has deftly balanced tones across five seasons. It's also introduced viewers to an incredibly talented cast of breakout stars, including Uzo Aduba and Laverne Cox. You might not want to spend much time in a prison or jail. However, you'll quickly want to spend hours with the women of Litchfield Penitentiary.
wrap up
Watching these shows can be like eating a delicious snack food. You watch one episode, find yourself hooked, and just keep watching. We believe this is time well-spent, as you get to enjoy some top-notch entertainment from the comfort of your couch or bed. You'll learn new things, have some laughs, and maybe cry a bit as well. That's what we call a great weekend!