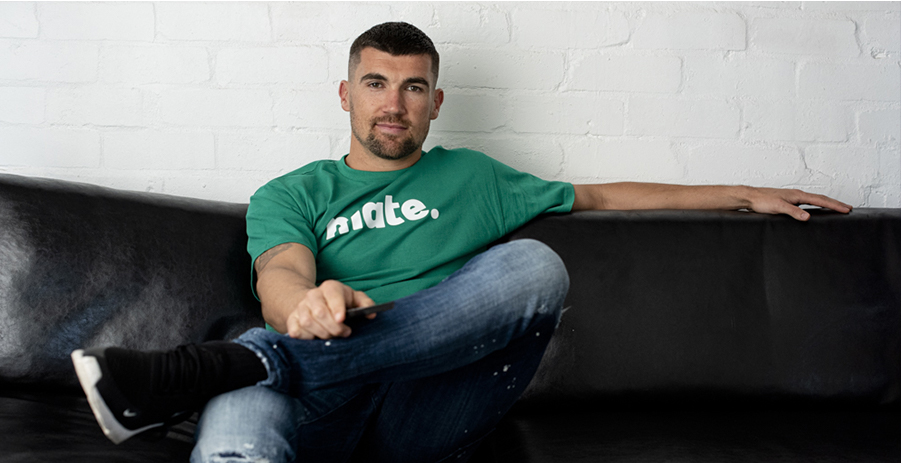 If your home is nbn ready and you're ready to switch to Australia's new national broadband network, you have definitely come to the right place for the best nbn deals! Whether its an internet service on its own, a SIM only mobile bundle with no contracts, or even packages where you can keep any existing home phone numbers, get ready to join thousands of Aussies already experiencing the MATE difference with broadband plans.
For month to month offers with the best offers on broadband plans with no contract, MATE offers cheap nbn plans with the fastest possible download speeds. Our nbn deals are a great way to make sure you get the best possible internet packages, whether you choose nbn 100 plans, nbn 50 plans or anything in between. All nbn deals come with no lock in contract, unlimited data and all Aussie support, and you can even bundle in a home phone or mobile plans - we think you should definitely choose a provider you can trust like a mate!
Need an nbn modem, or you have your own nbn modem ready to go? Our flexible offers suit the needs of all home users. There are no setup costs on any of our unlimited plans if you have your own compatible BYO modem, and we'll give you the best possible typical evening speed on all plans whether its nbn bundles or just internet on its own. MATE's typical evening speeds range from 10Mbps on the base package, right up to average peak time download speeds of 83Mbps on our best "soul mates" plan. There is something for everyone on our nbn deals.
MATE's unlimited, no contract nbn plans really do offer great rates between mates, no lock in contracts and no caps. Our nbn deals let you use as much data as you want - never worry about not being able to watch that new show on Netflix again! Even better still, there's no charges, no extra setup costs, no connection fees and no confusing data limits on our nbn deals. Instead, what you get is three simple nbn deals to choose from that work across almost all nbn connection types - from Fibre to the Node (FTTN) to Fixed Wireless, you can be sure that MATE has your back and your area is covered for the best nbn deals in the country.
Our nbn deals also allow you to choose your typical evening speed. For example, a typical evening speed of 10Mbps on the MATE good mates nbn 12 plan from $59 per month is the king of cheap nbn plans and would be a perfect choice if you and a mate only use the internet occasionally. For nbn deals in larger households, what about our soul mates nbn 100 plan starting from $89 per month? A typical evening speed of 83Mbps means multiple devices can stay connected streaming the highest quality 4K video on services like Netflix and YouTube. Yeah mate! It's all about flexibility and choice for all homes, all speeds and all use cases. The freedom of choice is all yours mate.
nbn deals switching from adsl
Can't get on one of our great nbn deals just yet? Relax mate, because we can get you connected on an unlimited adsl plan while you wait - best of all, it's a free transition to nbn once available. That's right; all MATE adsl plans include a free transition to nbn. It's a no brainer to hop on board with our adsl plans while you wait for nbn and ensure you get the fastest possible broadband speeds as soon as you can.
If you're wondering why you need to switch from adsl to nbn, well you simply have to. nbn is an Australian Government network rollout and is forcing all households in the country to switch to the new network in order to keep their internet connection and any existing phone line services. Have you heard bad things about the nbn? Relax - nbn is undoubtedly faster than adsl and will provide a much better internet experience for all users in your home, provided you choose the right nbn deals.
If you want us to get technical, adsl has a theoretical maximum download speed of 20Mbps, but most internet plans won't get these speeds due to a variety of issues. With adsl broadband, how far your house is from the local Telstra telephone exchange, the condition and quality of the copper phone lines that run along the street and internal equipment like your adsl modem and the telephone wall sockets inside your home have a significant bearing on the connection speeds you'll see when browsing the web.
With nbn plans, download speeds of up to 100Mbps can be obtained on the best nbn deals. Not all nbn connections are equal, and there are some limitations with nbn that runs over traditional copper telephone lines like Fibre to the Node (FTTN) and Fibre to the Basement (FTTB), but in general, the nbn broadband network should offer better speeds, better value and more satisfaction than any existing adsl internet connection.
If you have any questions about anything to do with nbn deals, nbn technologies, nbn plans, the national broadband network rollout or availability, or you need even more information, don't hesitate to drop us a line and get in touch via one of the methods below:

are you ready to be our mate?
have a questions?
we're here for our mates - choose any help option below