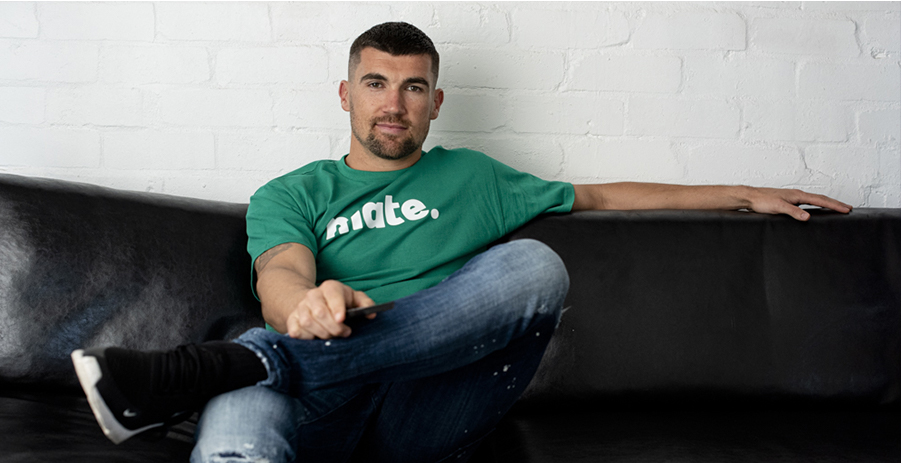 If you're actively looking for nbn plans, then you're probably already confused with all the jargon and have a million questions about this type of broadband connection. For example, what is nbn, what's a speed tier, do I need a bundle with a mobile or home phone, is download speed affected in peak hour, how much are the nbn setup fees, what modem do I require, what's the difference between an nbn 50/20 plan and an nbn Home Fast or Home Fast+ plan and why does it matter to me and more. The list of questions you may have regarding broadband plans is likely to go on and on!
The rollout of nbn and the process of switching to unlimited nbn deals can be daunting and confusing at first glance, but if you choose a provider you can trust like a MATE, an nbn connection quickly becomes much more straightforward than it looks. There are a variety of different nbn plans available, and the main point of difference is the maximum download speed provided on each broadband connection. Rather than focus on nbn speeds and data caps, MATE offers the best unlimited, month to month nbn deals at mates rates pricing with no contract and no connection fee across all nbn technologies, including Fixed Wireless.
One of the most popular plans is the nbn 50/20 plan, otherwise called "Standard Plus" by nbn. MATE's Ripper 50/20 plans are ideal for HD video, music streaming and online gaming for between 4-6 people in your household. Whether you choose to bundle a home phone or mobile plans into the package or not, our nbn 50/20 plans provide a typical busy period download speed (7pm-11pm) of 48Mbps (megabits per second).
The Ripper nbn 50/20 plan is ideal for a wide variety of use cases. Whether you are just accessing your emails and surfing the web on social media, streaming music, online gaming or watching HD video via Netflix and YouTube, nbn 50/20 plans are great for big households connecting numerous devices at the same time.
Regardless of whether you live in Sydney, Melbourne, Brisbane, Perth or any other area of Australia, an unlimited data plan on the nbn 50/20 speed tier will be a great fit for most households. MATE's Ripper nbn 50/20 plans provide great value and start from just $75 per month for unlimited data, no setup costs and no lock in contracts. Keep in mind that contract nbn plans are the best way to make sure you get the best possible internet connection with no commitments - this means fewer worries and more Netflix and chill for you!
nbn not installed in your home yet? You can get nbn 50/20 installed at your home with MATE. If you sign up and nbn is available, MATE will organise nbn to be installed at your home, so you can enjoy the nbn 50/20 plan as quickly as possible. Our nbn 50/20 plan comes with unlimited data and no lock in contracts. Easy mate.
If you have any questions about anything to do with nbn 50/20 plans, no contract nbn, nbn technologies, nbn plans, the national broadband network rollout or availability, or you need even more information, don't hesitate to drop us a line and get in touch!
How does the nbn installation into my home or business work?
The installation of the nbn network into your home or business is designed to be as efficient and comfortable as possible. If you're having the nbn network installed directly into your home for the first time, you will more than likely need to have someone over the age of 18 to invite the installer into the home and sign off on the installation work that they do.
In most cases, you'll need to work with the installer based on standard installation requirements in order to find the best spot for your device to be installed (if applicable) – an area that's easy for you to access as well as an area where the technician can easily connect your device to the premises connection device outside. Depending on the connection type, if no physical device is required (such as for an FTTN/FTTB connection) the nbn network will be established via a standard telephone wall socket.
What nbn plan is right for me?
At MATE, we have a number of nbn plans that are designed to suit a range of different lifestyles. Do you have a small family? Try out our Crikey 25/10 plan, offering a typical busy period download speed (7pm-11pm) of 25Mbps and designed for sending emails, browsing, streaming music and video content. Or are you looking for a high-speed plan with unlimited data? Then maybe our Fair Dinkum 250/25 plan designed for 6 or more people, with a typical busy period download speed of 202Mbps. No matter what you need the internet for, you can guarantee that MATE has the nbn plan to suit you.
One thing you'll need to keep in mind is that not only is your internet speed affected by the type of plan that you have, it'll also be affected by the type of connection that you have to the nbn network. For example, if you have a plan that provides you with a typical busy period download speed of 48Mbps (Mbps) but you're connected to the nbn network via FTTN technology, your average internet speed may be slightly slower.
As well as this, there are many other factors that need to be taken into consideration when judging your internet speed. This can include location, distance from Fixed Wireless position (primarily applies to rural/inland internet users), quality of devices and many more factors. Please consider that these factors can have a significant impact on your overall impact speed, even if you've just purchased and have a high-speed nbn network connection to your home.
Who will be getting access to the nbn network?
Quite simply, the nbn network aims to give high-speed internet connections to every single home and business in Australia. nbn™ hopes to achieve this goal of providing quality internet across Australia, so you can utilise the entirety of the internet at high speed, no matter where you are in the country.
The government have completed most of the nbn rollout. So you should already have an active nbn connection, or it should be available for installation now. You'll need to take into consideration how you'll be receiving the nbn network, as there are a number of ways that you'll be connected.
If you want to know how you're connected to the nbn network, there's a very easy way to find out. On the MATE website, we have all the locations where the nbn network is available, and how it's been made available. Before you select one of our many nbn plans, you'll be asked to enter your address and see if your home or business is connected to the nbn network and how it's been or will be connected to the nbn network. With this information, you'll be able to determine what type of nbn plan will best suit your home or business.
What do I need to do to be prepared for the nbn network?
As the nbn network is rolled out, it has replaced the existing copper telephone infrastructure, which means that services that once existed on this infrastructure have been terminated. For any existing property, you shouldn't need to make any changes to your home for nbn to install its infrastructure, most internal changes will be managed by nbn, with some exceptions. However, for a new property, you may need a private technician to provide trench & conduit for a technician to install fibre cabling.
Thankfully, preparing your phones and internet using appliances for the nbn network is incredibly easy. Simply call an nbn provider like MATE and talk to them about what plan would best suit your lifestyle. At MATE, we're all about delivering value and connecting you smoothly. If you want your devices on the nbn network as soon as possible, check out our range of high-quality, high-speed nbn plans on our website, or you can live chat with us online or email us at [email protected].
Crikey nbn 25/5
best plan for a small family (2-4 users)
25 mbps *
typical busy period download speed
*speeds may be lower on FTTN/B, FTTC