8 Tips for the best in-home wireless entertainment setup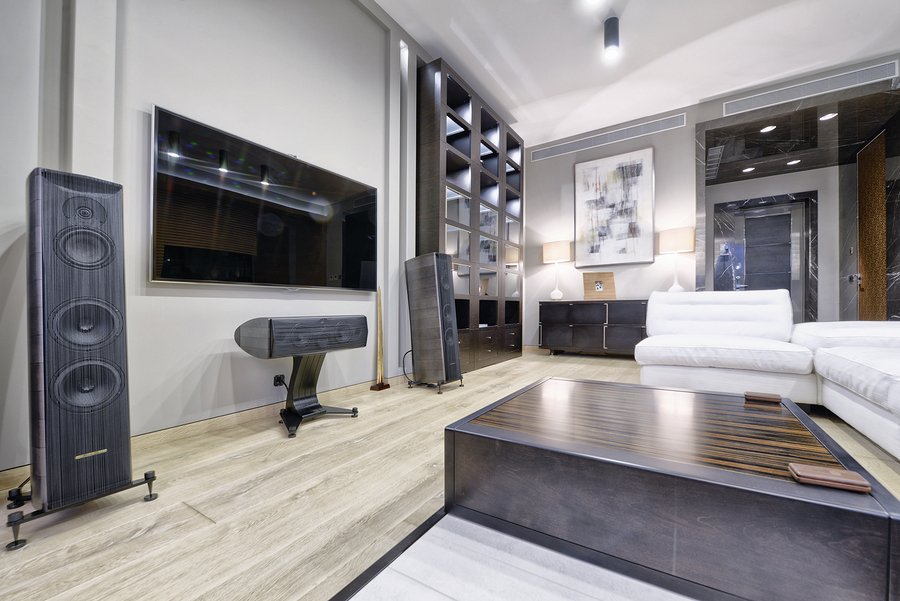 If you enjoy spending time watching television, engaging in movies, or trying your luck at gaming, using an in-home wireless entertainment system will boost your experience with enhanced sound and visuals.
Setting up your wireless entertainment system requires a bit of knowledge to ensure the output is of the highest quality. Here are some tips to keep in mind when revamping your living space to utilise entertainment features.
#1. Check your available devices beforehand
Before setting up an entertainment system, do an assessment of the equipment you already have available. If you have a monitor, TV, or projection unit, you will not need to purchase a new one unless you wish to upgrade the quality and size of the unit. If you already have speakers, they can be used with help from a transmitter for surround sound output. Some people prefer to purchase a home-entertainment system kit with all the available pieces included, but if you're on a budget, work with what you've already got!
#2. Decide how wireless you want to go
A wireless entertainment setup gives you the convenience of great sound and picture without bulky wires obstructing your living space. While going totally wireless is an option with the use of battery-operated speakers and laptop computers, using smaller wires hooked into a transmitter and receiver box is also an option to reduce clutter in your desired entertainment area.
#3. Invest in a monitor you love
Purchasing an HDTV allows you to view entertainment with crisp, clear picture. Consider finding a television with a curved monitor to reduce glare. Alternatively, purchase a smart TV with already included WiFi capabilities, saving you the trouble of needing to use adaptors or separate media sources.
#4. Know what type of media you desire
If you plan on watching visual entertainment, consider investing in a media stick, game console, or DVD player as your source for video input. If you use a stick, WiFi compatible television, or game console, digital media is uploaded to the device to play. These sources, however, cannot play your DVD collection. If music's your thing, an MP3 player, computer or laptop can be used to play music without the use of wires.
#5. Select the components to do the job
A transmitter is required to transmit the sound of your media to speakers. The transmitter device is positioned in your living space in a convenient location away from your monitor so it does not obstruct your view. Most wireless entertainment systems use speakers with their own built-in receivers, where they get signals from the transmitter to output sound to the room as needed.
#6. Use the right number of speakers for quality sound
An audio setup with full surround sound provides you with the best quality sound available. This requires the use of six speakers. Position one in the centre of the front of your room, one on the left and right of your monitor, two in the rear of your room, and one subwoofer in your desired location.
#7. Position smaller speakers on bookcases
Consider using smaller speakers inside the concave portions of bookcases to hide their locations and give you the benefit of audio separation. Position these speakers to the left and right of your monitor for superb sound quality.
#8. Find the right seating location
Watching a high-definition television requires the perfect spot for your resting area for optimal viewing and sound. Measure your monitor's diagonal screen size and then double it. This is the distance away from the front of the monitor where you should set up your seating area.
Wrap
With a majority of the Australian population using WiFi in their homes, it makes sense to use it for entertainment on all levels. Consider cutting the cords and revamping your entertainment area with WiFi-enabled wireless entertainment options for viewing and listening pleasure.