Win the Ultimate house party with MATE + TIDAL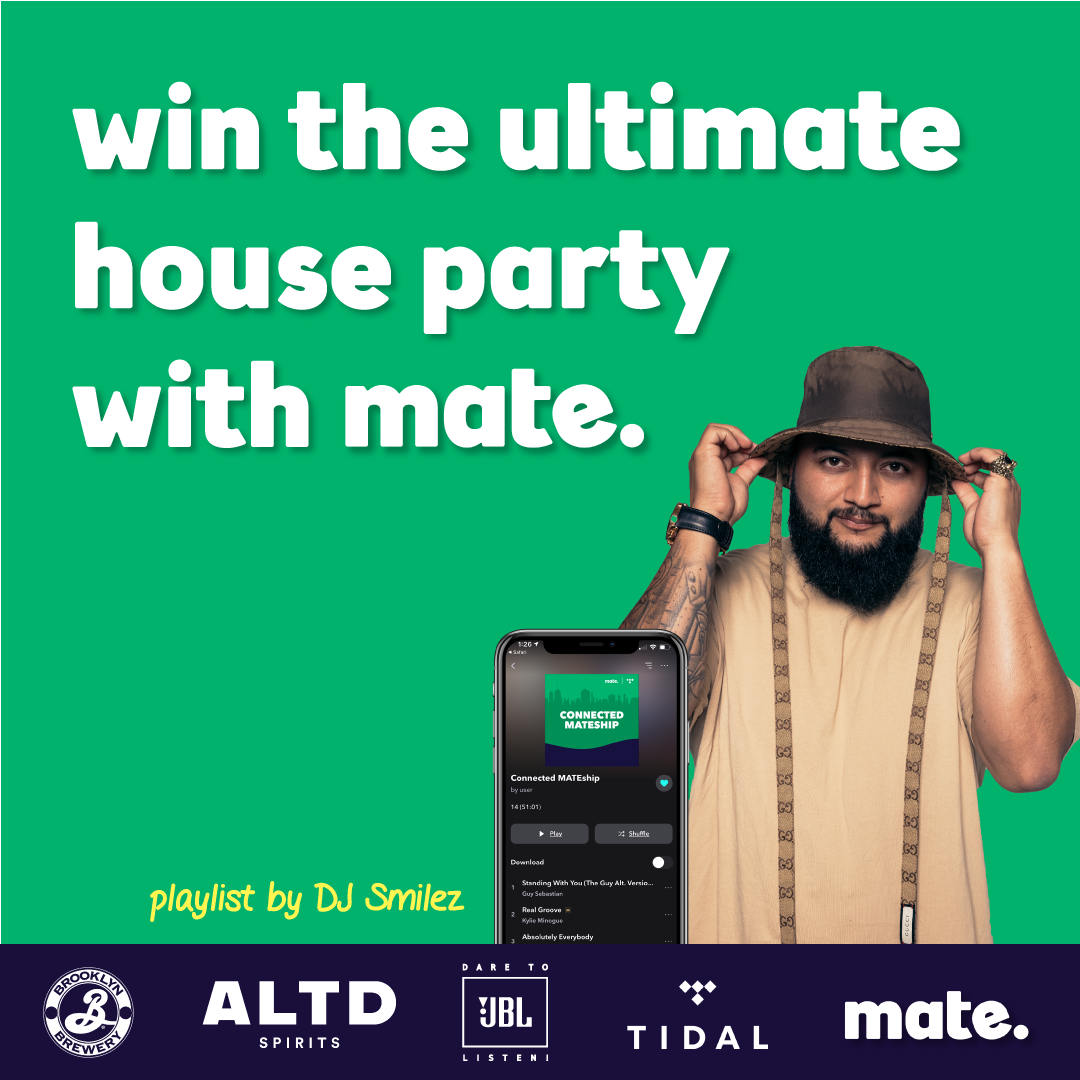 With summer over and winter just around the corner, it's that time of the year when our parties start moving from the sunny outdoors back inside our homes.
Lucky for you, MATE has partnered with global music streaming service TIDAL to set you up for your next at home party! To celebrate this exciting partnership, they've put together this DIY party pack with everything you'll need for an unforgettable at home rager with your mates!
Included in this pack is a 30-day TIDAL trial which brings you a library of over 70 million songs to explore and play during your party. We also know creating the perfect party playlist is no easy task but we've got you covered. MATE and TIDAL have partnered with renowned Melbourne musician, DJ Smilez to curate an 'At Home Party Playlist' available through TIDAL!
Wondering what your guests are going to drink and where you'll be blasting this amazing playlist? Well, we've got that covered too! Thanks to our partners, we've also included in this pack a selection of both alcoholic and non-alcoholic drinks and a portable speaker provided by JBL. The only thing you'll need to bring is a group of friends looking for a good time!
How to enter
Go to this page and enter our competition by answering two simple questions. We will choose the best 10 entries to win the at home party pack!
Inclusions
– Link to a playlist curated by DJ Smilez;
– JBL GO 3 Portable Bluetooth speakers;
– One (1) bottle of non-alcoholic spirits from ALTD Spirits;
– Beer provided by Brooklyn Brewery;
– Custom branded MATE x TIDAL esky;
Partners
– JBL
– Malt Shovel Craft Beer Co
– ALTD Spirits
– TIDAL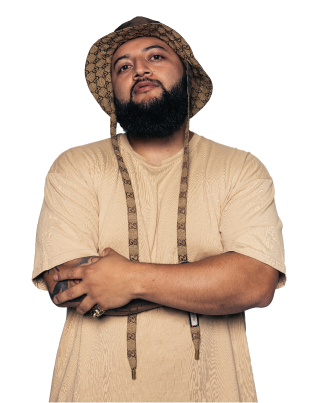 DJ Smilez
DJ Smilez is a Melbourne club legend known for his curated sets and infectious energy which fans have dubbed "the Smilez effect". He has been recognised for his constantly evolving journey from a nightclub DJ to one of the most respected DJs within the industry.
A regular guest of Triple J's after hours program 'The Kick On', DJ Smilez is known for his ability to cross sonic boundaries and become more than the-ordinary-nightclub-DJ. Through his regular radio mixes and his collaborations with young creatives in Melbourne and Sydney, DJ Smilez is well regarded in the local music scene.