8 things you need to know about shared family internet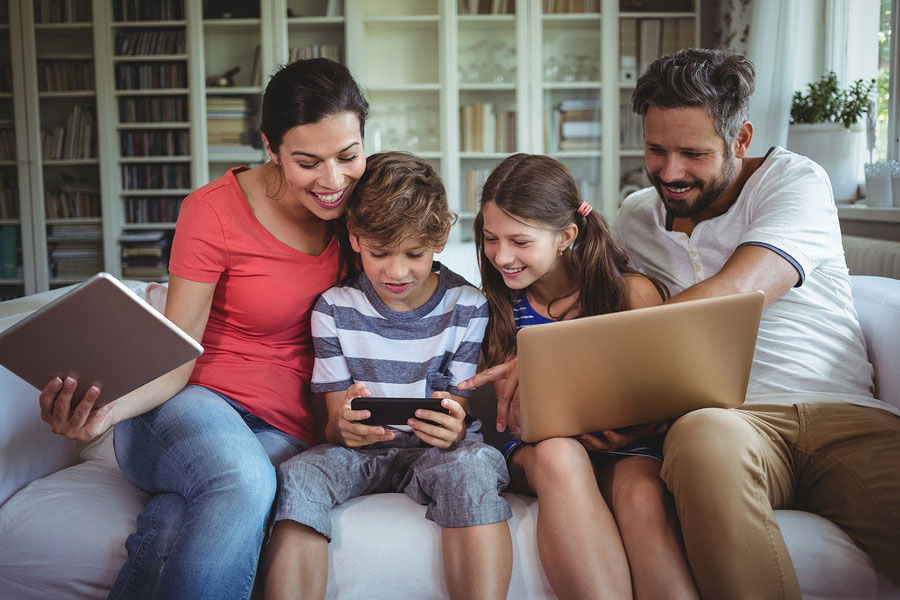 In 2017, more than 13 million Australians were subscribed to an internet access plan.
Those subscribers downloaded about 2.9 terabytes of information per quarter, according to the Australian Bureau of Statistics.
Shared family internet plans
are typically the most cost-effective option for small families because they offer multi-user access for the price of an individual connection. But there are certain things you should know about having this kind of setup. Here are 8 things to consider.
1. only one person receives a bill
The best part of a shared family internet plan is that only one person gets and pays the bill. The rest of the family can put money towards the cost, but only the main account holder receives the invoice. This simplifies the whole process, especially for households with a primary bill payer.
2. more than one person can connect simultaneously
With a shared family internet plan, you can have several devices connected to the internet at once. The simultaneous connection will not affect the speed that you have or the performance of the plan. Everyone in the home can use the internet to browse, do homework, or complete work tasks whenever they need to.
3. you can choose various speeds to suit your needs
Our shared internet plans offer different speeds, and you can choose the one that will be best for the things that you and your family members are going to do.
As a family of light users who only browse occasionally, the 12Mbps/1Mbps plan speed will be more than enough for you. If you stream music occasionally, then you may want to go up a notch to the 25Mbps/5Mbps. If you're video watchers, or you have gigantic work projects to upload or download, then you'll want speeds of 50 Mbps or more.
4. you don't need to sign a contract
The problem with many telcos that offer internet service plans is that they expect people to sign up for long-term contracts.
We're a unique provider because we never ask you to sign a long-term contract, and you won't be hit with any cancellation fees if you need to pause or switch your account. You can cancel at any time with no extra charges or deactivation fees.
Additionally, we don't charge our customers for changing their plans. You can request a change if you need more or less data, no questions asked.
5. be aware of activation fees
Quite often you will find that shared family internet plans have activation fees. With Mate, however, there are no activation fees. Your monthly fee is all you need to pay from one cycle to the next.
There are no unexpected charges or surprises. We're always transparent about what you need to pay.
6. you can use a BYO modem
If you've already got a modem, you won't need to rent or buy a modem from us for your plan. The only thing you have to do is make sure that your model is compatible with the NBN technology.
Do that by checking the information on our website and comparing it to the specifications on your device.
7. your data can be unlimited
Our plans are straightforward and easy to understand. The unlimited data plans are truly unlimited, which means you can use them as much as you like. With some providers, this isn't always the case.
Your family members can surf the internet without having to worry about counting gigabytes or trying to stay under a certain allocation. We make it easy by giving you what you need right from day one. All you have to do is choose the speed that best fits your needs, and the rest is on us.
8. bundles can save you money
Bundling your internet plan with a phone service can save you a lot of money. We offer bundles with a fast internet connection and telephone plan that have unlimited local and national mobile calls. Check them out here.
Want to kickstart your shared family internet plan? Get started with Mate today.