MATE + TIDAL – a match made in heaven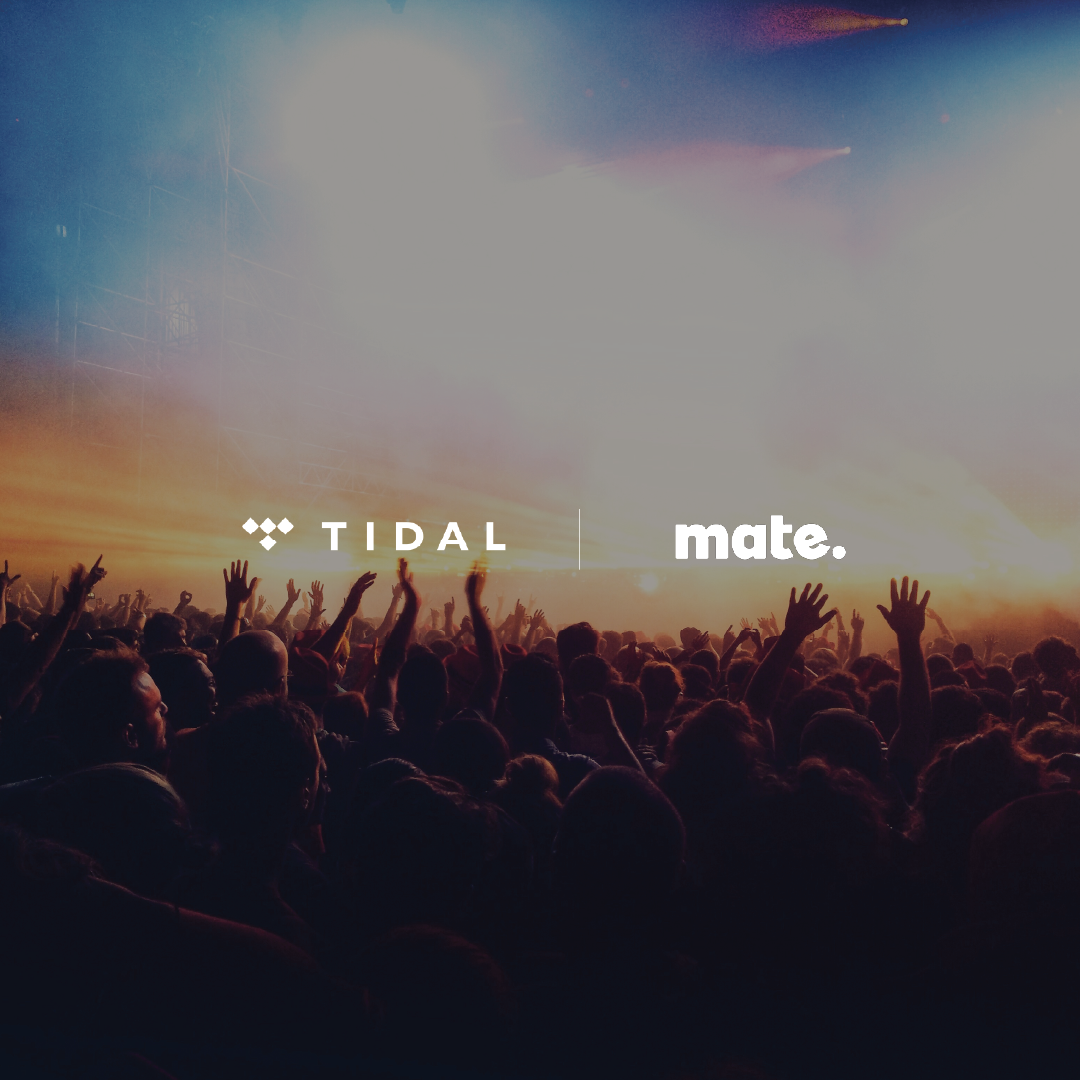 MATE is partnering with  global streaming service TIDAL, to bring a library of over seventy million songs to music loving Aussies. And the best part is, if you're a MATE mobile customer, this can be included in your service!
Updated 6 October 2022: As of 7 November 2022, MATE will no longer offer a TIDAL HiFi music subscription with selected mobile plans.
Nothing says Aussie summer quite like hot weather, a few cheeky drinks in the sun, and a smashing playlist enjoyed with your mates. And thanks to MATE, streaming the perfect playlist this summer will be a lot easier, cheaper and sustainable for artists, and the music industry as a whole.
Australia's favourite telco has announced that they are partnering with artist-owned global streaming service TIDAL. In fact, from December, all new and existing MATE customers on selected SIM-only mobile plans can opt-in to receive a minimum 12-month TIDAL premium subscription that will be renewed as long as they remain active on these eligible plans – no gimmicks, no lock in contracts.
Run by artists for artists, TIDAL has the backing and commitment of artist-owners that believe in creating a more sustainable model for the music industry. This includes maintaining value for music, respecting creativity, and encouraging the active participation of artists.
TIDAL offers a library of over seventy million songs from all over the world, some of which are streamed in up to 1411kbps quality for subscribers on the HiFi tier. TIDAL features a tonne of amazing Aussie artists including the classics like John Farnham and Daryl Braithwaite and new acts like Alison Wonderland, Kylie, Cut Copy, The Avalanches, Sia and Troye Sivan as well as all the charts from the USA, UK, Asia, and more.
"Partnering with MATE is the perfect way to connect with Aussie music lovers, young and old," says Lior Tibon, COO at TIDAL. "We're excited for MATE music lovers to experience everything TIDAL has to offer."
MATE is the exact opposite of a large, faceless telco company. They provide the most reliable nbn and mobile phone services available at affordable prices, without lock in contracts and a with a 100% Aussie based call centre. MATE are so good at what they do that they've won X business awards in the past 12 months. Proving that they really are a customer first company, MATE has just taken home the Customer Service Institute of Australia Service Team of the Year Award for 2020, which is an outstanding achievement for a telecommunications business.
"At MATE, we partner with brands that like to do things differently. We love that TIDAL strives to create a more sustainable music industry and teaming up with them felt like a no brainer to us," says Mark Fazio, General Manager at MATE. "We're passionate about connecting Aussies to amazing music and thrilled that we can offer it to new and existing MATE customers on our great range of eligible mobile plans ."
TIDAL subscribers can listen on all devices including desktop computer, phone, tablet, smart TV and more. TIDAL also allows subscribers to export their own playlists, seamlessly, from other streaming services such as Spotify – a huge bonus for people who have spent years curating the perfect playlist. And this is just a taste of what is to come. MATE + TIDAL have an exciting year planned for music lovers in 2021 with events, pop up concerts, acoustic sessions and lots, lots more. Watch this space!
About TIDAL
TIDAL is an artist-owned global music and entertainment platform that brings artists and fans closer together through unique original content and exclusive events. Available in 56 countries, the streaming service has more than 70 million songs and 250,000 high quality videos in its catalog along with original video series, podcasts, thousands of expertly curated playlists and artist discovery via TIDAL Rising. With the commitment of its owners to create a more sustainable model for the music industry, TIDAL is available in Premium and HiFi tiers—recordings which includes Master Quality Authenticated (MQA), Sony's 360 Reality Audio recordings, and Dolby Atmos Music