How to Get High Speed Internet in Remote Areas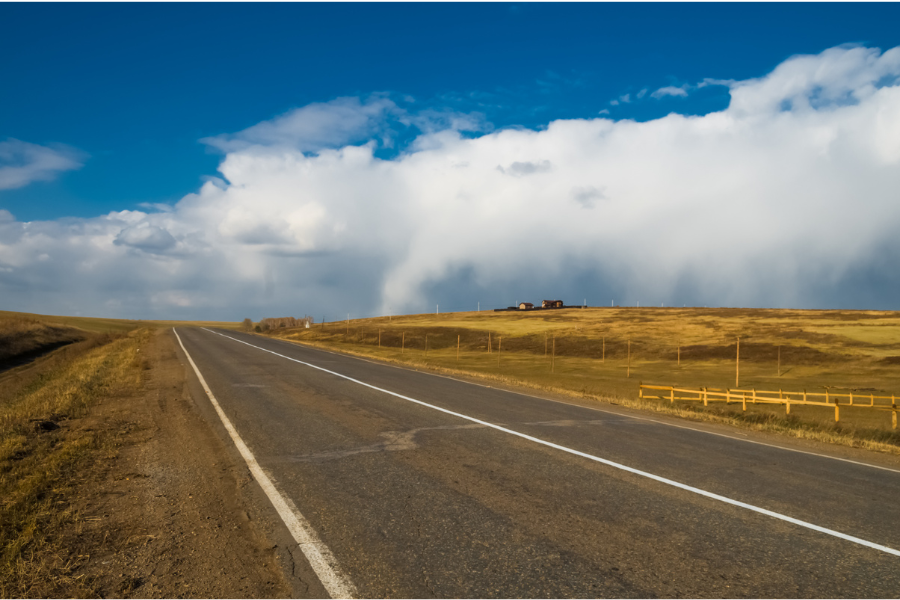 As the digital era continues to evolve, seamless internet connectivity has become a necessity of modern life. In fact, there were over 22 million internet users in Australia as of January 2023. This highlights the growing importance of staying connected, particularly for those living in remote areas where the internet can be a lifeline to the rest of the world. In this blog, we take a deep dive into high-speed internet in remote areas, from why you might need it to what you should consider before signing up for a high-speed plan.
Why is high-speed internet so important?
Everyday necessities
An indispensable part of daily life, high-speed internet enables us to effortlessly communicate with friends and family from almost anywhere in the world through video calls, social media, and instant messaging. It grants us access to a host of entertainment options, such as streaming movies, television shows and music, as well as online gaming. It also simplifies tasks like online shopping, banking, booking appointments and managing bills, making our lives more convenient and efficient.
Security
A dependable internet connection is crucial for managing home security systems and smart devices. With a high-speed connection, you can seamlessly monitor security cameras, control smart locks, manage alarms and integrate various smart devices throughout your home. Not only does this ensure the safety and security of your home, but it also allows you to enjoy the benefits of home automation.
Remote work
The remote work revolution has made it more important than ever to have a high-speed internet connection in your own home. A fast and reliable connection enables professionals to participate in video conferences, access cloud-based tools and collaborate with colleagues through online platforms. It fosters productivity and efficiency, allowing remote workers to complete their tasks seamlessly while staying connected with their teams.
How to access fast internet in remote areas
Fibre optic
Fibre to the Premises (FTTP) internet is one of the fastest and most reliable nbn internet connection options available. In fact, NBN Co is in the works to improve access to higher-speed broadband services for regional and remote areas. Over 850,000 homes and businesses could potentially become eligible for an upgrade to FTTP by ordering a plan based on higher wholesale speed tiers. However, fibre optic may not be available in some remote areas due to the high cost of installation and maintenance. To find out if fibre optic is available in your area, visit the MATE homepage and search for your residence in our address checker.
4G or 5G mobile broadband
Mobile broadband uses the same mobile network infrastructure as your smartphone to supply you with stable internet access. This means that if you have 4G or 5G coverage in your area, you can use mobile broadband to get online. Mobile broadband brings its own set of benefits, including easy setup, portability and, of course, the potential for high-speed internet. However, it's important to note that mobile broadband can be more expensive than other options, and its performance can be affected by factors such as network congestion and signal strength.
Fixed Wireless
Fixed wireless internet utilises a wireless signal to provide internet access, making it a great option for remote communities across Australia. However, fixed wireless requires a line of sight between your home and the wireless tower, meaning that obstacles such as trees or buildings can impact your connection. NBN Co's Fixed Wireless and Satellite Upgrade Program aims to expand the reach of the existing fixed wireless footprint by at least 50%, enabling two new high-speed fixed wireless plans—100Mbps and 250Mbps—benefiting homes and businesses across Australia, mainly in regional areas. As a leading internet provider, MATE offers fixed wireless plans, delivering fast speeds and unlimited data to our customers.
NBN Satellite
Good news for those living in rural Australia—the National Broadband Network (NBN) provides satellite internet service across many remote areas of the country. However, while the NBN satellite can offer a reliable internet connection with decent speeds, it may not be as fast as other options, such as fibre optic or mobile broadband. Thanks to NBN Co's Upgrade Program, up to 120,000 existing NBN Sky Muster satellite-only premises will gain access to nbn Fixed Wireless for the first time.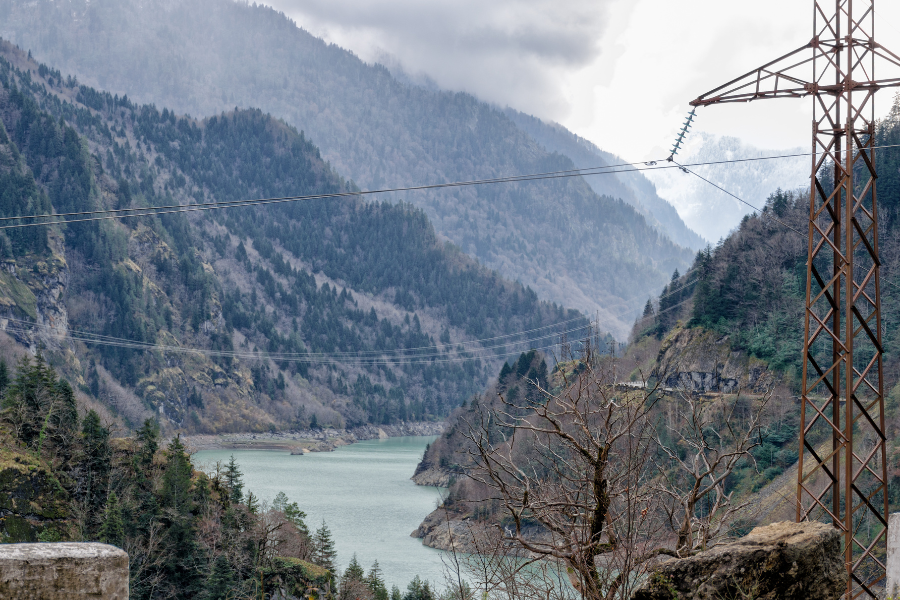 Factors to consider when choosing internet options
Availability: Internet connection in my area and coverage maps
Before choosing an internet plan, it's essential to determine what options are available in your area. You can use MATE'S online address checker or consult NBN Co's coverage maps provided to see which options are available to you.
Speed: Comparing different high-speed internet plans
When choosing an internet plan, it's crucial to consider the speed of the connection. Compare the speeds offered by different internet providers and plans to ensure you get the best possible performance for your needs.
Here's a brief overview of the different NBN speed tiers:
NBN 25 (Basic II): Ideal for small households 
Up to 25Mbps download

Up to 10Mbps upload
This tier is suitable for those living alone or in two-person households with lighter internet usage. It can handle HD streaming, online shopping and even uploads, but may struggle with 4K streaming. Check out our Crikey unlimited data nbn plan, offering NBN 25 speeds for just $65 per month, and $55 if you bundle a mobile.
NBN 50 (Standard): Best for most users
Up to 50Mbps download

Up to 20Mbps upload
This popular tier caters to small to medium households with higher usage needs. It can handle multiple HD streams simultaneously, with enough bandwidth for social media and clear video calls. Check out our Ripper unlimited data nbn plan, offering NBN 50 speeds for just $75 per month.
NBN 100 (Fast): Great for large households
Up to 100Mbps download

Up to 20 or 40Mbps upload, depending on your plan
Perfect for big families or shared living spaces, this tier offers fast download speeds that can accommodate multiple users working, streaming or gaming online. It's also a popular choice for online gamers, streamers and content creators who need higher upload speeds for smooth live streaming and video uploads. Check our No Worries and You Beaut unlimited data nbn plans, offering NBN 100 speeds from just $85 per month, and $75 if you bundle a mobile.
NBN 250 (Superfast): Best for ultra-heavy users
Up to 250Mbps download

Up to 25Mbps upload
This tier is suitable for extremely heavy internet users, offering blazingly fast download speeds. Only available to select households, NBN 250 is capable of handling virtually any online task. However, it's worth noting that NBN 100/40 plans may offer better upload speeds for those working with large cloud-based files or software. Check our Fair Dinkum unlimited data nbn plan, offering NBN 250 speeds for just $110 per month, and $100 if you bundle a mobile.
Data Caps: unlimited data, choosing the right plan for your needs
Data caps can significantly affect your internet experience, particularly if you rely on a high-speed connection for activities like streaming, online gaming or remote work. When you exceed your data cap, your internet service provider (ISP) may slow down or "throttle" your connection, resulting in reduced speeds. This can lead to an overall less enjoyable online experience because of buffering during video streaming, lagging in online games or slow file transfers.
To avoid these potential restrictions on your internet usage, it's important to choose a plan with either a high data allowance or unlimited data. At MATE, we offer unlimited data nbn plans that ensure you never have to worry about going over your data cap. Enjoy a seamless internet experience without the stress of monitoring your data usage or facing unexpected slowdowns.
Tips to improve internet speed and performance
Signal booster: Enhancing mobile network coverage
If you're using mobile broadband, a signal booster can help enhance your mobile network coverage and improve your internet speed. Signal boosters work by amplifying the signal from the nearest cell tower, leading to better connectivity and performance.
Internet bonding: Combining multiple connections
Internet bonding—also known as channel bonding, broadband bonding, connection bonding, link bonding, ethernet bonding or network interface card (NIC) bonding—is a technique that merges two or more internet connections to create a single, faster, more reliable connection. This can be particularly advantageous in remote areas where individual connections might be slower or less dependable. Bonding routers and other specialised devices can help you achieve this setup.
By bonding multiple internet connections, you can benefit from increased bandwidth, resulting in a more stable connection, reduced latency and decreased likelihood of downtime due to the redundancy provided by multiple connections.
Various modern internet connections can be bonded together as long as the right setup is in place. These include:
Wi-Fi

Ethernet (fibre, cable, etc.)

LTE (4G)

5G

Satellite internet

Fixed Wireless
For example, you could bond a 3 Gbps ethernet connection with a 1 Gbps 5G connection, creating a single 4 Gbps connection. This blended connection allows you to harness the power of multiple internet sources, providing a more seamless and reliable online experience, especially in remote locations where connectivity might be limited.
Buying a good router and positioning it well
Investing in a high-quality router and positioning it optimally can significantly improve your internet speed and performance. When choosing a router, look for features such as dual-band or tri-band support, beamforming technology and Quality of Service (QoS) controls. Position your router in a central location, elevated off the ground, and away from obstructions and electronic devices that may cause interference.
MATE's TP-Link VX230v Modem
If you're searching for a quick and dependable connection, MATE's TP-Link VX230v Modem is worth considering. This pre-set modem router is compatible with all nbn technologies, ensuring a smooth plug-and-play experience. With MATE's modem, you can enjoy:
Dual-band WiFi 6 (AX1800) providing 1201Mbps on the 5GHz band and 574Mbps on the 2GHz band

Enhanced wireless experience with support for multiple devices

Sturdy hardware interface, including extra gigabit ethernet ports and a USB 2.0 port

VoIP call support with the easy connection of your existing telephone set

Advanced security options, such as WPA/WPA2/WPA3-PSK
By choosing MATE's Ultra WiFi Modem when signing up for a MATE nbn plan, you can have peace of mind knowing that your modem router will be operational upon arrival, with our customer support ready to help with any required configuration. This makes it an ideal choice for remote users seeking a reliable, high-performance internet solution.
Additional tips for optimising your home internet setup
Firmware updates:

Regularly update your router's firmware to ensure optimal performance and security. This helps to keep your router up-to-date with the latest features and security patches.

Wired connections:

Use wired connections (Ethernet) where possible for devices that require stable connections. Devices like gaming consoles and desktop computers can benefit from the stability and faster speeds of a wired connection.

Wi-Fi solutions:

If using Wi-Fi, consider using a Wi-Fi mesh system to improve coverage and eliminate dead zones. These devices can help boost your Wi-Fi signal and extend the range, ensuring a strong connection throughout your home.
Conclusion
The good news is that there are several options for accessing high-speed internet in remote areas of Australia. From fibre optic and mobile broadband to fixed wireless and NBN satellite, rural Aussies have a host of technology types at their disposal. But between the availability of these technologies, download speed and plan data caps, there are certainly a number of factors to consider before signing up for a new internet package. 
At MATE, we're here to help! Chat with us online or email us, and our 100% Aussie-based team will help you make an informed decision as to which technology type and unlimited data MATE nbn plan is right for you.

are you ready to be our mate? call now

13 14 13