What is the best nbn modem on the market?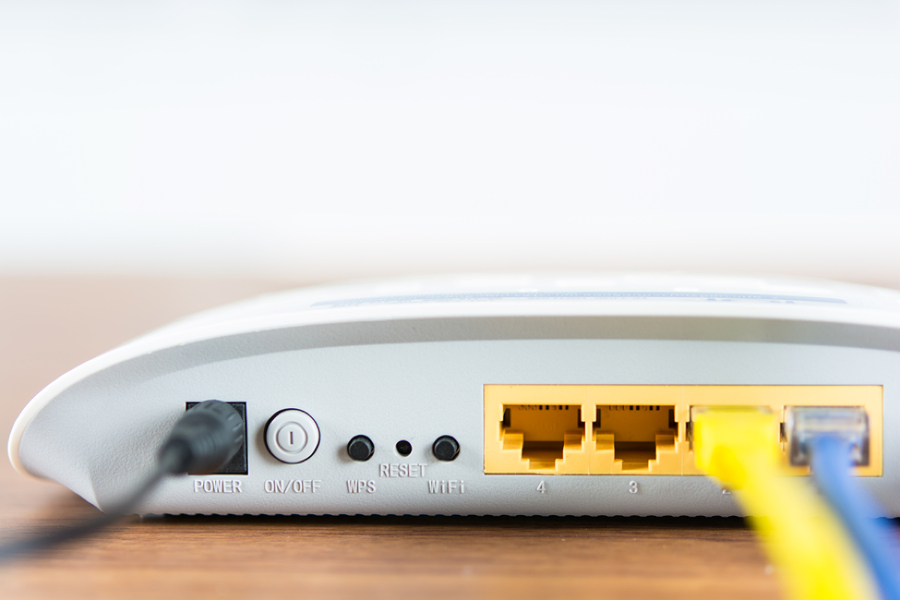 Aussies have a growing appetite for internet consumption…
In fact, the average Australian spends over 24 hours a week on the internet. And as of December 2017, there were 14.2 million internet subscribers in Australia.
The demand for the internet is still on the rise due to the nbn™ rollout and doesn't look like slowing in the near future. If you're getting ready to make the most of the nbn™, you'll need a compatible modem.
So what is the best nbn™ modem on the market?
Let's look at your options…
nbn™ modem options
When it comes to picking your nbn™ modem there are a number of things to consider.
For example, nbn™ modems come with various download speeds. The baseline speed will be ok for most customers, but if you're a regular streamer of services like Netflix or Stan, then you'll want to consider one of the faster alternatives.
The other thing to be aware of with your nbn™ modem is its compatibility. Depending on your location and the nbn™ technology used to access the network, your modem choice could be affected.
With that being said, there are a number of nbn™ ready routers that will satisfy your needs. Here are five…
1. TP-Link Archer VR1600v (our recommendation)
The TP-Link Archer VR1600v is an nbn ready router with WAN and ADSL2+/VDSL2 support, Gigabit ports all around, strong Wifi connectivity, and two built-in VoIP ports.
It's able to deliver fast Wifi speeds has the capability of quick data-sharing and can support the connection of multiple devices on 2.4GHz and 5GHz at the same time. This modem is especially good for small businesses because of its data efficiency.
Price: Est $165
Our rating: 4 out of 5 stars
2. Netgear D6220
The Netgear D6220 modem is an option for home internet users because its Wifi connectivity is powerful, making it appropriate for large homes and multiple devices. It works with both VDSL2 and ADSL2+ connections, which makes it nbn™ ready. It also has 4 Gigabit Ethernet ports and syncs with the Netgear genie app for remote network management.
Is it perfect? It depends. Some customers have experienced less than desirable upload and download speeds, making it imperfect for heavy gamers or video streamers. But this appears to be isolated to certain areas and conditions.
Price: Est. $189
Our rating: 3.5 out of 5 stars
3. TP-LINK VG-5612 (Our budget choice)
The TP-LINK VG-5612 comes in at a lower price point than most of the recommended telco nbn™ modems. While some customers have noticed the price difference with regards to performance, the drop isn't significant. Which is why it's made our list.
The conditions of your nbn™ connection and the setup of your local area are more likely to contribute to the performance of your internet than your choice of modem, but some customers have experienced inconsistent Wifi connectivity with this option.
All in all, a good modem, sleek design, and compatible with the nbn™. So, for the cost-conscious casual internet surfers, this is decent.
Price: Est. $99
Our rating: 3 out of 5 stars
4. TP-LINK Archer-VR200v
The TP-LINK Archer-VR200v is a mid-level nbn™ modem that only takes a few minutes to set up and use. It's VoIP compatible, has 2 USB ports, and a dual-band Wifi signal of 2.4GHz and 5.0GHz.
Its Wifi signal is OK, but not amazing. If you live in an apartment or small house, then this shouldn't be a concern. But for bigger houses, the signal certainly struggles as you get further away from the modem. One criticism of this modem is that it's a little big and clunky. If you lay it flat on its side it can take up quite a bit of space.
At its price point, you're probably better off going with the TP-Link Archer VR1600v.
Price: Est. $149
Our rating: 2.5 out of 5 stars
5. TP-LINK Archer-VR600v
This is a dual-band 2.4 GHz and 5 GHz modem that is very popular with nbn™ users around the country. Just like the other modems on this list, it is compatible with all nbn™ connection types. For most customers, this modem offers excellent Wifi range and fast internet speeds, but it has been known to struggle if you load up too many devices at once on the same network.
Despite its powerful feature list, for the price tag of $199 we believe you have better options available, especially seeing this modem is more complex to set up and use than the others.
Price: Est. $199
Our rating: 3.5 out of 5 stars
Wrapping up
We didn't give any of the nbn™ modems on this list 5 stars, because, in reality, none of them are perfect. It's always a possibility that you will experience connectivity interruptions and range challenges with the currently available router technology.
With that being said, our choice is the TP-Link Archer VR1600v, because it provides the most consistency across the board.
Need some help picking an nbn™ modem? Get in touch with the MATE team to discuss.