Benefits of a home energy monitor: Is it worth it?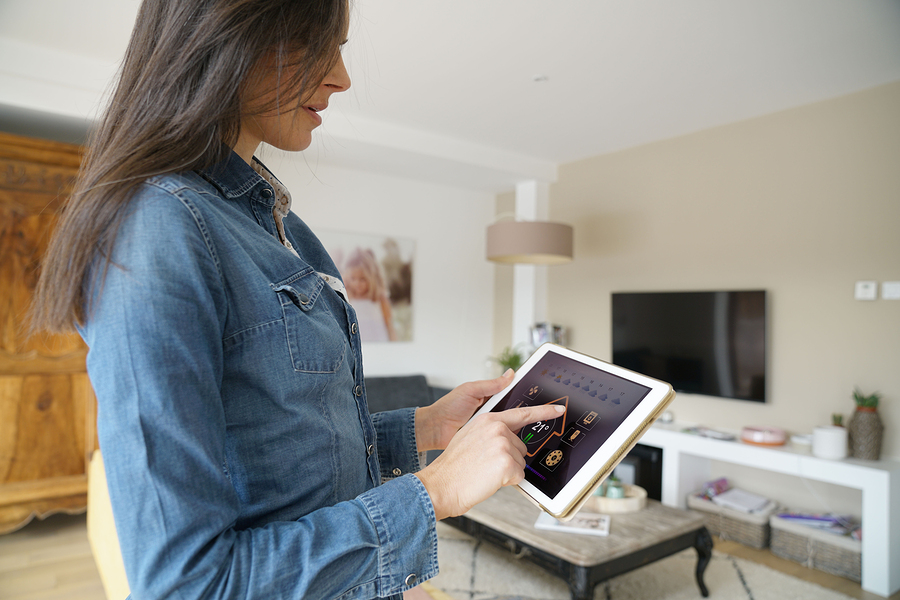 Remember low energy prices? No? Neither do we.
A recent Guardian article touted Australia's high electricity prices as "the new normal."
Household bills for many people were said to increase by as much as 17% in 2017. There are many reasons bandied about as to why the costs are so high, from gas and black coal (key inputs) costs going up to generators creating artificial scarcity leading to high prices.
Whatever the reasons, many people are on the hunt for ways to control their home energy costs. They're turning to apps and systems that help them do just that.
Home energy monitors fall into the category of home management systems. But what exactly is a home energy monitor?
What is a home energy monitor?
Home energy monitors fall under the category of HEMS. Home energy management systems are systems that use smart technology to help you manage and control your energy output, thereby reducing costs.
What a home energy monitor does is provide homeowners with intel about where their energy usage is being used in the house. They zone in on the key areas where you're using the most energy and where you're using the least. With that knowledge, you'll be able to figure out ways that you can reduce your energy costs.
There are several different types of home energy monitors, including online, wireless, solar and 3-phase (used for larger homes with large energy requirements)
What are the pros of getting a home energy monitor?
There are many pros to getting a home energy monitor, including the following:
Home energy monitors help you isolate areas in your home where you're using much more electricity than you need. Once you isolate these areas, you'll be able to address the problem. For instance, if you find out your son leaves the lights on after he makes his regular middle of the night toilet run, you know that's an area you can fix.
Home energy monitors provide real-time energy usage data. This is key; many people get an overall look at their energy usage from the power company. Some power companies even give average daily usage statistics. Home energy monitors go one step further by offering real-time data about usage. If you notice a surge at 3 pm every Tuesday, Thursday, and Friday, you'll be able to isolate the cause and manage it.
Some home energy monitors can warn you if you're about to exceed a pre-set spending limit you've set for your home.
Certain home energy monitors can alert you to the times of the day when energy usage will cost you the most.
With various models, you can also tell which one of your appliances is costing you the most money energy-wise.
What are the cons of home energy monitors?
The words "home energy monitors" and "cons" don't usually go together since the monitors are providing such an invaluable service. However, there are some issues that residents should be aware of when choosing a system.
Some of the most advanced models can be quite expensive. This is particularly true of models that do a deep dive into your home energy usage. The price range for home energy monitors is pretty vast, ranging from as low as $15 to as high as $400.
Some home energy monitors may be expensive to install, oftentimes requiring the use of a contractor.
Some home energy monitors may not be compatible with your other home automation systems, creating more hassle than convenience. Check to make sure that your unit is compatible before taking the plunge.
How do you choose a home energy monitor for your home?
When choosing a monitor for your home, go with companies offering units that are compatible with your energy source. So if you heat your home with solar panels, choose a company that offers solar energy monitoring.
In sum, high home energy bills will likely stick around for a while. Put the power back in your hands by getting a home energy monitor to help manage costs. It could make a huge difference in how much your energy bill costs each month.