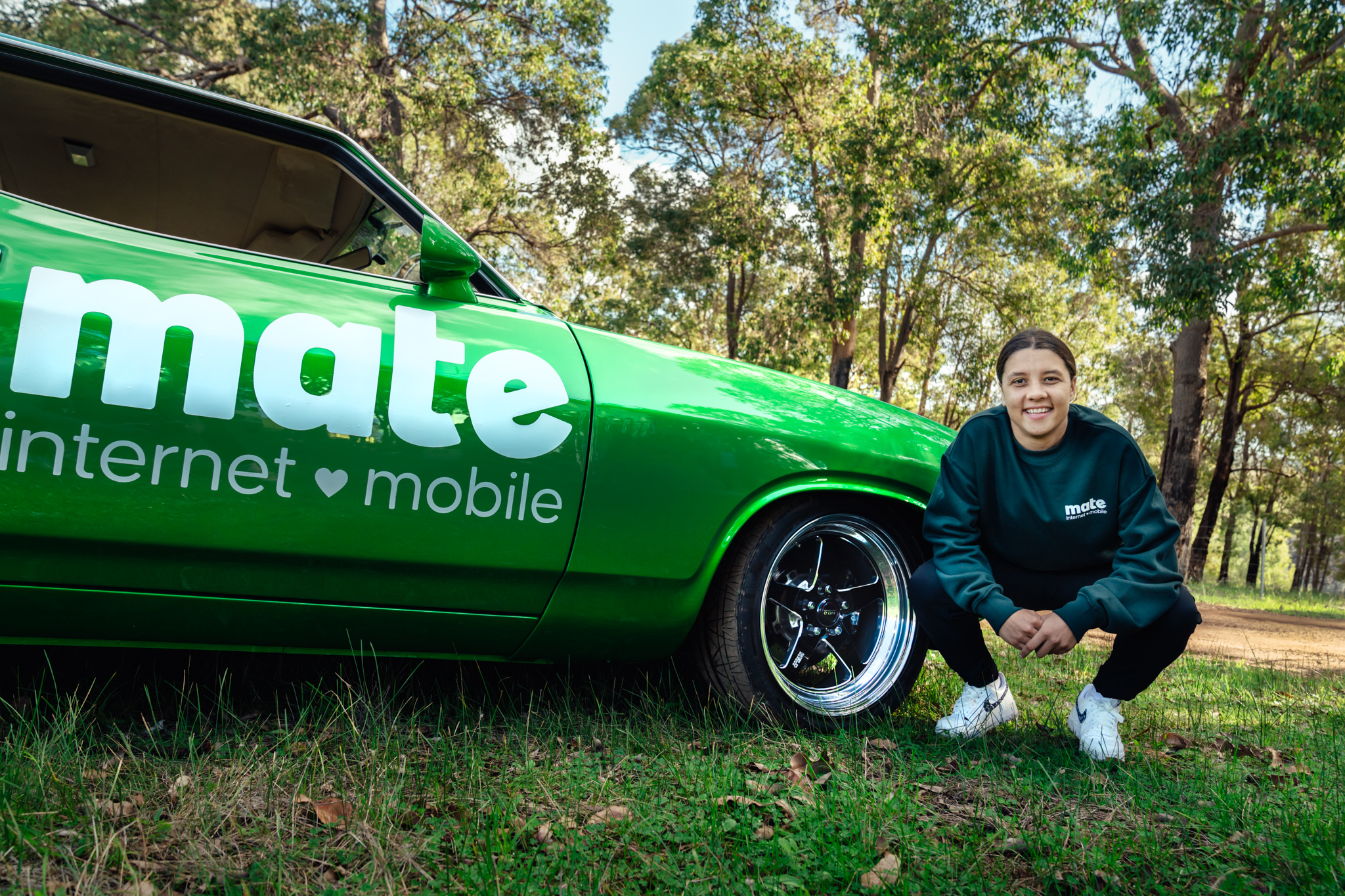 If you're looking to get a cheap nbn plan and you have a strict budget you have to stick with, then a basic home nbn plan will likely do the job for you. How does an unlimited nbn connection with no contract, all Aussie support, no plan change fees and no setup fee sound for just $55 per month? The comparison stacks up well (very well) when compared with other nbn providers on the market. Yeah mate!
Get flexibility with unlimited data
For cheap nbn plans, you definitely have options, especially if you choose a provider you can trust like a mate. Don't lock yourself into a fixed term contract and have the flexibility to add other products like home phone and SIM only mobile plans to your bundle plan. Cheap nbn plans don't mean making sacrifices with MATE - forget about data caps and fluffy "speed boost packages" - whether you need to install nbn at your home or you're looking to switch nbn providers, MATE can ensure you're connected to cheap nbn plans on your home internet connection fast and easy, with 12Mbps typical busy period download speeds (7pm-11pm). No contracts, no commitments, no worries.
MATE specialises in home internet connection broadband plans across Australia and offers cheap nbn to all locations including big capital cities like Sydney, Melbourne, Brisbane, Perth, and smaller suburbs everywhere in between. No matter where you live in the country, our internet plans are available for everyone - that's right, monthly plans and great deals on cheap nbn plans with no contract.
Select from multiple speed tiers
Best of all, you can choose our cheap Crikey 25/10 plan as an entry point and then upgrade to the Ripper 50/20 plan at any time later if you want because there are no plan change fees, ever. Move up one month and down the next? No worries. Combine this effortless flexibility with no setup fee and no connection fee, and it's clear that cheap nbn has never been more affordable or flexible!
Choose your typical evening speed
For home nbn plans, we have designed our unlimited data nbn internet plans to suit all families and households and most broadband connection types. Our cheap nbn plan options include the Crikey 25/10 plan, and the Crikey 25/10 home phone bundle plan. For both deals, MATE will give you typical busy period download speeds (7pm-11pm) of 25Mbps. It's perfect for a small household of 1 – 4 to stream, check their emails, browse the web and listen to their favourite Spotify tunes on repeat. Our cheap nbn plans would be more than sufficient and provide the best value for money for anyone on a budget.
Want a little more from your cheap nbn plan? Our bundle deals let you keep your home phone number or add a cheap SIM only mobile plan to the package. For an extra $9 per month on top of your monthly plan fee, you can add an nbn home phone service to your deal with unlimited calls to local, national and mobile numbers within Australia. That's nuts mate! You can even choose to retain your existing home phone number with your old provider, or if you don't want to wait we can give you a new home phone number straight away. Our cheap nbn bundles are flexible and offer a wide variety of deals and packages for all types of users and households.
Bundle a mobile with your cheap nbn plan
Don't care for a home phone these days? Chuck in one of our SIM only Telstra mobile plans which start at the bargain basement price of $25 per month. BYO handset and get unlimited calls and text to standard Aussie numbers when in Australia! There's a range of mobile data packages on offer with our SIM only mobile plans too, so if cheap is what you're after then 12GB of data for $25 per month when bundled in with a MATE internet service is a great option to consider.
Our cheap nbn deals not only include a competitive price monthly plan fee starting from just $55 per month but there's a $0 set up fee if you have your own nbn ready modem, no connection fees and no other fees or charges to get going. If you need an nbn modem with your cheap broadband, then we can throw that in too! Bundle in a pre-configured "plug and play" modem for just $165. No commitment, no worries. For cheap nbn plans that offer the best price and a range of deals if you bundle in a mobile or home phone, it's impossible to look past MATE.
If you have any questions about anything to do with cheap nbn plans, no contract nbn, nbn technologies, nbn plans, the national broadband network rollout or availability, or you need even more information, don't hesitate to drop us a line and get in touch via one of the methods below:

are you ready to be our mate?