Maximising Online Safety with Parental Controls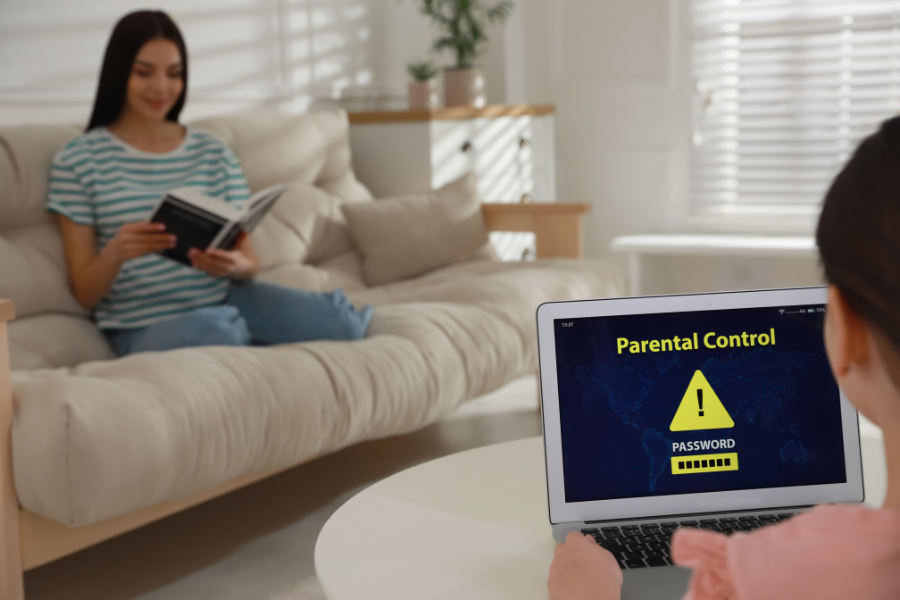 In today's digital age, ensuring the online safety of our families is paramount. As one of Australia's leading Internet Service Providers, we understand the importance of this and are here to guide you through the various parental control tools available.
Understanding Your Devices
Every device that connects to the internet, be it computers, mobiles, gaming consoles, or smart TVs, brings a world of information and entertainment to our fingertips. However, with these benefits come potential risks. It's crucial to recognise these risks and take steps to safeguard our families.
Harnessing Parental Controls
Parental controls are specialised software tools designed to monitor and restrict online activities. These tools can:
Prevent access to specific websites or apps.
Filter out inappropriate content, including adult themes, violence, or harmful behaviours.
Monitor device usage, providing insights into visited sites and app usage patterns.
Set online time limits, ensuring a balanced digital lifestyle.
Wi-Fi Network Safety
Many modern Wi-Fi routers come with built-in parental control features. These controls apply to all devices connected to the network, ensuring a consistent safety net. For those interested, we recommend researching child-friendly Wi-Fi products or exploring our range of broadband products with integrated parental controls.
Device-Specific Safety Features
Different devices offer varying levels of parental controls:
PCs and Laptops: Both Windows and Mac operating systems provide robust parental control features.
Mobile Devices: Apple and Android devices offer a range of controls, with Android users benefiting from Google's Family Link.
Gaming Consoles and Smart TVs: These devices often come with basic parental controls, ensuring a safe viewing and gaming experience.
Third-Party Software Solutions
For those seeking advanced control features, various commercial software options are available. These tools often come with subscription models and can be tailored to specific needs. Google Family Link is a notable mention, especially for families with young Android users.
Streaming Services and Online Platforms
Popular streaming services like Netflix, Stan, and Amazon Prime offer parental controls to ensure age-appropriate content access. Platforms like YouTube Kids are designed with younger audiences in mind, providing a safer online environment.
Safe Browsing Practices
Web browsers are gateways to the vast online world. Encouraging safe browsing habits, like asking adults before clicking unfamiliar links or setting up approved site bookmarks, can significantly reduce risks. Additionally, child-friendly search engines and 'SafeSearch' features in popular search engines can help filter out inappropriate content.
Google's Family-Centric Features
Google offers a suite of tools and resources designed with families in mind. From the Family Safety Centre to Digital Wellbeing, these resources aim to promote a balanced and safe online experience.
In conclusion, while no tool guarantees 100% safety, combining these controls with open conversations about online safety can create a secure digital environment for our families. Stay safe and make the most of the online world!
---
For more information regarding online safety, refer to our Online Safety Code Manual, available here. 
You can also find more information about online safety by visiting eSafety Commissioner (eSafety), Australia's independent regulator for online safety.

are you ready to be our mate? call now

13 14 13