MATE wins Workplace of the Year award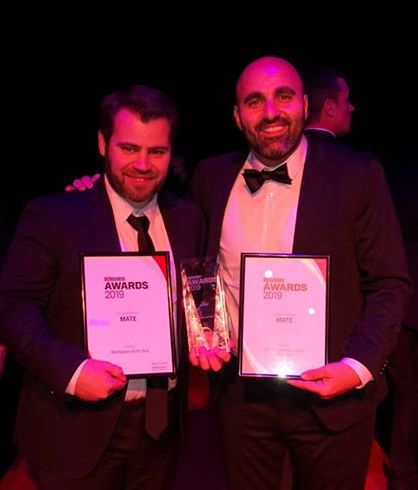 We are proud to announce that MATE is the official winner of the Workplace of the Year award at the My Business Awards 2019.
The My Business Awards is the premier awards program celebrating business owners. It is Australia's largest independent awards program acknowledging the outstanding achievements of small to medium businesses across the country.
MATE general manager, Mark Fazio, accepted the award on behalf of the team and said it was a great honour for the hard-working team to win such a prestigious award.
"Our team prides themselves on customer service and go above and beyond for our customers day in day our, so it's an honour that we can now say they do this at the Workplace of the Year!"
"We have an amazing culture of people who work here, and they give us their blood, sweat and tears. Our goal is to treat customers and our staff how we'd want to be treated – like part of our family, and this is a great way to recognise that."
The My Business Awards spans 32 categories across defence, finance, hospitality, travel and tourism, business leaders, trades, retail and more.
For more information about these awards, you can visit MyBusiness.