MATE wins three Mozo broadband awards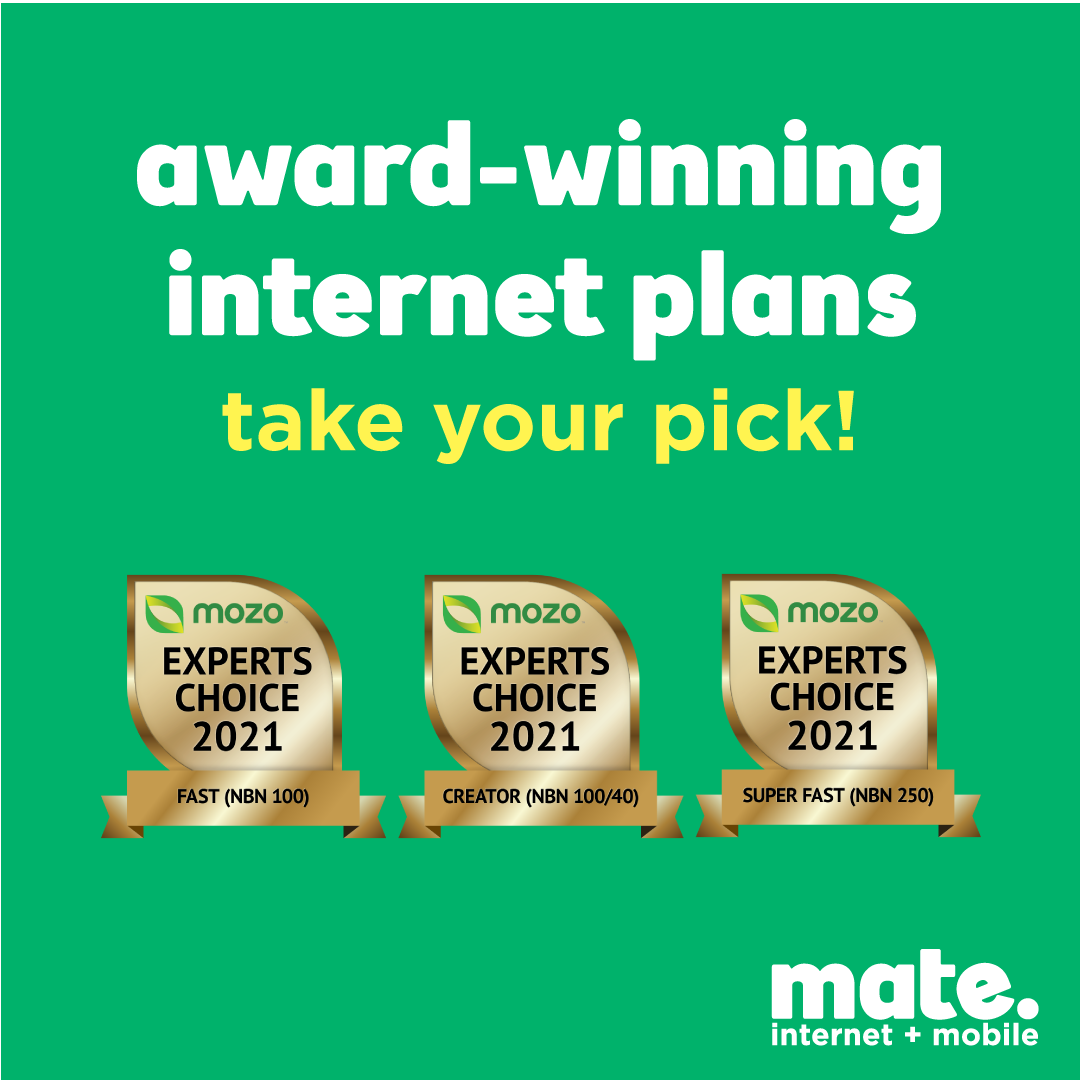 MATE is delighted to announce that we have taken out three Mozo Experts Choice Awards for 2021 in the broadband category.
MATE came out on top in three categories, winning the Super Fast (NBN 250), Fast (NBN 100) and Creator (NBN 100/40) awards for our Fair Dinkum, You Beaut and No Worries plans, respectively.
Now in their seventh year, the 2021 Experts Choice Awards is where Mozo highlights products and services that they believe offer great value to Australian consumers.
Mozo was formed in 2008 and assists thousands of Australians each month choose an internet, banking, energy or insurance provider. Their database includes over 1800 products from more than 180 providers, and they also provide Australian consumers with practical money tips and expert analysis.
"Finding a fast, affordable, and reliable NBN internet plan isn't easy as there are a myriad of options out there," said Mozo Experts Choice judge, Peter Marshall.
"Whether the current climate has got you working from home, if you're a Netflix buff or an avid online gamer who needs super-fast speeds, we've done the hard work for you. Our Mozo Experts Choice Awards will help you find an affordable NBN plan to suit your particular needs."
👉  Sign-up to one of our award winning nbn internet plans today!