MATE wins 2020 Service Champion award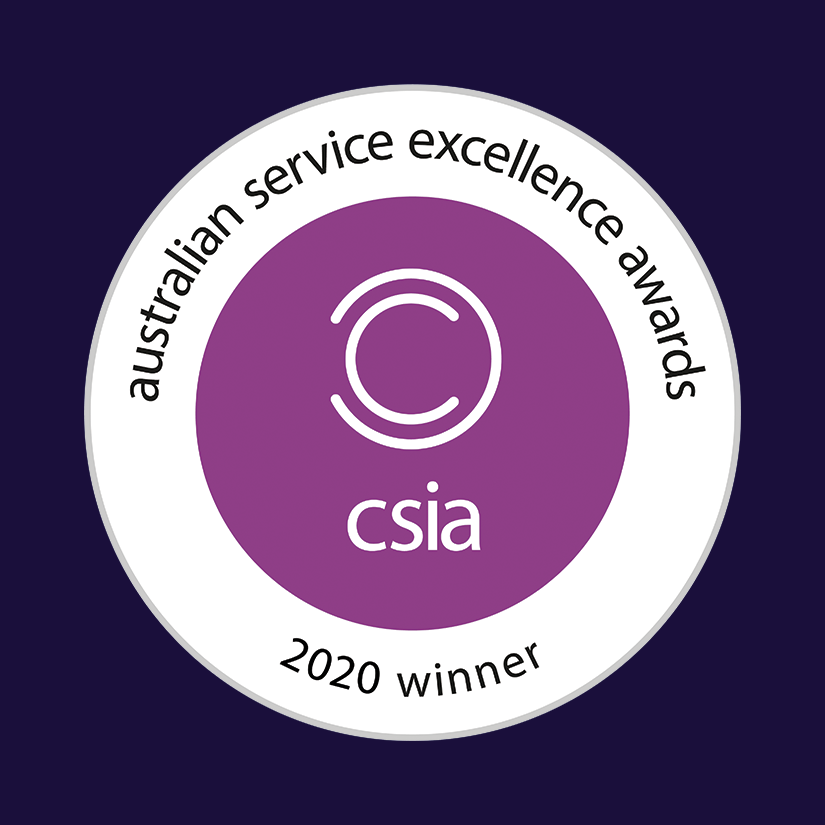 We are incredibly proud to announce that MATE is the official winner of the 2020 Service Champion – Customer Service Team of the Year (Large) at the Australian Services Excellence Awards.
Run by the Customer Service Institute of Australia (CSIA), The Australian Services Excellence Awards (ASEAs) are Australia's premier customer service awards program, attracting hundreds of nominations each year and culminating with attendees coming together each year at the ASEAs Gala Dinner. The awards recognise best practice, performance and innovation in customer service, highlighting their importance in today's business climate.
This year's Gala Dinner was hosted remotely with attendees dialling into the ceremony via Zoom. Attendees still got into the spirit of things, dressing up for the occasion and connecting via their webcams to celebrate everyone's achievements.
MATE general manager, Mark Fazio, accepted the award on behalf of the team and said that it was fantastic to be again recognised for the work MATE does to support our customers, particularly in this very challenging year with significantly higher demand.
"We call ourselves a Customer happiness business as that is our number one goal. It's an honour to be recognised as the 2020 Service Champion at the Australian Service Excellence Awards," he said.
"We started this business because we knew that customers deserved better from their internet and mobile provider. It's why we named the business MATE – we treat our customers as we would our own mates and our number one goal every day is to make sure every customer is as happy as possible. This is why we have committed to keeping our support team right here in Australia so customers can contact us when they need help, speak to someone that they can understand and that understands them and their needs."
The Australian Service Excellence Awards were first held in 2001 and are now Australia's premier customer service awards event. The criteria for judging is based on the International Customer Service Standard (ICSS:2020-2025), a framework of 24 elements that can be applied equally to government, not-for-profit and for-profit organisations of all sizes and across industry sectors. Using a balanced scorecard approach, these 24 elements measures can be grouped into the four distinct perspectives of Culture, Consistency, Quality and Performance.
For more information about these awards, you can visit the CSIA website.