MATE COVID-19 update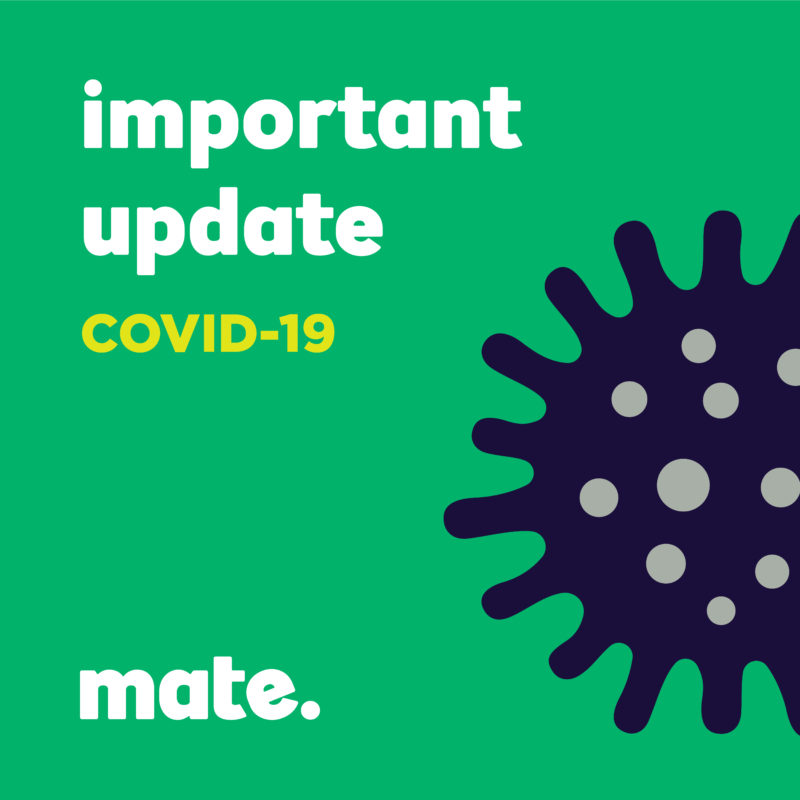 In light of the recent global outbreak of the COVID-19 virus, MATE would like to provide an update to both our current and potential new customers.
Naturally, we are seeing an increased demand for our services as more Australian's are working from home during this time of uncertainty. Nonetheless, our locally-based support team are committed to ensuring we continue to provide our mates with the best possible customer service.
In addition, our internet plans all include unlimited data, so there's no need to worry about data caps or likely increased usage.
From 18 March 2020:
Many of the MATE team will be working from home – this includes our customer support team;
For the limited staff still working in the office, we've changed our working conditions to ensure a safe environment for our employees;
Our support team will be available as usual via email, Live Chat and phone – nothing changes.
Please be aware that support callback times, support email response times and live chat wait times may increase over the coming weeks.
We can also confirm that there may be increased or delayed timeframes for the following:
nbn new connection appointments;
nbn/ADSL fault appointments;
Modem and SIM card delivery times;
nbn equipment delivery.
We will do our best to communicate any delays to our customers as they evolve.
We appreciate your patience and understanding during this testing time, but rest assured that customer support remains our number one priority, and we will work harder than ever to look after our mates.
Regards,
The MATE team