MATE announces partnership with Sam Kerr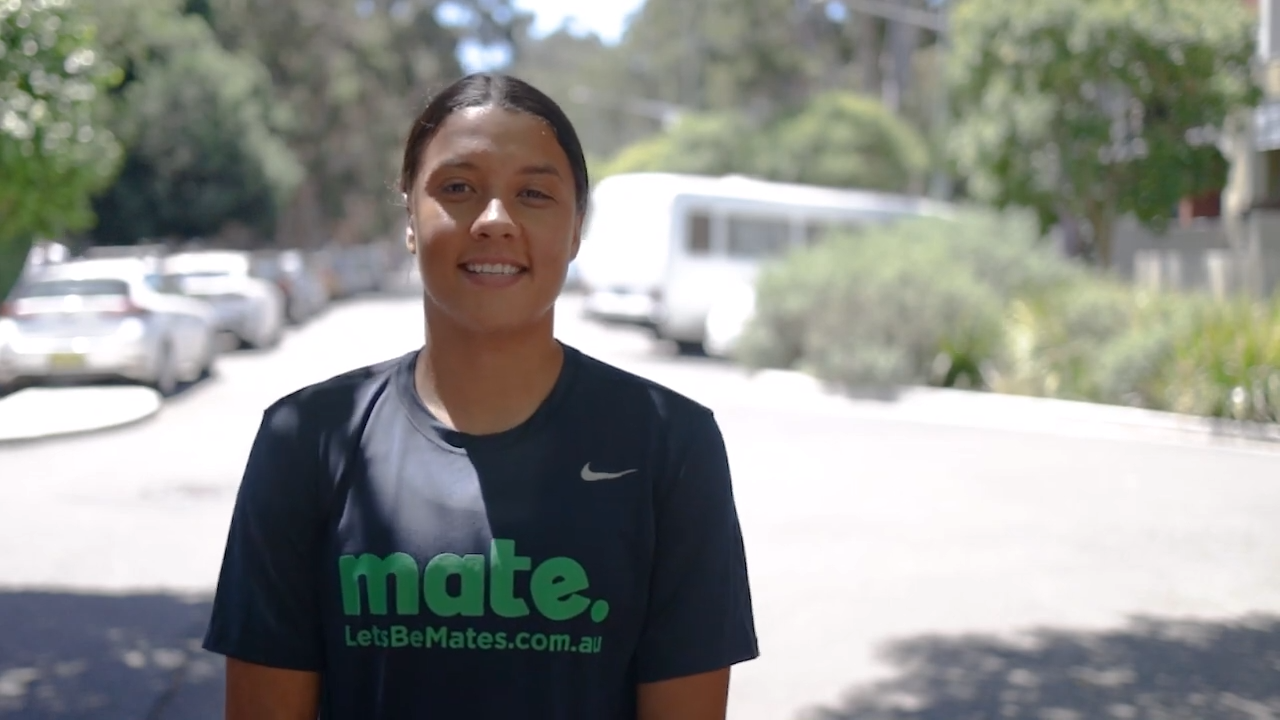 MATE is delighted to announce a partnership with Australian football captain Sam Kerr.
Sam is one of Australia's biggest sporting stars and is the current captain of the Australian women's national football team (the Matildas).
She is the all-time leading goalscorer in both the Australian W-League competition and the National Women's Soccer League (NWSL) in the USA and third on the all-time goalscorers list for the Australian women's football team. Sam recently signed a deal to play for Chelsea in the English FA Women's Super League.
Sam is MATE's second brand ambassador, following in the footsteps of current Australian and Brighton and Hove Albion goalkeeper Mat Ryan, and said she was delighted to become part of the MATE family.
"I'm excited to share with you that I've joined the MATE team. MATE is all about giving Australian's better internet and better service," she said.
"MATE is created by football fans, for football fans and I'm delighted that I am now part of their team. My job is to score goals for Australia and MATE's job is to give you better internet and better service."
MATE general manager Mark Fazio said he was proud to be able to work with Sam and said she would help the MATE team continue to deliver excellence in service and customer experience.
"As most football fans, we have been watching Sam's rise to the top of her game over the last few years. Meeting Sam was inspiring, and she was instantly someone you could call a mate."
"Sam is the perfect fit for our brand and what it represents, and we are over the moon to have her on our team to help us deliver our customers the best value and service they deserve."
On the international football stage, Sam Kerr made her debut for Australia at just 15 years of age and has gone on to score 38 times for her country, including five goals at this year's World Cup. She was recently a finalist for the Best Women's Player at the 2019 FIFA Football Awards and is a nominee for the Ballon d'Or, the highest individual accolade in world football.
Sam was the first Australian (male or female) to score a hat-trick at a World Cup and was the 2017 Asian Football Confederation's Women's Footballer of the Year. She also won awards for the Best International Women's Footballer and the Best Player in the NWSL at the 2019 ESPY Awards.
Sam received the Young Australian of the Year award in 2018 and was one of five finalists for the BBC Women's Footballer of the Year Award in 2018 and 2019.
Welcome to the MATE family Sam!