Apple TV not working? Here's how to fix it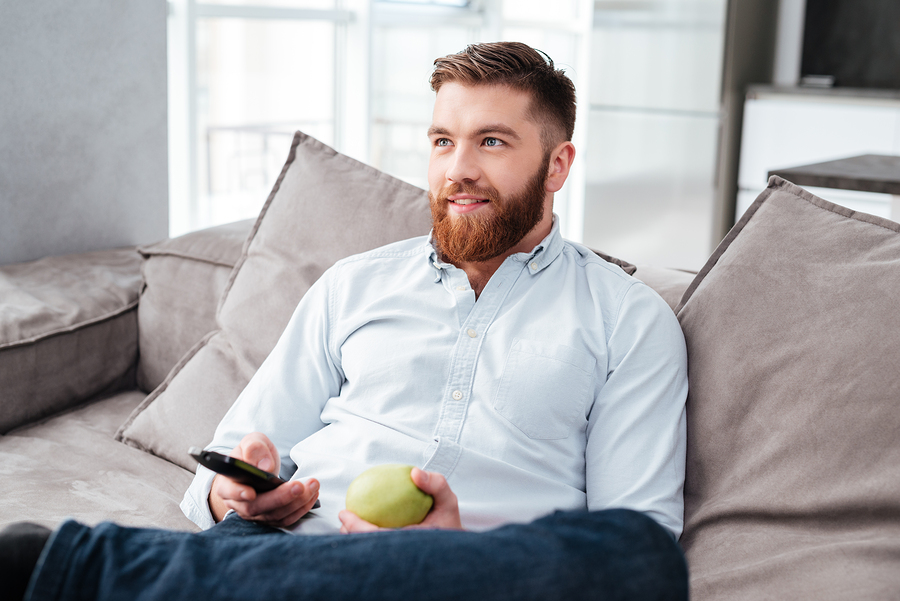 It's no wonder Apple TV is so popular: 1 in 5 Australians between the ages of 14 to 34 is now entirely ignoring commercial TV in favor of streaming services.
Apple TV is meant to make streaming simple, but there can be some frustrating issues with the device that can be hard to troubleshoot. As the device is essentially just a box, any issues could leave you both confused and frustrated. Luckily, there are a few things that you can try before you need to resort to customer support.
The apps or software aren't working
If the apps are frozen or the system is working sluggishly, go to the "Settings" area of the Apple TV, select "System" (or "General" in older models) and then "Restart." This will reboot the Apple TV, after which it should perform better.
If the entire system is frozen, you will instead need to turn off the Apple TV by holding down the power button and manually restarting it. The Apple TV should begin working properly once it has been successfully restarted. (That's right: Just turn it off and on again!)
The Apple TV won't turn on
If the Apple TV won't turn on at all, begin by making sure that the TV is set to the right input. You can check behind the television to see which port the Apple TV is plugged into.
If the TV is set to the right input but still doesn't show anything, the Apple TV may be set to the wrong resolution. On the Apple TV remote, hold the "Menu" button and the "Volume" down and count to five. This should make the Apple TV try a different resolution.
If this doesn't fix the problem, make sure all the cords behind the Apple TV are properly connected. You may also want to try different cords if you suspect that cords have become damaged or frayed.
It's non-responsive
If the Apple TV is turning on but isn't responding to you, it could be the remote. Download the Apple TV app on your iOS device (whether it's a tablet or a smartphone) and attempt to control the Apple TV using the app instead. If the device responds to your iOS device, then it's likely that the remote needs to be fixed, rather than the Apple TV.
Your Apple TV remote may just need to be charged. Make sure it has a full charge before trying to use it again. Your iOS app should also be able to tell you the level of charge of your Apple devices.
The audio isn't working
If your system's audio isn't working, check the "Settings" area of your Apple TV and then select "Audio."
Your "Audio Output" should be set to the correct device and the "Audio Mode" should be set to "Auto."
Make sure your audio device is fully plugged in and powered. You can try testing another audio device to see if it might be a hardware problem rather than a problem with the Apple TV.
And if it still doesn't work… restore your Apple TV
It's possible to factory reset your Apple TV if it still isn't functioning properly. First, you'll need to connect it to a laptop or desktop through a micro USB-to-USB connector. Once it's connected, iTunes should launch (provided that it's installed on your computer).
Click on "Apple TV" in iTunes. On the summary page, you'll see the option "Restore Apple TV." This will reset your Apple TV to the way it came. Any saved settings will need to be reentered.
Wrap
If, after all of this, you still can't fix your Apple TV, you might just have a defective unit. If so you may have to take it into your local Apple store to get more advice!