MATE becomes major sponsor of the Central Coast Mariners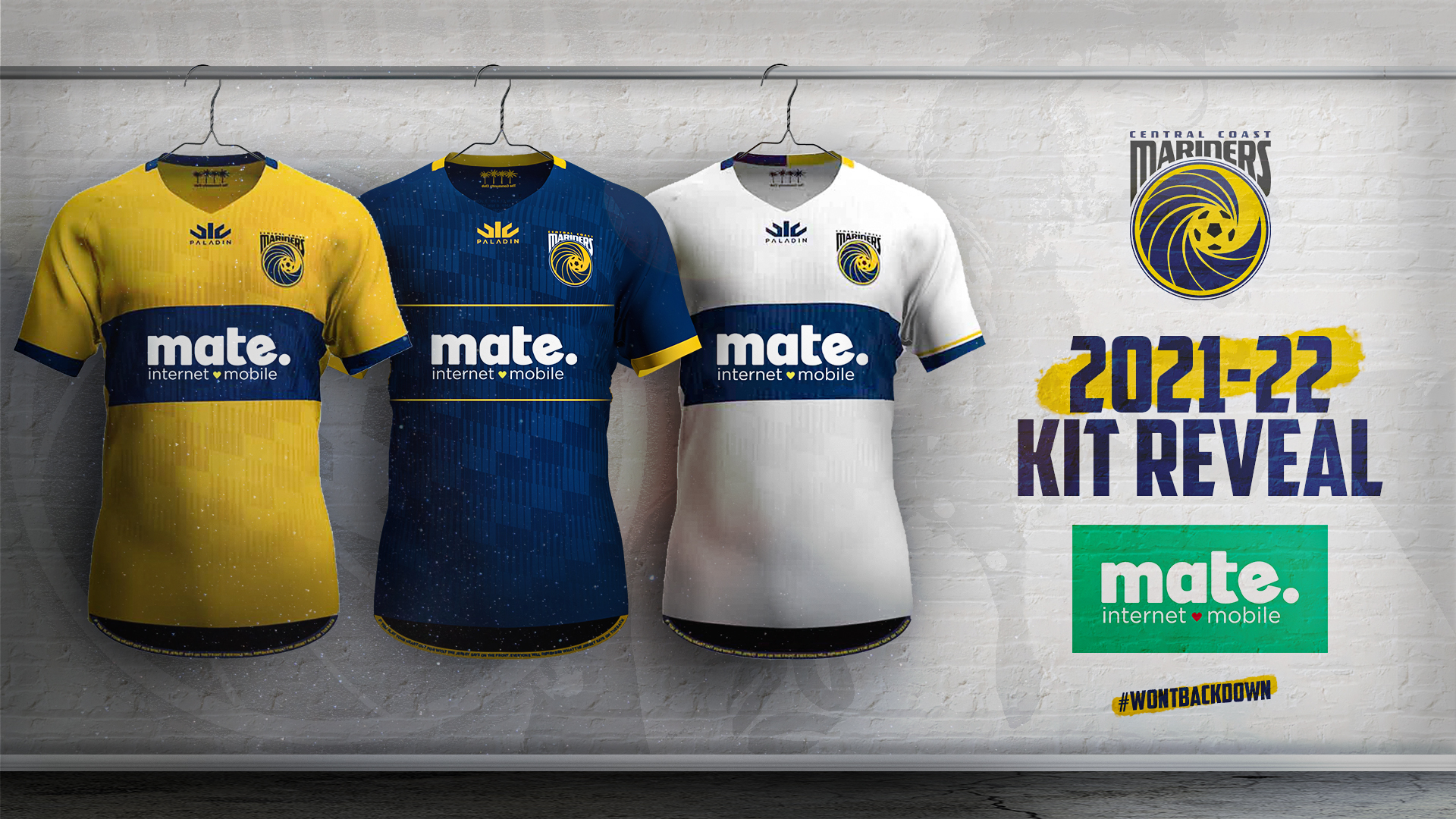 MATE is delighted to announce that they have become even better "mates" with their good friends at Central Coast Mariners, taking on the role of major sponsor for the 2021/22 season.
Having been the Mariners co-major partner since 2018, MATE will now be the major sponsor for the club and will be on the front of both home and away jerseys for the 2021/22 A-League season, along with the sleeve on all Academy jerseys.
"What we have seen for the last few seasons with the Central Coast Mariners is the fighting spirit of a team that has a whole region behind them" said David Fazio, CEO of MATE.
"At MATE, while we may be a telecommunications company, that is not what makes up our DNA. We have a competitive spirit which ensures we deliver on our goals of what our customers (mates) want," he continued.
"The authentic connections the Central Coast community have with the Mariners is something we need to be a part of."
Mariners CEO Shaun Mielekamp echoed the delight of this new partnership.
"This is an exciting announcement for the club and a great sign of the commitment to the community and football on the Coast by the team at MATE," he said.
"The opportunity to take this partnership to the next level is an exciting time for everyone at the club, following the last three years which has seen a shared focus on delivering the best for the region," Mielekamp continued.
"I want to take this opportunity to thank the amazing passion, leadership and support provided by David and Mark Fazio who are not only avid football fans themselves but have a genuine interest and passion for the Central Coast region."
👉  Sign-up to one of our award-winning nbn internet plans today!