Best apps for school students of every age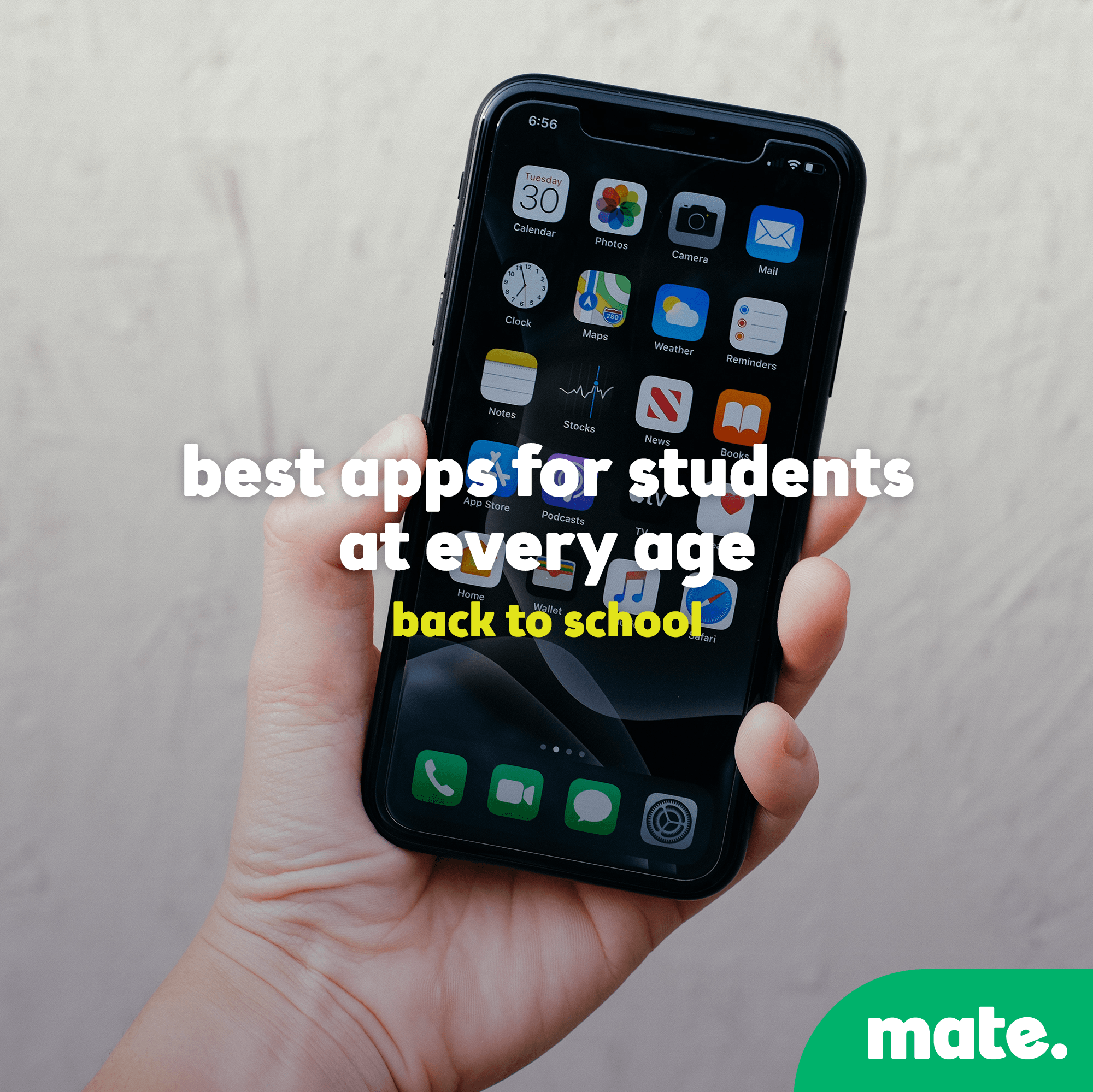 With millions of apps available on all platforms, it's hard to know which ones will do everything you need, even more so when you need to trust them in the hands of your kids.
We have asked around and found the best apps for every age group.
Infants
---
Britannica Kids
Britannica Kids allows children to explore specific areas of interest through a series of different encyclopaedias. They can read up on rainforests, Ancient Egypt, volcanoes, the solar system and more. Each encyclopaedia has its own app, featuring images, videos, and interactive learning games to add to their reading experience.
Endless Alphabet
From the creators of Sesame Street's The Monster at the End of This Book comes Endless Alphabet, where monsters help kids learn the alphabet and build vocabulary through animations and puzzles. Kids choose a word from the glossary, spell it out by dragging letters to the correct place and watch one of the monsters act out the definition.
Interactive Telling Time
Interactive Telling Time teaches kids to tell time on analogue and digital clocks with colourful animations and music. It is designed for ages three to 12, with several different difficulty levels to suit all abilities.
Sumdo for maths and spelling
Sumdog engages students with interactive multi-player games that teach maths and spelling skills. The program targets several curriculum objectives at one time, and some teachers use it as a tool in conjunction with other methods to raise their confidence and foster student independence.
Barefoot World Atlas
Barefoot World Atlas is a spinnable, zoomable Atlas that whisks kids away on a fascinating journey worldwide. Using beautifully detailed graphics and music, photographs and text, children are immersed in the fantastic wildlife, famous buildings and natural features our planet has to offer.
Primary school
---
Quick Maths
Designed for students in Years 2 to 6, Quick Maths helps kids improve their general maths skills through mental addition, subtraction, multiplication, division or mixed operations. The app also helps students develop pre-algebra skills by calculating unknown values and inverse operations. A great feature of this app is that your child can track their progress over time.
Reading Eggs Spelling Games
Developed by Australian primary educator Del Merrick, Reading Eggs Spelling Games allows your child to practise their spelling in a fun and interactive way, without being confused by American spelling. Apps are available for students in Years 1 to 6, and each features ten spelling games to reinforce different literacy skills, such as proofreading, vocabulary, encoding and plurals.
Geoboard
Students can explore various mathematical topics introduced at primary levels, such as perimeters, angles, area and fractions. This app also allows the student to make shapes by stretching bands around pegs to form line segments and polygons, making discoveries about perimeter, area and angles and fractions.
Hopscotch
Hopscotch teaches the basics of coding, allowing kids to make their own games, art, stories and even turn their drawings into animations. Programming experience is not required to use the application. As the student improves, Hopscotch will challenge the student to create increasingly advanced games and apps.
Chicken Coop Fraction games
Fractions can be difficult, but Chicken Coop Fraction games help students to ace fractions and solve problems. This app teaches adding, simplifying, equivalent, comparing and estimating fractions via chicken-themed games.
High school
---
World Atlas HD
World Atlas is National Geographic's version of Google Earth. It's an excellent tool for geography students and just about anyone looking for an educational maps app. It includes high-definition maps of six continents as well as useful stats and information about each country.
HF Scientific Calculator Pro
The HF Scientific and Graphing Calculator is an essential tool for STEM students. It supports graph, matrix, complex numbers, equation solver and unit converter, and has a basic mode for everyday calculations.
Cram
Although cramming is not the most effective way to learn, Cram has some handy study features and allows students to create flashcards or even multiple-choice questions to practice. It will also grade their test performance, enabling them to track their progress.
The Chemical Touch
This app's touch-sensitive periodic table will help make chemistry class much more interactive. Select different elements to learn more about their properties and get definitions of nucleobases, as well. You can even sort the table with different colours to identify periodic trends — and hopefully, make your chemistry homework less complicated than amino acids.
Studious
Instead of organising your daily class schedule and homework assignments in a planner, turn to Studious to keep you on track. The app lets you set due dates for assignments and will remind you when big exams are approaching. Forget to silence your phone before class? The app will silence your phone during times you've scheduled on your calendar.
Uni students
---
Instapaper
Instapaper makes it easy for students to keep track of where their information is coming from. They can save any pages or videos they may have consulted during their research and then access them later from any of their devices.
RescueTime
RescueTime can help students identify their top distracters and spend their time more productively. It tracks how much time is spent on particular websites or activities and sends alerts to let users know if they're spending more time than they should on a specific activity, like checking Facebook or playing Candy Crush.
Howcast
With its collection of step-by-step instructional videos on a wide variety of educational topics, Howcast is an excellent resource for students at any level. It covers everything, from tips for improving memory and reducing stress to practical advice on using Adobe Illustrator or Photoshop programs.
Penultimate
Research shows that typing notes out isn't as useful for learning as writing them by hand, but transferring notes to a laptop or mobile device later can be a hassle. Evernote's Penultimate app gives students the best of both worlds – it allows them to write by hand without the paper trail.
RefMe
Creating reference lists is usually seen as a tedious task. This app makes it simple by letting students enter the book's title, journal article, web page or other sources they have used, and then filling in all the necessary information in the selected style.