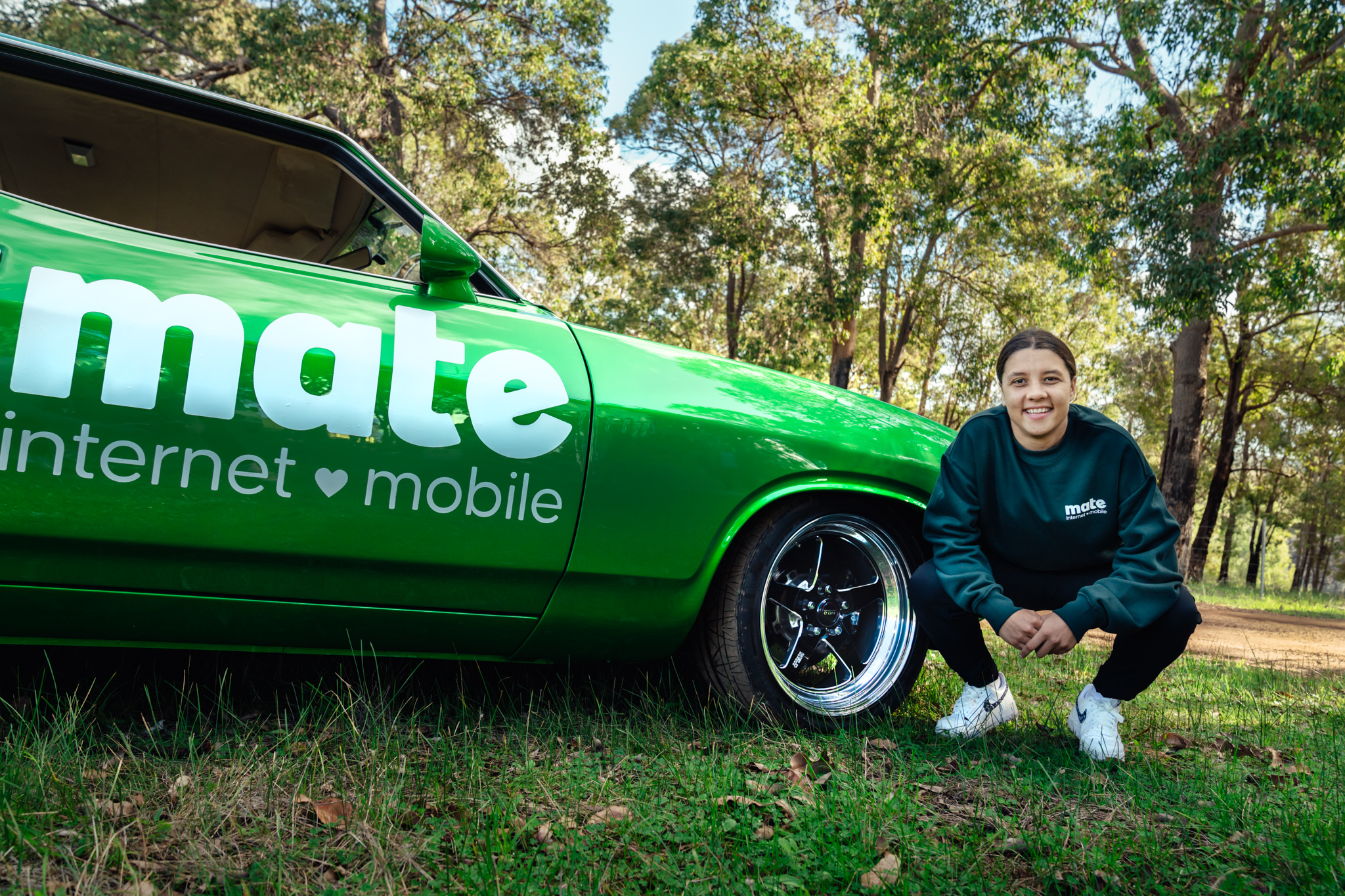 If you're looking for home nbn plans with unlimited data, fast download speed and no contract, then you'll have a long list of potential providers. For home nbn plans that get you connected to the nbn fast and offer the best price and a range of deals if you bundle in a mobile or home phone, it's hard to look past MATE!
MATE specialises in home internet connection broadband plans in Australia - if you live in Sydney, Melbourne, Brisbane, Perth or anywhere in between, we can offer both adsl and nbn technologies. Why lock yourself into a fixed term service for up to 24 months when MATE's broadband service provides monthly plans and great deals on cheap nbn with no contract? Whether you choose an nbn 50/20 plan or an nbn Home Fast or Home Fast+ plan, MATE can ensure you're connected to the nbn on the fastest possible nbn speeds with no fuss.
For home nbn plans, we have designed our unlimited data nbn internet plans to suit all families and households and most connection types, from Fibre to the Curb (FTTC) to Fixed Wireless and everything in between. With MATE you can choose the typical busy period download speeds (7pm-11pm) on your nbn plan which vary from a basic 25Mbps right up to 202Mbps.
All of our deals come with a competitive price monthly plan fee and start at just $55 for unlimited nbn. Best of all, there's a $0 set up fee when you have your own nbn ready modem and no connection fees. If you need an nbn modem with your broadband, we can bundle in a pre-configured "plug and play" modem for just $165.
If you want to keep your home phone or add one of our SIM only mobile plans, then MATE also has you covered. Our nbn bundles let you keep your existing home phone number and port this across to nbn if you want, or you can get a new home phone number. Both options include unlimited calls to local, national and mobile numbers across Australia.
Home nbn speeds
MATE offers multiple options for home nbn plans. Don't get confused with data caps, endless plan options, "speed packs" or any other jargon other telcos might throw at you - we keep it simple around here with no contracts, ever, unlimited data on all plans and no plan change fees.
The best way to choose a home nbn plan is to work out how many people will be using your internet connection, and what each person will be doing. For a small family who will be accessing emails, doing basic web browsing, streaming music and watching standard definition (SD) video streams, a typical busy period download speed (7pm-11pm) of 25Mbps is more than sufficient on our Crikey 25/10 plan.
If there are more users in your household, and the connection will be utilised for music streaming, online gaming and HD video streaming, then you're best off with our best Ripper 50/20 plan – it will provide typical busy period download speeds (7pm-11pm) of 48Mbps to keep everyone's connected devices flying. Got even more people in the house? Both of our No Worries 100/20 & You Beaut 100/40 plans are ideal for 6 mates or more and will cover music streaming, online gaming and even 4K video streaming.
For seniors, we have our entry-level plan which is our Crikey 25/10 plan. This plan offers 25 Mbps download and 10 Mbps upload. This is enough speed for web browsing, using social media, streaming standard definition video, and using emails. This is suitable for seniors on a budget or households with 1-2 basic internet users.
If you have any questions about anything to do with home nbn plans, no contract nbn, nbn technologies, nbn plans, the national broadband network rollout or availability, or you need even more information, don't hesitate to drop us a line and get in touch!

are you ready to be our mate?