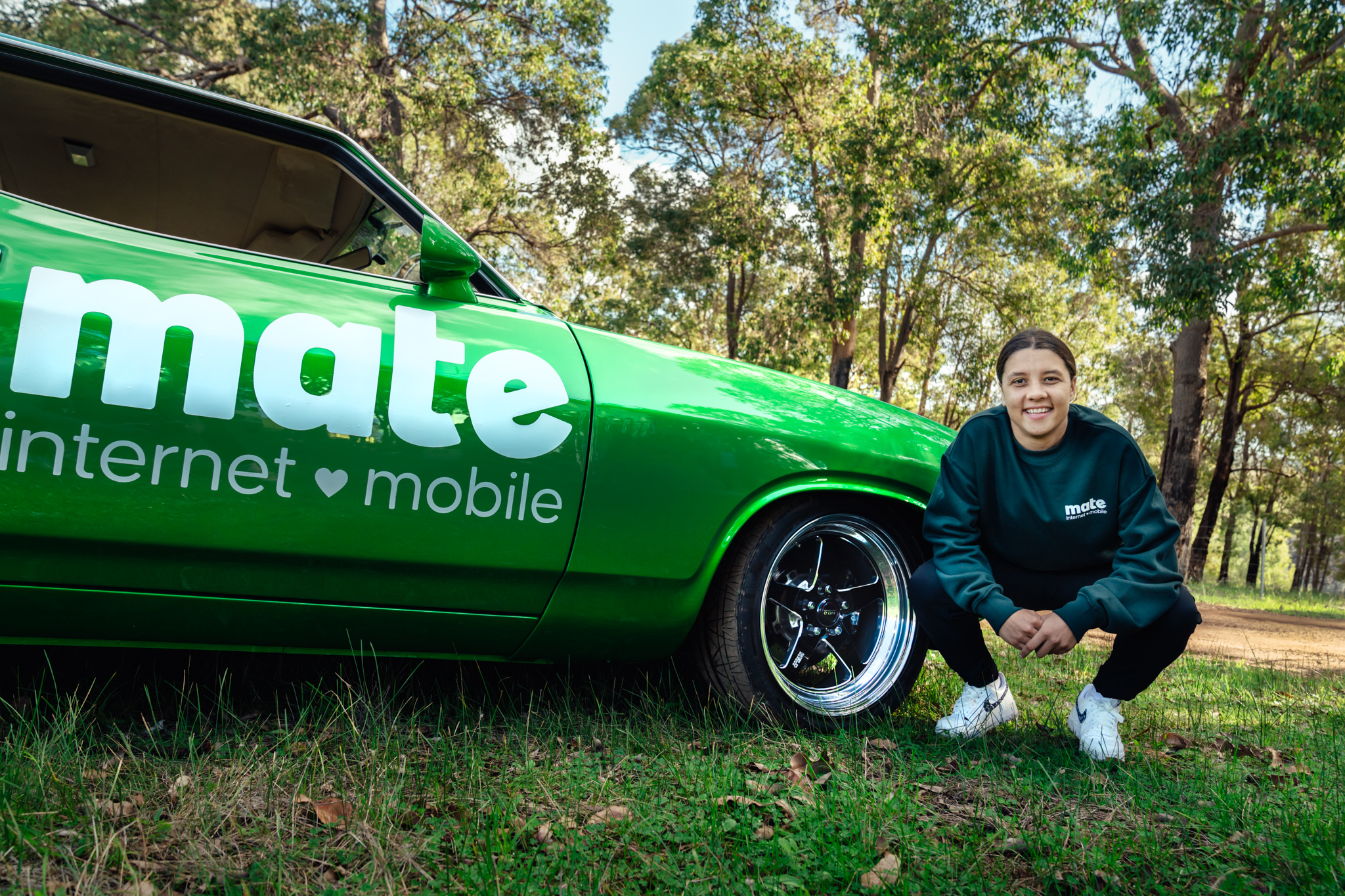 is there nbn in my area?
So, is there nbn in my area? This is a common question everyone asks when it comes to nbn broadband - when you are nbn ready ultimately depends on the stage of rollout of the nbn network in your area. To check and see if you can get connected to the nbn or find out when it might be available at your home, you can check if your address is nbn ready over on our nbn address checker.
The nbn broadband network is currently rolling out across Australia and nbn has a plan to connect all homes and businesses by the end of 2020. This includes big cities like Sydney, Melbourne, Brisbane and Perth, as well as rural and regional areas across the country - some of which may have never had an internet connection before.
check my address for nbn in my area
The easiest way to check you can switch to nbn at your home or office is by entering your address our nbn address checker. Once you do, we'll let you know if your property is nbn ready and more importantly, what type of nbn you have - or are likely to have - if you're not on the network yet.
Knowing whether you have nbn fibre like Fibre to the Premises (FTTP) or an nbn copper connection like Fibre to the Node (FTTN), Fibre to the Building (FTTB) or Fibre to the Curb (FTTC) for example, will give you a better idea of home internet speed when you're deciding on the best nbn plans for your home.
There are also other types of nbn technologies being rolled out, so nbn in your area can be vastly different from nbn in my area. Some other technologies rolling our include Hybrid Fibre Coaxial (HFC) in metro areas and Fixed Wireless in rural and regional areas. If you have any questions about anything to do with nbn technologies or availability, you can live chat with us online or email us at [email protected] and we'll be happy to help!
i'm nbn ready, what happens now?
If nbn in my area is ready, what's the process from here? Well, if nbn is available at your address and you're ready to choose a provider for your new broadband plan that's great news! There are several things you might want to decide or check before going ahead with an nbn plan including:
understanding what nbn technology your home will use to connect - fibre to the curb is vastly different from HFC, just as one example
deciding what provider you want a plan with (you can see MATE's unlimited nbn plans here)
contemplating if you want unlimited data and deciding what sort of internet user you will be with fast broadband
deciding if you want to bundle in a home phone service with your plan and if you might want to keep an existing landline number
adding a SIM-only mobile plan to your service (you can see MATE's SIM only mobile plans here)
knowing if you require a new nbn modem for your internet service to work
nbn in my area is not available, can I pre-order?
I've checked my address and nbn in my area is not available yet - well don't stress! The rollout timeframes vary and can change all the time, so bookmark our nbn address checker and pop in every now and again - you might get a surprise.
Most of the time you'll be notified when the network in your area is nbn ready by nbn themselves. If you're a current MATE customer you might get a friendly call from one of our local mates letting you know that you are ready to switch to nbn. Don't wait too long once nbn is available as you usually only have 18 months to switch to nbn before your existing broadband network is turned off.
You can also get in early and pre-order your unlimited nbn. Simply contact one of our friendly, local team and we'll be happy to help you place your nbn pre-order and ensure you get connected to fast nbn broadband as soon as possible.
what are the connection types of nbn in my area?
There are seven types of connection involved with the nbn, so nbn in my area may be different completely to nbn in your area - not all nbn is equal, that's for sure!
The first type of nbn connection is known as Fibre to the Premises or FTTP. This type of connection includes a fibre optic connection between the fibre distribution hub and your home, and is considered the fastest connection type available.
Another nbn connection type is known as Fibre to the Node or FTTN. This type of connection is a fibre optical cable which runs from the fibre distribution hub to the end of a residential street. The final connection between the street and your home is a copper line, like your traditional telephone cable that ADSL plans use. It's still a fast broadband connection but speeds do vary between FTTP and FTTN connections. A similar type of connection is Fibre to the Basement or FTTB and applies to apartment buildings. It consists of fibre cable running from the distribution hub to your apartment building's basement and from there it's conducted through the apartment's existing telephone infrastructure.
The final nbn connection that uses copper telephone lines is Fibre to the Curb or FTTC. This is like FTTN, but instead of a node the copper wiring starts at a telecommunications pit on the footpath in front of your house (also called a distribution point unit). Instead of hundreds or more metres, the copper cabling on an FTTC connection is often under 100 metres. As such, it's much faster than FTTN and FTTB.
Hybrid Fibre Coaxial or HFC, is also known as cable internet. This type of connection uses fibre optic cable most of the way to your house, after which coaxial cable finishes the journey. This differs to FTTB, FTTN and FTTC because coaxial cabling is a shielded copper technology. As such, it can transfer data more quickly and over longer distances without signal degradation. HFC also usually has a much shorter distance between you and where the fibre cabling terminates when compared to FTTN.
Finally, Fixed Wireless and Sky Muster satellite are wireless technologies used. Fixed Wireless is a technology that connects rural and regional areas to the nbn. It uses ground-based base tower stations to provide a wireless signal to your home. Fixed wireless essentially uses the same technology as existing 4G mobile networks in Australia from Telstra, Optus and Vodafone. Fixed wireless cells are optimised for the number of users in each location and have dedicated fibre backhaul to the nearest point of interconnect (POI). Sky Muster satellite, on the other hand, is another wireless service that delivers the nbn to homes and businesses in more remote areas of Australia, via two satellites.
I'd like to learn more about the nbn in my area - great! You can find more information about nbn plans on our website. If you have any further questions or need even more information, don't hesitate to drop us a line and get in touch via one of the methods below: