The Best Movies of 2022 and Where To Watch Them (Australia)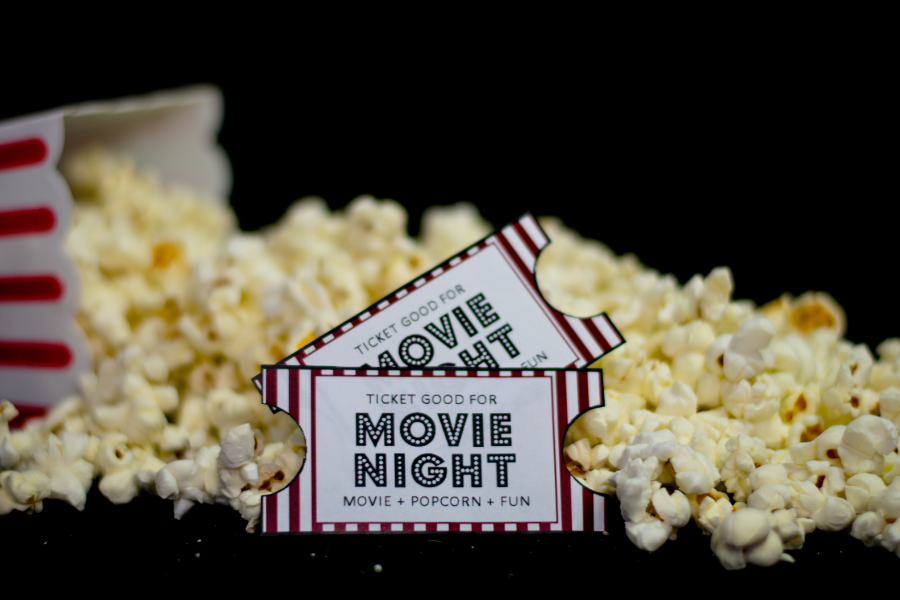 The year 2022 was fantastic for movie enthusiasts, with an array of blockbusters, independent films, and critically acclaimed masterpieces hitting the screens. From family comedies to some of the best horror movies of the year, we've got you covered with our list of the top films from 2022 (and the streaming services you can find them on).
The Northman
With an all-star cast, a gripping story and breathtaking visuals, The Northman is one you don't want to miss. Set in Iceland at the turn of the 10th century, the film follows a legendary Viking prince on a quest for revenge as he battles against the gods and the odds to reclaim what was rightfully his. The film has been praised for its stunning cinematography and production design, which accurately depicts the rugged beauty of Iceland and the harsh conditions of the Viking era. The film also received critical acclaim for its strong performances—particularly from Anya Taylor-Joy and Willem Dafoe—and its unique and unconventional approach to the Viking genre. Bear in mind: this isn't one for the kids.
You can stream The Northman on Prime Video, Binge or Foxtel Now.
Everything Everywhere All At Once
Grab the snacks and buckle up for a journey like no other, where family drama meets romantic comedy meets timeless action film (and so much more). The genre-bending Everything Everywhere All At Once is a favourite amongst audiences, and for good reason too. The film follows Evelyn (Michelle Yeoh)—a Chinese-American immigrant who runs a laundromat with her husband. Evelyn quickly learns that she must connect with versions of herself across parallel universes in order to save the world and prevent disaster. We follow her throughout the universes, experiencing the film's incredible visuals, humour and emotions. EEAAO has been loved by critics and audiences alike, receiving a number of accolades for its incredible narrative, cinematography and performances from the leads and supporting cast. 
You can stream Everything Everywhere All At Once on Prime Video, Binge or Foxtel Now.
After Yang
After Yang is a 2022 independent science fiction film directed by Kogonada and starring Colin Farrell and Jodie Turner-Smith. The film takes place in a near-future world where robots have replaced human labour and follows a father and daughter as they navigate an existence where the lines between humans and machines are blurred. The film's stylish visuals and standout performances by its lead actors have earned it widespread critical acclaim, and it has been widely recognized as one of the standout science fiction films of 2022. After Yang has been praised for its nuanced and introspective look at the future of technology and its impact on humanity and is a must-see for fans of the genre.
You can stream After Yang on Binge or Foxtel Now.
Guillermo del Toro's Pinocchio
Guillermo del Toro's Pinocchio is a 2022 stop-motion musical fantasy film directed and co-written by the acclaimed filmmaker. The film is a retelling of the classic story of Pinocchio, the wooden puppet who longs to become a real boy. The film is a unique and imaginative take on the timeless tale, incorporating del Toro's signature style of blending horror, fantasy and magical realism. The film features an all-star voice cast, stunning animation and a hauntingly beautiful score that promises to transport audiences to a world of wonder and enchantment. With its captivating story, impressive stop-motion, and del Toro's signature touch, Pinocchio is a standout film in the animation genre. Despite the classic Pinocchio name, this one might not be great for younger kids due to its Mature (M) rating.
You can stream Guillermo del Toro's Pinocchio on Netflix Australia.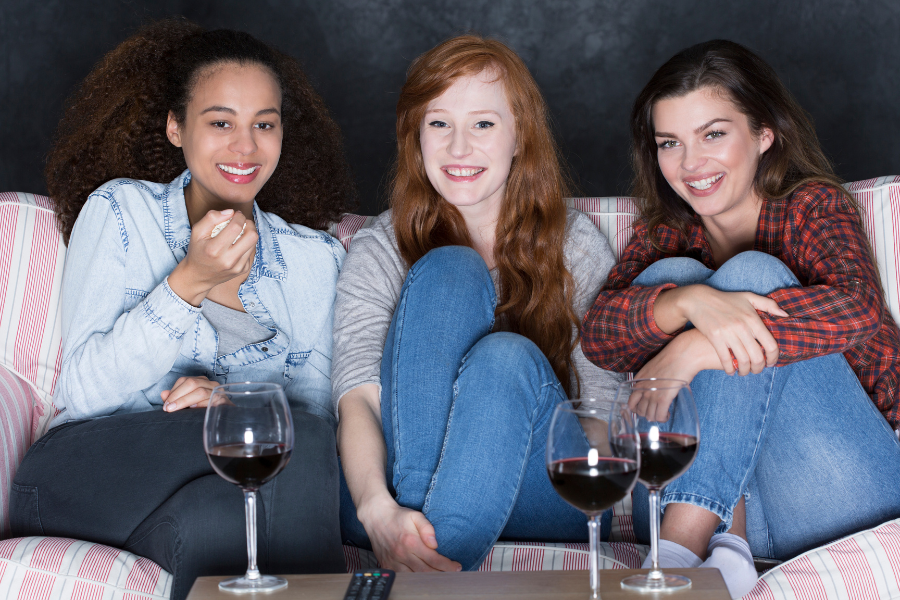 See How They Run
See How They Run is set in 1950s London and revolves around a murder mystery in the world of underground theatre. The plans for the movie version of "The Mousetrap" come to a sudden halt, and an inspector and a constable find themselves in the midst of a puzzling whodunit. The film features a talented ensemble cast, including Sam Rockwell, Saoirse Ronan and Adrien Brody. With its atmospheric setting and intriguing mystery, See How They Run promises to be a thrilling journey into the heart of the underground world of 1950s London. 
You can stream See How They Run on Disney+ or Foxtel Now.
Top Gun: Maverick
Top Gun: Maverick is the highly-anticipated sequel to the classic 1986 movie Top Gun. Tom Cruise returns as Maverick himself—a legendary Naval Aviator who returns to the elite fighter weapons school where he trained as a young man. The film explores the themes of friendship, bravery, and self-discovery as Maverick trains up a new generation of fighter pilots (including Rooster, played by Miles Teller) and challenges himself to stay relevant in a rapidly changing world. The movie features breathtaking aerial action sequences, stunning visual effects, and a high-octane soundtrack that will keep audiences on the edge of their seats. Top Gun: Maverick pays homage to the original film while introducing new characters and storylines that will thrill old fans and new audiences alike.
You can stream Top Gun: Maverick on Binge or Paramount+.
Scream
This latest instalment in the Scream franchise is a reimagining of the original 1996 film, which helped to define the slasher genre and revitalise horror movies as we know them. The film follows a new generation of characters who find themselves the target of a mysterious masked killer known as "Ghostface". This time around, Scream features an updated version of Ghostface, equipped with high-tech gadgets, and takes the franchise in a new direction while still paying homage to the classic elements of the original. With its signature blend of suspense, dark comedy, gore (and a touch of psychological thriller), Scream is sure to please both longtime fans of the franchise as well as new audiences.
You can stream Scream on Binge, Foxtel Now or Paramount+.
Minions: The Rise of Gru
Minions: The Rise of Gru is a 2022 animated comedy film and the fifth feature film in the Despicable Me franchise. It takes place in the 1970s and follows a young Gru as he sets out to become the world's greatest supervillain with a group of mischievous minions in tow. It's filled with hilarious moments and wacky adventures as Gru and the minions navigate the challenges of the supervillain world and try to outwit their competitors. With its charming characters, colourful animation, and unforgettable soundtrack, Minions: Rise of Gru is a must-see movie for kids and adults alike.
You can stream Minions: The Rise of Gru on Binge or Netflix Australia.
Take Your Movie Night to the Next Level
Experiencing blurry visuals or buffering on your movie night? Whether you're watching a classic period drama, tense crime thriller or a high-intensity sports film, enjoy it all at the best quality possible with our top tips to improve video streaming. To take your streaming experience to the next level, try switching to MATE. With a range of fast unlimited-data nbn plans available, you're guaranteed to find the perfect plan with MATE. Check out our nbn internet plans today.

are you ready to be our mate? call now

13 14 13