tech2 + MATE Case Study 1 – In-Home Wi-Fi Assessment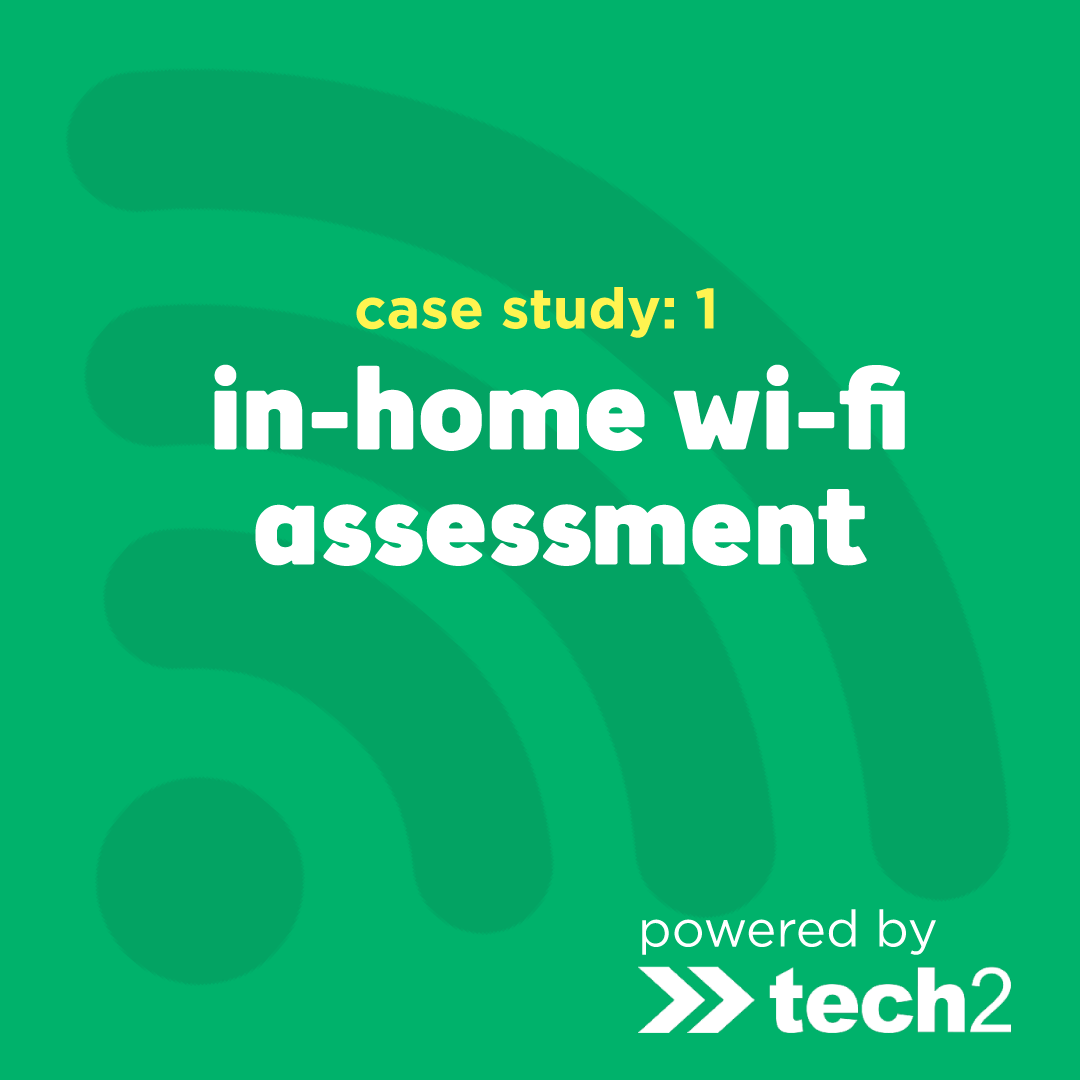 Introduction
MATE is partnering with tech2, a telecommunications specialist, to help our customers get the best results from their internet service.
To ensure our mates have a quality in-home Wi-Fi experience, selected MATE customers will receive an in-home internet assessment from tech2. An experienced tech2 telco technician will visit their home, perform an in-depth diagnosis, and will then aim to resolve any issues within their home network.
Technical information
nbn technology type: Fibre to the Premises (FTTP)
MATE nbn plan speed: Ripper nbn 50/20
Case background
The customer had previously contacted our support team numerous times to report Wi-Fi issues. The customer had a three-story home and was using a NETGEAR D6300 modem/router which is a mid-range device.
The customer was advised by our support team that all network checks and diagnostics indicated no issues with the nbn service itself. The customer was advised they needed a modem/router with a stronger Wi-Fi range to reach all three levels in the home.
tech2 in-home internet assessment
During the visit, the initial testing showed a download speed of 28Mbps from the NETGEAR D6300 modem/router. When we left, having installed the TP-Link Deco D4 3-pack Mesh system, the customer was achieving download speeds of 43-46Mbps on all three levels throughout the house. On an nbn 50/20 plan, that's terrific.
We disabled the Wi-Fi from the NETGEAR D6300 modem/router and the customer is now using it simply as a hub.
Following all visits, we had an NPS survey performed. On this occasion, the customer gave us a score of 10/10. During our follow up call, the customer described our visit as "it was great", "guys were really thorough", "it's all working now".
We have eliminated any issues with Wi-Fi or in-home connectivity.
👉  Become a MATE today with award-winning service, no contracts and unlimited data internet plans!