how much does nbn™ actually cost? here's a no BS breakdown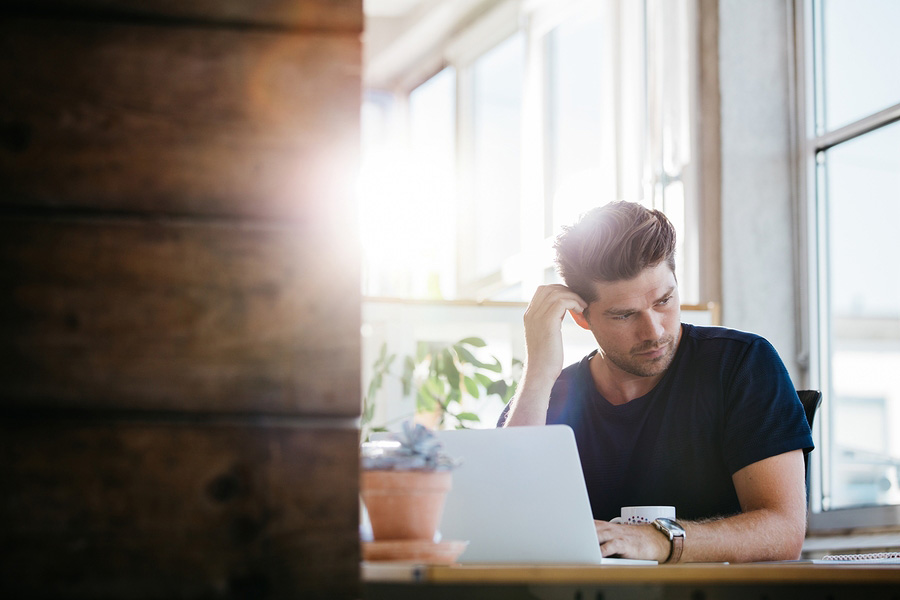 The primary rollout of the National Broadband Network (nbn™) is coming to an end.
The ambitious project has almost reached its goal. With over six million houses and businesses already enrolled, the project is getting closer and closer to its objective of reaching eight million users by 2020.
nbn™ have managed to replace the old internet infrastructure with a new and better performing one, building a strong network that guarantees Australia is a leading part of the digital world.
If you're not an nbn™ user yet, that moment is fast approaching. And, although people are usually resilient to change, switching to nbn™ is a good thing. For starters, if you didn't like your old provider or if their client service was poor, now is the best chance to switch companies.
However, you must ensure that the new internet service provider you choose can deliver a high-quality service and top-notch customer care. And, that can be a difficult task, given the high number of ISPs fighting for users' attention.
Since the purpose of bridging the digital divide and providing a reliable, fast connection seems closer than ever and it has a direct impact on you, it's normal to ask yourself – How much will this cost me?
So, if you're wondering how much nbn™ costs and if the service is worth your money, then you've come to the right place. Here's a no BS breakdown of the price you can expect to pay for nbn™.
first things first: nbn™ should come with no additional costs
Once nbn™ becomes available in your area, you should be able to buy access to it based on a clear price plan. Up to this point, there should be no additional costs for you. That means that connecting to the nbn™, getting all of the necessary equipment, and so on should be completely free. Remember, this is a national program, and the Government is covering the cost.
Here's the twist though: depending on the type of contract you choose, you might need to pay for installation or a small hardware fee. Also, consider that if you are connecting a new house to the nbn™ – with no previous telecommunication services – then the program will charge your service provider a once-off $300 contribution fee which will most likely become part of your setup costs.
So, keep your ears wide open and choose carefully. Some providers will ask you to pay for a WiFi modem, usually priced in the realm of $50 – $150 or they will ask you to pay a rental cost, mentioned in the contract.
One of the great things about nbn™ is that the Government is controlling wholesale pricing. So, price plans shouldn't differ that much from provider to provider. The real differences you should be looking out for are any hidden costs, any mandatory costs (like the previously mentioned $300 fee) and the benefits offered by providers.
only get what you need
Monthly prices vary based on provider, the speed of internet, and amount of data you can use, but not significantly. Therefore, you should pay more attention to finding an internet service provider that can meet your needs rather than shop for the lowest costs.
For example, if you know that you will be using your internet a lot to download or upload large files, then make sure to choose a plan that provides high speed and a large bandwidth cap.
With that in mind, here's how much you can expect to pay for nbn™ based on the plan you choose.
nbn™ basic
This plan starts at 12 Mbps/1 Mbps and will cost you around $40-$60/month, plus possible additional costs for a modem or other hardware devices.
This type of plan is ideal for 1-2 people, who are more into web browsing, social media, and non-HD video streaming. Keep in mind that while some providers offer unlimited usage, others limit it to 200-500 GB/month. If you're looking for some discounts, then you should learn that most companies offer discounted prices for the first six months of usage.
nbn™ standard
This plan starts at 25 Mbps/5 Mbps, and it will cost you around $54-$99/month – that is without considering the possible additional hardware and installation costs that can add another $50-$150 to your total bill.
he nbn™ Standard plan is ideal for a small group of people (between two and four individuals) especially if they're keen on listening to music, streaming HD videos, and playing online video games. Read the contract carefully, though, as some providers will limit data to 500GB a month.
nbn™ standard plus
The nbn™ Standard Plus model costs between $58 and $80 a month and can provide up to 50Mbps. With this plan, you can get higher speeds and better data usage, even at peak hours.
It's a well-known issue signaled by users all across Australia that during some peaks hours, such as in the evenings, the speed usually drops considerably. Paying a few extra dollars could mean more time browsing the internet and less frustration waiting for your video to load.
next level nbn™
If you are willing to pay between $99-$210 per month, you can get an internet plan that provides 100Mbps. This model is ideal for large families, where members connect to the internet at the same time and from different devices. You can even stream 4K videos without having to wait for what seems like an eternity for the video to load.
The offers vary regarding Internet usage, from unlimited to up to 500-3000 GB of usage.
wrapping up
As you can see, the standard costs don't vary that much from provider to provider. What matters most is that you choose a plan that fits your needs best. Make sure to keep an eye out for hidden fees too. Because the Government regulates the nbn™ costs, some internet providers have found ways to spike your bills with unexpected expenses.
With MATE, you always know what you get. Not only do we have no lock-in contracts and no fees for canceling or changing plans, but our customer service is locally based in Australia. And, that can truly make the difference.
See all of our NBN plans here.