TechEd – Boost your home Wi-Fi with mesh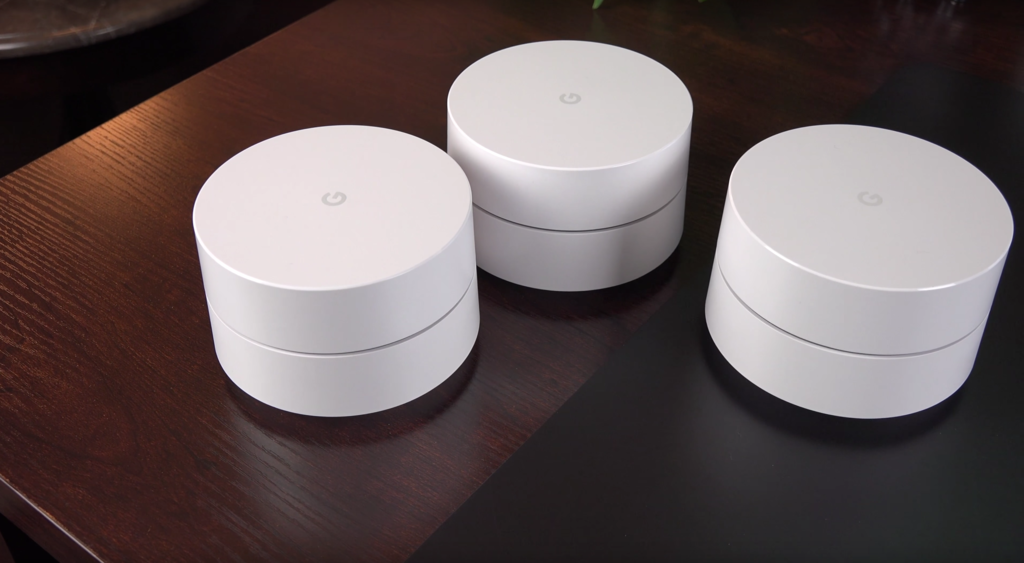 The MATE TechEd series is brought to you by tech2, a telecommunications specialist. MATE is partnering with tech2 to help our customers get the best results from their internet service.
Are you getting enough oomph from your home Wi-Fi? If you've got the need for speed or are looking to boost your Wi-Fi coverage t to reach the whole household, a Mesh Wi-Fi system (also called Whole Home Mesh WiFi) is worth a closer look. Read on to learn the answers to the most common questions about Mesh network Wi-Fi systems.
What on earth is a "Mesh Wi-Fi system"?
A Mesh Wi-Fi router is a popular alternative to a traditional Wi-Fi router setup and could be best described as a "large Wi-Fi blanket". Mesh Wi-Fi systems will contain equipment to cover your entire house with a solid and reliable Wi-Fi signal using "mesh routers".
A standard or traditional router will act as one highway that traffics the internet signal between your modem and all your connected devices, but that highway has its limits and can get congested. Wi-Fi mesh systems are like having multiple flowing highways that not only carry all that traffic more efficiently but effectively extend your Wi-Fi to a much greater geographic area, eliminate dead zones and provide the best possible internet access in your home. This is the beauty of a Mesh Wi-Fi system.
How does a Mesh Wi-Fi router work for Mesh networking?
Mesh Wi-Fi routers share your network across multiple devices, usually two or more (these setups are entirely scalable depending on your needs). With mesh systems, you will get multiple sources of the Wi-Fi signal, yet it's all being broadcast on the same network in a neat package that's relatively unobtrusive.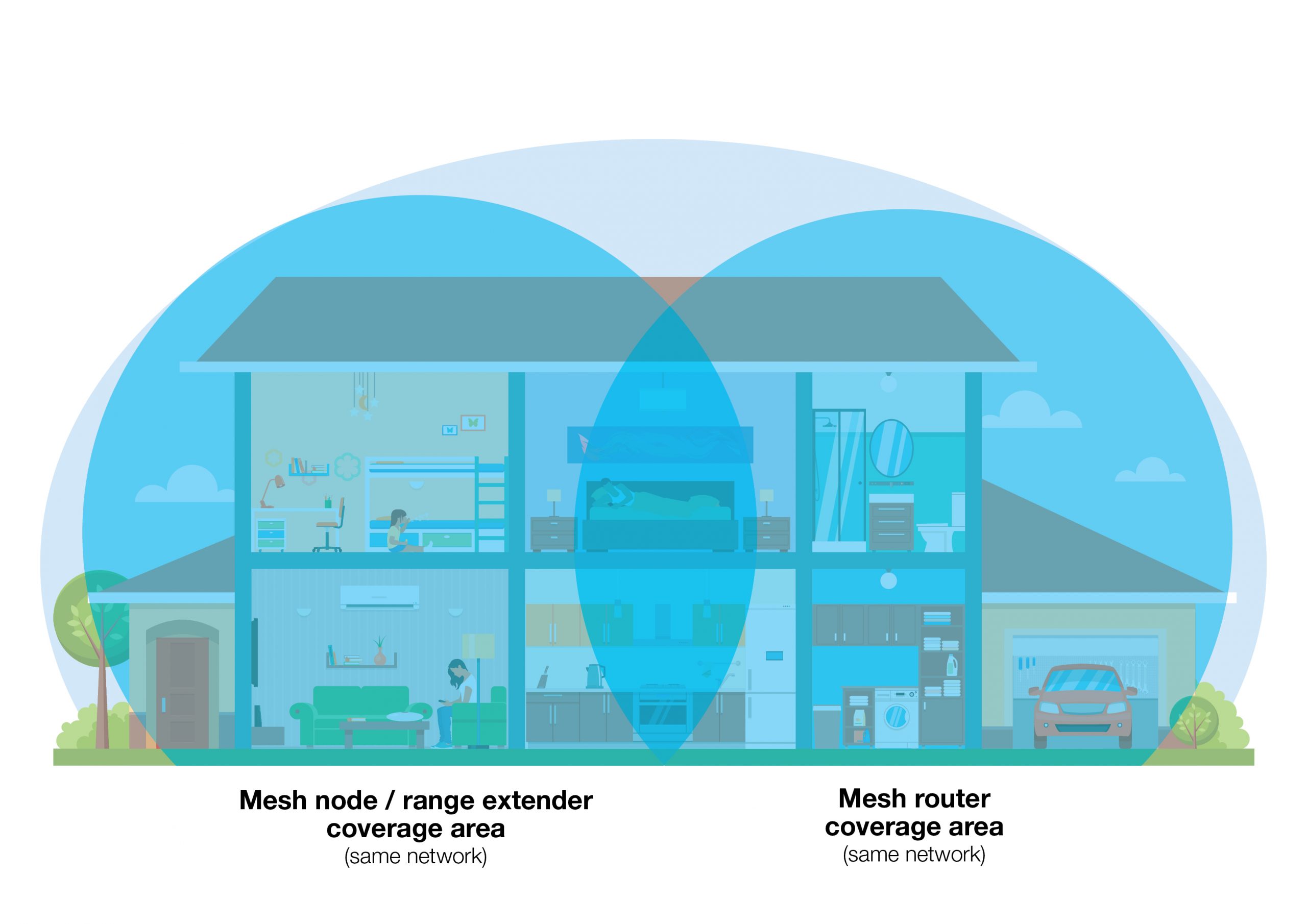 The mesh systems are generally made up of "nodes", which are smaller components that are much more attractive and compact compared to your typical router from your internet service provider. This is also very different from a range extender, which many people opt for when they are looking at Wi-Fi options.
Why use Mesh Wi-Fi systems? Are they really that good?
Routers have a limited range and tend to provide a Wi-Fi signal in one concentrated area. Most large or family-sized homes will have Wi-Fi dead zones when relying on one router to go the distance – for example, to the Sonos system on the pool deck, the work PC in the upstairs study or the Nintendo Switch in the kids' games room at the back of the home.
The Wi-Fi may struggle to penetrate all areas of the home where Wi-Fi is needed and network congestion becomes an issue. This problem becomes amplified if there are multiple storeys, physical obstructions such as thick interior walls made of bricks or concrete, or if your home has a quirky layout or multiple floors.
If you want Wi-Fi in hard-to-reach places such as the backyard or balcony, mesh systems are the answer. A mesh Wi-Fi system offers multiple access points for the Wi-Fi, working with the design of your home – no renovations required! It's like having many single routers, but they all share just one Wi-Fi network with the same SSID (service set identifier, or the name assigned to the Wi-Fi network) with one password to make life easy. This makes it easier than ever for your smart home devices to stay connected without a range extender – all on a single wireless network.
What is the difference between Mesh Wi-Fi and Wi-Fi extenders?
While Mesh Wi-Fi systems and Wi-Fi extenders have the same goal, to get better Wi-Fi across the home, they both go about doing it a little differently – and there are quite a few shortcomings with the latter. They both allow multiple Wi-Fi access points, but a mesh network remains on the same network, and your portable devices will effortlessly connect to the strongest Wi-Fi signal as you move throughout the home.
With Wi-Fi extenders or a range extender, devices such as smart home devices need to manually switch between different networks, depending on which signal is the strongest, as you move throughout the home. This can potentially cause poor network speeds due to the extender receiving the signal, processing it, and then rebroadcasting it. If you use a Wi-Fi extender, you are more likely to experience slower internet and see reduced performance on your connection.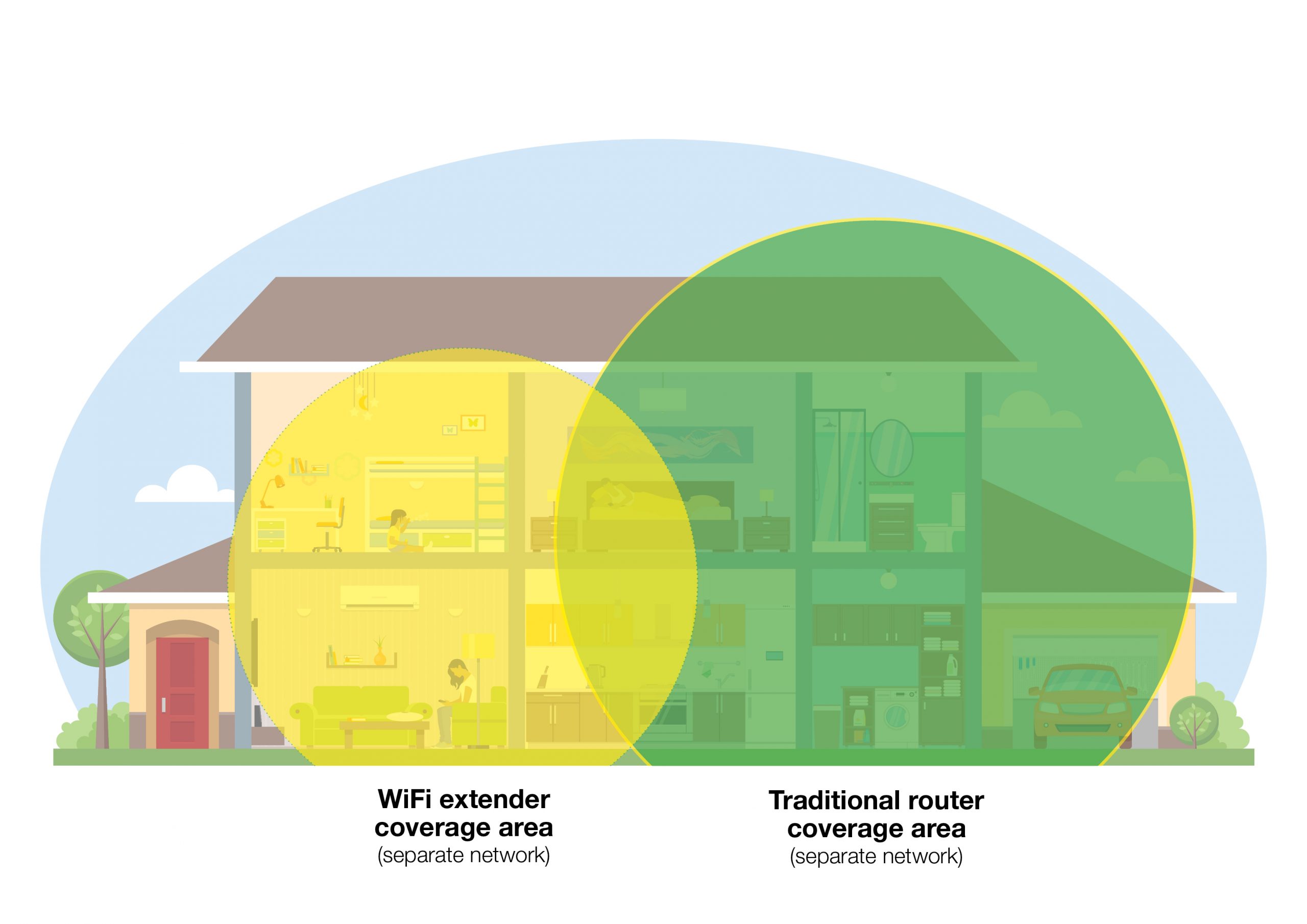 Also, while Wi-Fi extenders increase the range of your router, the Wi-Fi signal strength and performance is usually dropped by about half along the way. This is not the case with a mesh network, which allows for seamless roaming at full speed and performance of your primary router. While Mesh Wi-Fi is slightly more costly, it's a bit more "set and forget" as a Wi-Fi system.
How do I get Mesh Wi-Fi set up in my home?
So you're finally ready to invest in a Mesh network for the best Wi-Fi system! Generally, you'll buy a pack that includes one primary device that acts as the router and should be installed near your existing modem/router. It should be out in the open, not hidden in a cupboard that can dampen the signal.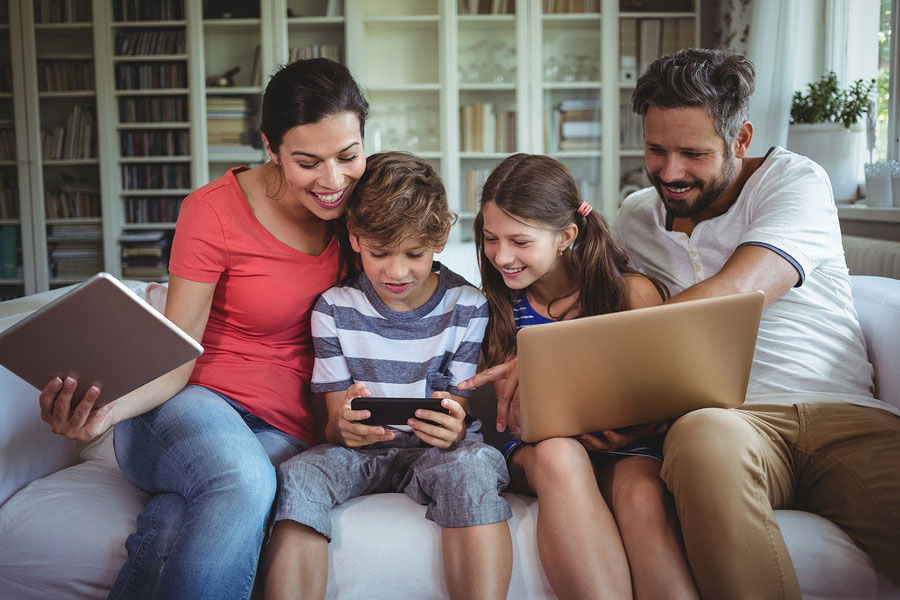 You'll also get a couple of nodes to power your mesh network – these are satellite modules that only require power to work (no other connection required). Placement is critical for the best mesh networking, and you'll want to position the nodes strategically for the best results and to eliminate Wi-Fi dead zones. Consider the size of your home and how many levels there are. You can purchase additional nodes to enlarge your Wi-Fi footprint for the system, as needed.
It's important that if your nbn internet connection is Fibre to the Node (FTTN) or Fibre to the Building (FTTB) then you still require a VDSL modem – in this case, to use a Mesh Wi-Fi router, you would plug this into one of the Ethernet/LAN ports on the back of your VDSL modem and disable the Wi-Fi from the modem.
If your nbn internet connection is Fibre to the Premises (FTTP), Hybrid Fibre Coaxial (HFC) or Fibre to the Curb (FTTC) or Fixed Wireless, then you can plug your Mesh Wi-Fi router into the nbn device – no other modem/router is necessary.
Once your Mesh network is set up correctly, you will enjoy seamless roaming without a range extender as you move around the home from one coverage zone to another – and your mesh network means you won't have to worry about your home Wi-Fi for a very long time!