MATE wins 2019 Service Champion award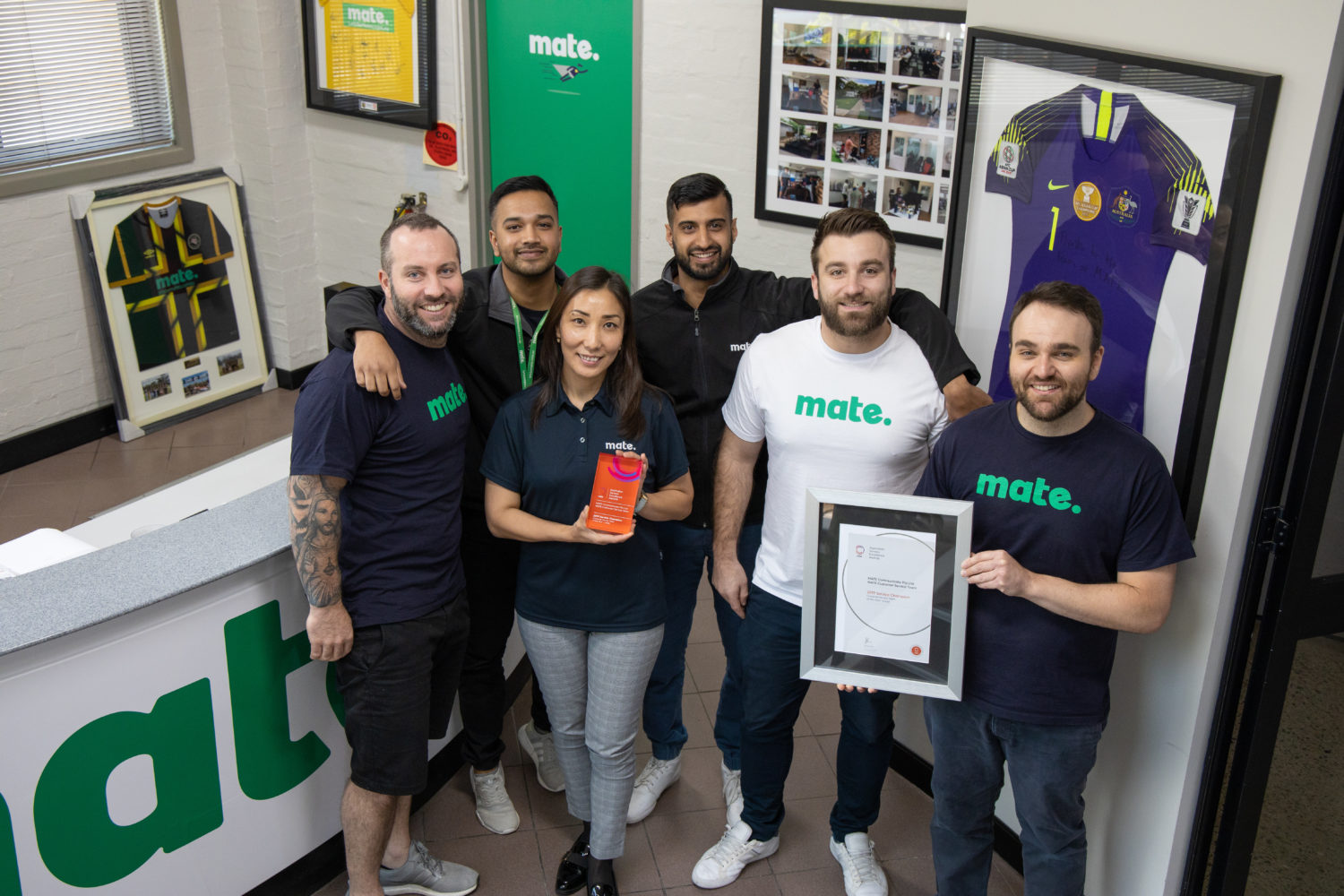 We are incredibly proud to announce that MATE is the official winner of the 2019 Service Champion – Customer Service Team of the Year (Large) at the Australian Service Excellence Awards.
Run by the Customer Service Institute of Australia (CSIA), the Australian Service Excellence Awards has recognised Australia's top-performing organisations and individuals in the field of customer service for the past 18 years and is the country's leading independent customer service organisation.
MATE general manager, Mark Fazio, accepted the award on behalf of the team and said it was a great honour being recognised for such a prestigious award in the customer service field.
"We pride ourselves on customer service and the service journey that a customer experiences with us, so it's an incredible honour to be recognised as the 2019 Service Champion at the Australian Service Excellence Awards," he said.
"We always try to put ourselves in our customers' shoes and think about what they might want compared to what the big telcos offer. Our motto has always been to treat customers how we'd want to be treated, like a family, and this is why we have always been committed to keeping our support team right here in Australia."
"We are incredibly lucky to have an amazing culture of people who work here. They give us their blood, sweat and tears, and this is a great reward for all their tireless work, day in, day out."
The Australian Service Excellence Awards were first held in 2001 and are now Australia's premier customer service awards event, with attendees coming together each year to recognise best practice and innovation in customer service, and the and important role customer service plays in today's business climate.
For more information about these awards, you can visit CSIA.