9 Frequently asked questions about the nbn™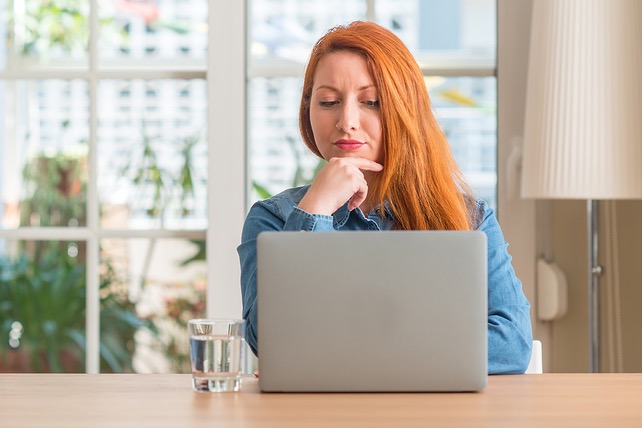 The National Broadband Network, or nbn™, will soon deliver high-speed broadband connections to every home and office in Australia.
The rollout is ongoing, which can create confusion for some consumers about when they will be connected and how it all works.
Here are our answers to 9 frequently asked questions about the nbn™.
1. When will the nbn™ be available in my area?
You can simply enter your address into the MATE address checker on our nbn™ information page.
The tool will automatically tell you whether your address is ready to go with the nbn™ and the type of connection you'll be using.
2. How do I switch from ADSL to nbn™?
If your home is listed as ready for service using the tracker tool, just contact us and request a service upgrade. We'll take care of all the hard work!
3. Is it compulsory to switch to the nbn™?
Yes, if you want to maintain existing service (including your home phone and its number). After 18 months or so from when the nbn™ is available to you, existing old-style phone and Internet will be cut off.
4. What additional hardware do I need to connect to the nbn™?
It depends on your rollout type. If your home is set to receive Fibre to the Premises (FTTP), nbn™ will need to install both a utility box (or premises connection device) and a connection box. The utility box goes on an exterior wall, usually near the electrical meter. The connection box is on an interior wall, opposite the utility box when possible.
Fibre to the Building (FTTB) and Fibre to the Node (FTTN) are alternatives used in multiple dwelling units (apartments, townhomes, and so forth). Buildings will be equipped with a DSLAM or an nbn™ Node, respectively. Service is carried to individual units over an existing copper network, and customers will need a VDSL nbn-compatible modem (which you can get from your provider).
An nbn™ FTTC connection is used in circumstances where fibre is extended close to your premises, connecting to a small Distribution Point Unit (DPU), generally located inside a pit on your street. To power your FTTC service with electricity and provide your connection to the nbn™ network, an FTTC nbn™ connection device will be required inside your home or business.
An nbn™ Hybrid Fibre Coaxial (HFC) connection is used in circumstances where the existing 'pay TV' or cable network can be used to make the final part of the nbn™ network connection. In this circumstance, an HFC line will be run from the nearest available fibre node, to your premises. Hybrid Fibre Coaxial (HFC) connections require an nbn™ network device to be installed at the point where the HFC line enters your home. This device requires power to operate and can be installed by an approved nbn™ installer.
Fibre to the Premises (FTTP): fibre runs all the way to your home and connects to the connection box.
Fibre to the Node (FTTN): Similar to FTTB, fibre runs to a node, and service is distributed over copper.
Fibre to the Building (FTTB): Fibre runs to a multi-unit building into an nbn™ co-installed device called a DSLAM. From there, service is delivered to customers over existing copper wires.
Fibre to the Curb (FTTC): FTTC is a nice compromise between the challenging installation of FTTP and the reduced performance of FTTN. FTTC connects a distribution unit, usually housed in a pit in the ground, with the existing copper network via fibre.
Hybrid-Fibre Coaxial (HFC): Fibre runs to an nbn™ optical node within a given distribution area, then the service is delivered over the coaxial (TV) network via DOCSIS 3.0.
Fixed Wireless: A wireless antenna is installed on the home, giving in-home Internet access via the nbn™ Fixed Wireless network.
Satellite: The Sky Muster™ satellites provide network access to remote areas such as Norfolk Island and other hard-to-reach destinations. (Not available with MATE)
6. What Internet speeds can I expect on the nbn™ network?
Fibre to the Premises can achieve the highest speeds of 1000 Mbps upload speeds and 400 Mbps downloads. All rollout types can achieve at least 12 Mbps and all but the fixed wireless connection can reach premium speeds.
7. What factors affect the speed of my nbn™ connection?
Speeds will vary depending on the rollout type, plan type, geographical location, and (for HFC) network congestion. For FTTB and FTTN, speed is also dependent on the quality of the existing copper wiring.
8. Are there any nbn™ setup fees?
Not at all, not with MATE! Please note though that locations classified "Greenfields" (new developments) where service has not previously been connected are charged a $300.00  connection fee by the nbn™.
9. How do I add a landline service to my nbn™ service?
nbn™ phone services are available for an extra $9 per month. It's part of your nbn™ connection, and you can transfer your existing number, provided this is active.
Wrap
If you have further questions about how or when nbn™ will affect you, contact us today!