The top 7 Netflix movies to watch on a cold winter's day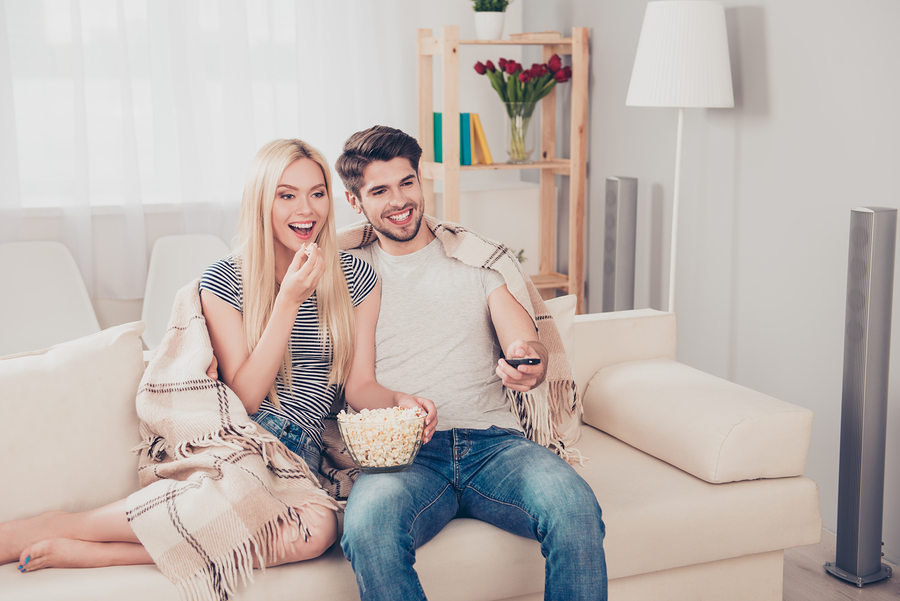 It's raining outside, howling wind shutters against your door, and all you want to do is cosy up on the couch with a gripping story.
What do you watch?
If you're a Netflix subscriber your options are (almost) endless! From binge-worthy original series to drama-packed Hollywood blockbusters, and mind-blowing documentaries. It's a smorgasbord of great viewing.
Here are 7 Netflix movies that will fill your winter's day with joy, laughter, and suspense.
1. Guardians of the Galaxy Vol. 2 (2017)
Who doesn't love a Marvel movie? This superhero flick is filled with action-packed visuals and mesmerizing music. And the main plot consists of many twists like a raging hurricane. Will you enter into The Milano?
Starring: Chris Pratt, Zoe Saldana, Dave Bautista
2. Rogue One: A Star Wars Story (2016)
A team of unlikely heroes embarks on an epic adventure through space. The mission is simple: steal the plans to The Empire's Death Star. Perhaps it isn't such an easy task…
Starring: Felicity Jones, Diego Luna, Mads Mikkelsen
There is an aspiring magician within all of us. Doctor Strange, a former surgeon, is transformed into a powerful sorcerer under the instruction of "The Ancient One." Be prepared for optical illusions.
Starring: Benedict Cumberbatch, Tilda Swinton, Rachel McAdams
4. Moana (2016)
The rushing waves of the ocean meet with Moana – a young sailor on a quest to save her people. Maui, a demigod, guides the young one across, over, and under the sea.
Starring: Auli'i Cravalho, Dwayne Johnson, Temuera Morrison
5. Beauty and the Beast (2017)
An incredible live remake of our beloved animated Disney classic. Enjoy this captivating creation accompanied by enchanting songs.
Starring: Emma Watson, Dan Stevens IV, Luke Evans
6. Kubo and the Two Strings (2016)
Fierce in combat. Impeccable in music. Young storyteller Kubo seeks to uncover the mystery of his departed father. Two strings are all he will ever need.
Starring: Art Parkinson. Charlize Theron, Ralph Fiennes
Some do it for the education. Some do it for the thrill. This one is a suspense that will numb your mind if you don't think fast enough. The complex puzzles and codes in this movie supplement the intricacy of its plot.
Starring: Benedict Cumberbatch, Keira Knightley, Allen Leech
Wrap up
Next time you're stuck for ideas of what to watch on Netflix come back to check out this list. You may even like to binge all 7 this weekend! Heat up some popcorn, get your warmest woolies on, and settle in.