9 renting tips for the first time renter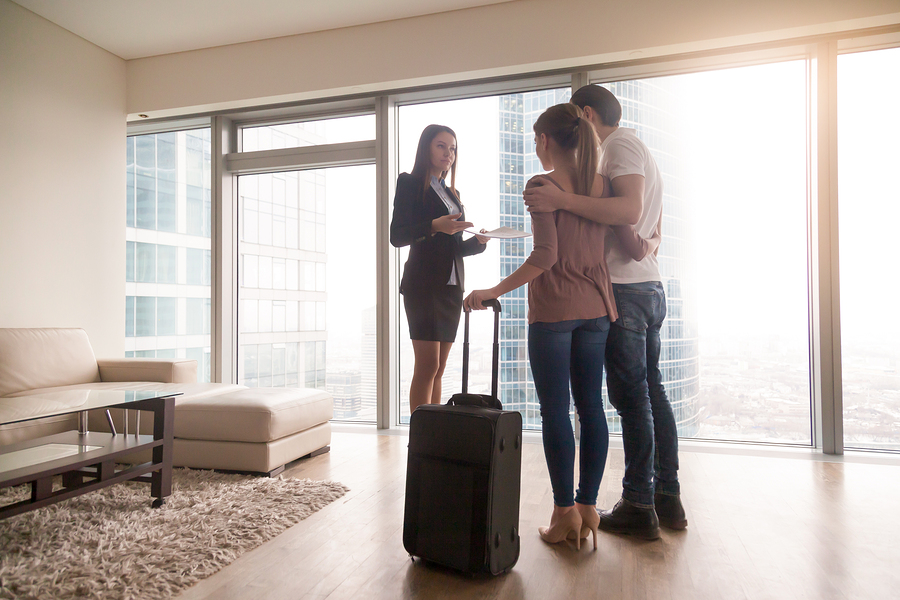 Renting a home or apartment for the first time is an important step in your life journey.
While not as demanding as buying a property, renting still requires a sense of responsibility and planning that many first-time renters aren't prepared for.
At MATE, a number of our customers are renters because they enjoy the flexibility of a no lock-in contract that other internet providers don't offer. So with that in mind, we thought it'd be a good idea to write up an article with some helpful renting tips. If you are new to renting, these tips will help you make the most of the experience. Or if you're already renting you might just find a couple of gems in here that will make your life easier!
Let's get started.
1. have your finances in order and provide proof to the owner
Owners don't rent out apartments out of the goodness of their hearts. They have an investment to run and need to make sure any potential tenant is good for the rent. Make sure that you're earning enough money for the apartment you apply for and have proof of income to show when you apply.
2. make sure you have relevant references
Why should a property owner or manager choose you over another potential tenant?
You might attest that you are very responsible and won't cause any trouble. While they may believe you, they might also need a second opinion. Have references up your sleeve that can speak highly of you. These can be your employers, professors, and family acquaintances – but ideally, they would be previous property managers, landlords, or owners.
3. save up for a bond
When you move into your apartment, you will be expected to pay a bond along with the first month's rent. This is money that will be returned to you after your lease ends, provided, you don't break any rules of your lease. Make sure you have money put aside for your bond. Depending on who you rent from, it might be equal to your monthly rent or about half as much.
4. get handy with repairs and maintenance
Your landlord or a maintenance person might handle any repair requests that you have. Nonetheless, it's always a good idea to have some knowledge of how to fix things, especially if it's an emergency. Brush up on how to fix leaks, repair stoves, and replace smoke detector batteries. If you're unclear about something, get an expert in.
5. educate yourself about energy savings
Beyond paying rent, you also need to start paying the energy bill every month. When you were living with your parents, you might have taken for granted how expensive electricity can be. Rather than letting yourself be caught off guard by a high first month's bill, learn how to preserve energy. It's not too difficult. You just need to make sure to turn things off and unplug them when not in use.
6. create a budget for your expenses
Renting teaches you how to use your money responsibly. With all the expenses, from rent to the electricity bill to internet, and groceries, you need to know what to prioritise. Make a budget and stick to it as best you can. But don't be too rigid and allow yourself to adjust it as needed – after all, you want to have a life! You can also set up an automatic bill pay for your rent if you trust yourself to have enough money in your account.
7. get to know your neighbours
One of the most enjoyable parts of the renting experience is meeting your neighbours. In an apartment complex, you're sure to meet a varied cast of characters. When you move in, knock on your neighbours' doors. Introduce yourself with a handshake and a warm smile. Tell them to let you know if you're ever being too noisy. It's important to develop a solid rapport with your neighbours, even if you don't become best friends.
8. know your rights
As a tenant you have rights. Make sure you read your lease thoroughly before you sign. If your landlord makes any sort of request or demands, make sure that your rights are not being violated. You may want to speak with a lawyer who specializes in property law to run your lease agreement by them before you sign, in order to ensure that there aren't any legal violations.
9. set guidelines with your roommates
It's a pleasure to live alone for some. However, it's something that not everyone can afford. If you have roommates, be they your best friends or strangers, you need to lay down some ground rules. Make it clear what will and won't be tolerated by you all. Cover things like the fridge policy, shared essentials such as toilet paper and cleaning products, and anything else you think might be a point of tension.
wrapping things up
As a first-time renter, you might feel a bit overwhelmed and these renting tips may seem like they're meant to keep you from having fun. That's not our intention. They're here to make sure you understand your responsibilities as a renter. Then, once you're settled in and all of the serious stuff is out of the way you can start to have fun with it!