7 Life hack apps that will transform the way you live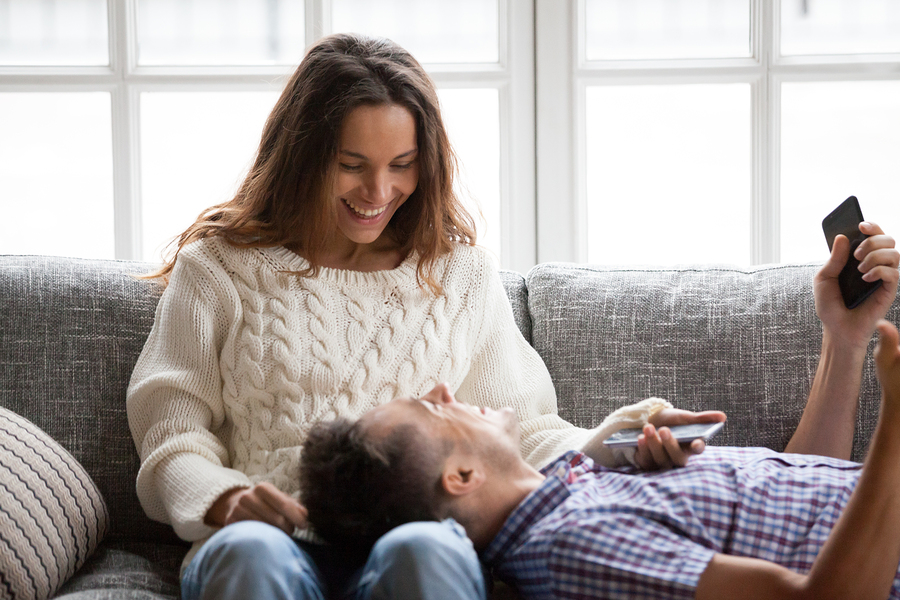 You know how sometimes you have something on your to-do list but you don't really feel like doing it?
Like grocery shopping. You know you have to do this every week if you want to eat healthily. Yet, sometimes you opt to relax instead of fighting the hustle and bustle of the supermarket.
This doesn't just happen with shopping for groceries. It happens across the board. Shopping, organising and working out just seem so hard sometimes.
Well, listed below are 7 life hack apps for people who want help doing stuff they need to do but just don't feel like doing.
1. Dark Sky
Have you ever listened to the weather, found out that the forecast called for perfect sunshine, headed to work and slipped out for a quick lunch only to get caught in a savage downpour? Where did that come from? You have a dinner tonight, and the outfit you've worn to work is what you were planning on wearing!
Those weather missteps will be a thing of the past with the Dark Sky app. This brilliant app can zone in on the weather in your immediate area and give you a weather forecast that's down to the second. It says things like, "Rain in your area in the next 10 minutes." It updates with the very latest information so you can confidently leave that umbrella at home.
2. Hello Fresh
You know that you should be eating healthy, and you bought all of those ingredients with the best of intentions. At least this is what you tell yourself as you dump out the rotting kale and soggy mushrooms from your fridge because you never had the time or the inclination to figure out what to do with them.
Enter Hello Fresh. This meal kit delivery service delivers chef-approved meal kits to your home. Hello Fresh does all the measuring, prepping and planning so all you have to do is follow the detailed, easy-to-follow recipes that come in your box. You can order plans based on the number of people in your household and the number of recipes you want per week. Short of having someone come into your house and turn on your oven for you, what more could you ask for?
3. MyFitnessPal
So you've been eating all of those home-cooked meals from Hello Fresh, and now you're concerned that you're packing on a few extra kilos around the mid-section. It'd be great if you had an app like Hello Fresh but for weight management, wouldn't it? Oh wait, there is – MyFitnessPal.
This fitness app is popular the world over for a reason. MyFitnessPal is a free app that tracks calories eaten as well as those burned by exercise. It's been proven that people who track their calorie input and output are more likely to lose weight than those that don't.
Too tired to research the calories on that chocolate bar you just had to have? Don't worry. The app's built-in fitness scanner will take care of it for you.
4. Evernote
If you're the kind of person who wishes you could have an organiser for your organiser so that you can pretend to be organised, Evernote is waiting for you. This hugely popular app is popular for a reason. Its cloud-based software helps you create and store all types of media files from photos to videos to audio files.
You may be thinking, 'Oh, it's just like Dropbox.' The difference is that Evernote uploads your important files to the cloud, makes them accessible from everywhere, and syncs changes you make to the files across all of your accounts. When you save something on your computer, you'll be able to access it via mobile if you save it to Evernote. This is an invaluable tool for everyone from freelancers working remotely to micromanaging PTA parents.
5. Raiz
So, you plan to jumpstart investing your money… someday? Start with the Raiz app in the meantime. This app links to your bank account (with your permission!). Every time you spend money, the app rounds up the dollar amount and invests that spare change into a portfolio of EFTs once the rounded up amount reaches $5.
6. YNAB
If Raiz is just a start, but you really need to get your spending under control, YNAB (You Need a Budget) will be the app you'll wonder how you ever lived without. YNAB uses a zero-based budget system to help you pay your bills and save money. Every dollar is accounted for so that there's no waste. As you use the app, you'll begin to break free of the poor spending habits that have plagued your bank accounts.
7. Netflix
Netflix
is the king of the life hack apps. You can't beat Netflix when you need to chill, but you don't want to go out. It can make a quiet day out of the office fly by, as you laugh, cry, and scream in excitement. It does all of this from the palm of your hand!