10 Essential tech items your Airbnb guests want – a checklist for hosts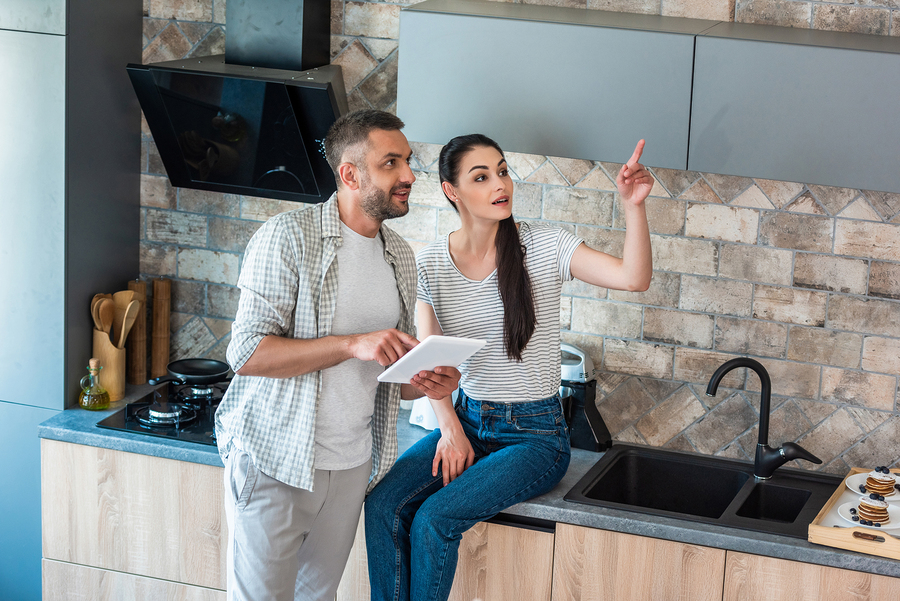 Not long ago people were limited to hotels, motels, and a few serviced holiday houses to scratch their vacation itch.
Airbnb has changed all of that.
Many of today's travellers prefer to spend their time in a home-like environment rather than the generic rooms typically found in big chains. This presents an opportunity for homeowners and investors who want to increase their rental yield by hosting short-term guests at their property.
However, the short-term rental market is becoming increasingly competitive, so standing out is a challenge. Renters expect a personalised and highly custom experience – a bed is not enough.
Renting through Airbnb offers consumers plenty of ways to customise their accommodation experience. Nowadays, that customisation includes tech.
Here are 10 essential tech gadgets you'll want to add to your checklist to keep your guests happy and returning for their next visit.
1. Smart locks
Smart locks mean no worries about lost keys or problems opening the lockbox. Guests like the simple process of using a temporary access code and don't miss the hassles associated with looking after a set of keys. You can also remotely lock or unlock the door to your property as needed.
2. Internet
Offering internet access is a given. As of June 2018, there are 14.7 million internet subscribers in Australia, a three percent increase from December 2017.  Mobile use in Australia is also on the rise meaning guests will want free Wi-Fi. Spotty connections won't do, you'll need reliable, fast and secure internet service, along with a good router.
3. Chargers
Ample ability to charge is a feature all guests want. Providing your visitors with a variety of USB chargers, multi chargers and wireless chargers, you can ensure their gadget charging needs are fully met.
4. Smart thermostats
A smart thermostat removes the worry of your guests' being uncomfortable because these gadgets ensure climate control is perfect. It detects when your guests are in your home and when they depart, adjusting temperatures as needed. Your guests can also fine-tune settings to their personal comfort levels.
5. Media streamers
Consumer subscription video on demand is now at 43 percent in Australia, up about 10 percent from 2017. Netflix has approximately 3.9 million Australian subscribers and Stan has more than 1 million people subscribed. To accommodate this high demand, consider a smart TV and/or a streaming stick to give your guests this much-desired amenity.
6. HDTV
High-quality TV these days is another must, be sure this is a perk you provide.
7. Digital alarm clocks
A nice touch is to provide a digital alarm clock. It's easy to see the time and is a good convenience for your guests. Bonus points if your device has a dock.
8. Smart speakers
Now that they're more commonplace, smart speakers aren't the costly investment they used to be. You can pick up a great system for under $100, offering your guests an appealing amenity if they want to quickly find out where to get a bite to eat or a cup of coffee.
9. Smart lights
Smart lights are a nicety that adds a "wow" factor to your listing. Guests can set their own mood preferences and enjoy a variety of lighting options.
10. Digital guides
Digital guides are a lovely touch – try putting together a digital brochure highlighting attractions, public transportation, and good restaurants in the area. Anything helpful will be appreciated.
Wrap
People rely on tech and want constant connectivity.
Airbnb customers will be on the lookout for any tech-related comforts and needs as they make their next vacation plans.
Keep in mind, "smart" is definitely in and is likely going to increase in use. If you want to be competitive, you'll want to be sure to offer the essential items your Airbnb guests are looking for, so it's a good idea to be up on the latest trends.
While you'll need to make an investment in tech, on the plus side, you'll get a rapid return on your investment. The cooler tech offerings you have, the more requests for reservations you're likely to receive. Not to mention, you'll enjoy great reviews!